Thinking about outsourcing transcription to the Philippines? You're in the right place. Most organizations can benefit from hiring a transcriptionist, or even a team of transcriptionists, to support a range of processes and roles.
Your business produces a lot of written communication: emails, letters, reports, brochures, briefs, instructions and training documents. That's a lot of typing!
Unless you're a lightning-fast typist yourself, chances are you can think and talk much faster than you can type. One simple way to gain more productive time in your week is to offshore the bulk of the typing to your own dedicated transcriptionist.
Instead of typing letters and reports, dictate them into a recording device and send the file to your transcriptionist. You can get on with other jobs for a while, and receive a neatly typed and formatted copy of your transcription for final approval. With this system, you're saving yourself hours a week to spend on more profitable tasks.
Luckily, with fast digital audio uploads, transcription is very efficient to offshore. And Filipinos, with their excellent fluency in English and good computer skills, make wonderful transcriptionists.
In fact, the Philippines is a thriving hub for transcription services. It all started with medical transcription decades ago, then crossed over into legal and general business transcription. These days, time-poor business owners are outsourcing transcription to the Philippines to support a wide range of tasks, with satisfying results.
Transcription work can be categorized into:
Medical transcription: medical documents such as referral letters, patient summaries, progress notes and other reports. Includes audio and video transcription of medical events and conferences.

Legal transcription: legal documents, audio and video recordings of court hearings, depositions, general correspondence and articles for legal journals.

General and business transcription: recordings of interviews, meetings, conference calls, seminars, podcasts, radio shows, television talk shows and police reports.


Just about any business document can be dictated and transcribed instead of typing it yourself. The great news is, your transcriptionist will get faster the more you work together. They'll get to know the ins and outs of your business, and they may even be able to edit and improve on your draft before sending it back for approval.
Transcription skills and experience
The 5 most important skills that every transcriptionist should have are:
Good communication skills

Good listening skills (still part of communication skills)

Excellent typing skills (speed and accuracy)

High attention to detail

Word processing and document formatting


Following on from the general skills, you might prefer a transcriptionist with specific experience in your field, so they're already familiar with industry terms and jargon.
For medical transcription, many companies prefer candidates with a healthcare or medical background such as nurses or physical therapists so they can correctly transcribe medical terminology. The same goes for legal transcription; companies may prefer candidates from law firms, undergraduates of law, paralegals or legal secretaries with knowledge of legal terms.
If you need a transcriptionist with particular experience, you can be specific in your job brief.
Based on years of experience, a local transcriptionist in the Philippines may be:
Junior: less than 1 year of relevant transcription experience.
Intermediate: 1-3 years of relevant transcription experience.
Senior: 3+ years of relevant transcription experience.
Transcribing tools
Various transcription programs are now available commercially, however, most companies have internally developed platforms. No matter which system you're using, they all follow the same basic process, so any skilled transcriptionist will pick up the details quickly.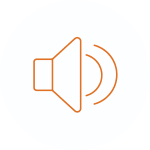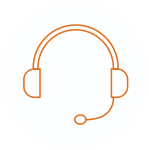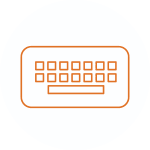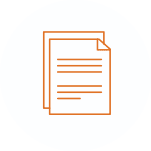 Outsourcing transcription to the Philippines is a straightforward process. The usual method is to upload an audio file of the letter or interview to be transcribed. The transcriptionist will listen and type the contents of the audio file into a suitable template, such as a Word document or online Google Doc. They'll add any questions that need to be clarified, and mark any words that were inaudible. Your transcriptionist will also proofread to check their own work, and polish up the formatting. Finally, they'll send it back to you for approval.
Save up to 70% on labor and occupancy costs
Because living costs are so low in the Philippines, labor and occupancy costs are too. We can employ and accommodate fully qualified, very experienced transcriptionists in the Philippines to grow your team for up to 70% less than you'd pay in your local employment market. Outsourcing transcription to the Philippines just makes good business sense!
Tips for employing Filipino transcription specialists
It takes 4-6 weeks to hire a transcriptionist in the Philippines.
Transcriptionists have excellent communication skills – especially in written English; some may not be as fluent in spoken English but their transcription skills are superb.
General and business transcription work is easier, as it does not normally require having knowledge in specific industry jargon.
As long as someone has good listening skills, advanced written English skills and fast typing skills, the transcription process is easy to learn. Even candidates with zero experience can become good at transcription very quickly.
Even though transcriptionist in Australia may prefer working remotely or from home, in the Philippines, where reliable internet connection, stable power supply, and well-functioning modern computers still remain challenges for independent workers, working in an office is the better approach.
Top 5 universities for transcription specialists
Transcription specialists may not have completed a college or university degree. However, if you need a transcriptionist with specific industry knowledge (such as medical, legal or business), you may need to hire a transcriptionist with some education or working experience in your field, so they know the jargon.
The Commission on Higher Education awarded the top 5 universities as centers of excellence for medical, legal and business courses: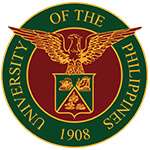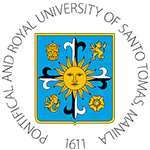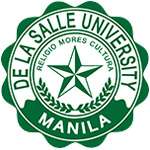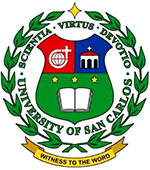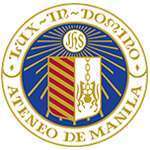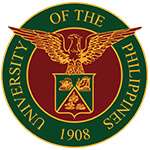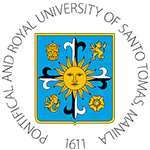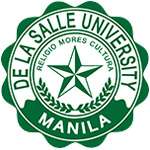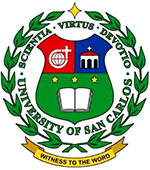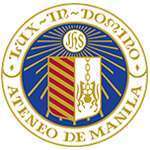 In 2017 in the Philippines, there were 43,000 graduates of medical and allied courses, while 2,600 were for law and jurisprudence. For business administration, there were 203,000 graduates, which registered the highest number among all fields. Since the transcription process itself is easy to learn, this means there is a large pool of potential candidates available.
Sample transcription specialist profiles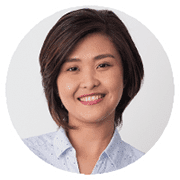 SKILLS
Physical Therapy
Medical Transcription
---
RECENT ROLES
Medical Transcriptionist
Coder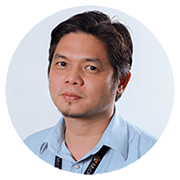 SKILLS
MS Office
Medical Transcription
---
RECENT ROLES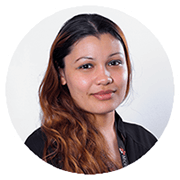 SKILLS
Transcribing
Proofreading
Encoding
Administrative Work
---
RECENT ROLES
Home Based Transcriptionist
Want a transcription specialist – or team of transcriptionists- in the Philippines?
Since our inception in 2006, MicroSourcing has become one of the biggest providers of offshoring solutions in the Philippines. With over 4,000 employees, 6 delivery centers and close to 200 clients, we can help you build a dedicated team in the Philippines, regardless of the roles and level of specialization you require. We have more than 800 transcription specialists in our candidate database, and we've employed more than 30 transcription specialists for our clients since 2014.
Ready to grow your team and outsource your transcription to the Philippines? Call +1 888-731-0023 today or send us an email to discuss your company's transcription specialists needs. You'll have your offshore transcription specialist(s) up and running in as little as 4 weeks.

ISO/IEC 27001:2013
ISO 9001:2015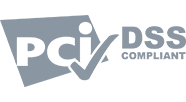 HIPAA & PCI DSS compliant