Need to hire an individual or build a team of experts in animation? Outsource to the Philippines and get highly qualified, experienced animation professionals.
You've only got a few seconds to capture your customers' attention online, and animation is a real eye-catcher. When you include animated videos on your social media page and website, you capture your customers' attention and they feel a stronger connection to your business. In fact, studies on visual marketing have shown that adding animations and video to a sales page can increase your conversions by 80%.
With businesses desperate to gain an advantage over their competitors, it's easy to see why animation is becoming a popular part of the marketing strategy.
It doesn't have to be expensive either. Whether you're creating click-worthy content for social media, or a full-length film, you can offshore your animation team for much less than the cost of engaging a local agency.
You can hire your own offshore 2D and 3D animator to produce everything from small business ads to full-length feature films:
Social media posts
Ads for TV or internet
Animated GIFs
Explainer videos and infographics
Engaging PowerPoint presentations
Interactive brochures
In-house corporate training modules
Video games or computer games
Films and special effects
Book a Free Consultation
Want an animator – or a team of animators – in the Philippines?
An animator's role can include the following outcomes:
Using sequential images of drawings, puppets and models through the use of software or technology required by the client
Designing websites and landing pages that achieve high conversion rates
Producing films for commercials, computer games, and short videos for various purposes
Working independently to complete tasks by gathering requirements, framing a solution, storyboarding, wire-framing and designing
Through offshoring, you can take advantage of the fact that the Philippines is known for producing highly skilled animators. In the 1980s, the Philippines was one of the early players in the computer animation industry, and is now one of the strongest Asian providers of animation services to US and European companies.
Now there are around 10,000 animators working in the business process outsourcing (BPO) industry alone – and that number excludes animators working in permanent in-house roles. Animation is a growing profession in the Philippines and a popular choice for tech-savvy young people at university, so there's no shortage of brilliant candidates. Animation outsourcing to the Philippines is already popular for tech companies around the world, and the Philippine animation industry is set to grow even further over the next few years.
Animators' qualifications and experience
Animators are usually university graduates of one of the following degrees:
Multimedia Arts
Fine Arts
Visual Communication
Animation
Art Education
Apart from universities and colleges, there are various creative schools offering 2-year diploma courses that have also produced quality animators. There are local regulatory standards to ensure that animation courses meet the required academic requirements. For you, this means most graduates are employment-ready and can hit the ground running.

There are 3 levels of experience for animators:

Junior – Junior animators who are fresh graduates with extensive training or internship experience, and up to 11 months of working experience.
Intermediate – 1-3 years of relevant experience.
Senior – 3+ years of relevant experience.
2D and 3D Animation tools
These are the common tools used by local animators are: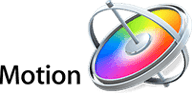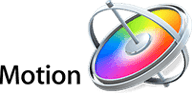 Save up to 70% on labor and occupancy costs
Because living costs are so low in the Philippines, labor and occupancy costs are low too. We can employ and accommodate fully qualified, very experienced animators for your team in the Philippines for up to 70% less than you'd pay in your local employment market. Animation outsourcing to the Philippines just makes good business sense.
Tips for employing Filipino animators
It usually takes 5-7 weeks to hire an animator in the Philippines.
Animators have average English communication skills, fewer soft skills and a more straightforward communication approach compared with a customer service agent profile.
To begin with, entry-level animators specialize in 2D, then progress to working on their 3D animation expertise.
Some of the more senior animators may be involved in supervisory tasks. This means they may not handle projects of their own and instead focus on coordinating and instructing a group of intermediate animators on team projects.
In order to assess the proficiency of an animator on a particular tool or platform, we recommend getting them to complete a practical test, in addition to the interview and portfolio review.
Frequently Asked Questions
How long does it take to get an offshore animator or team up and running in the Philippines?
Your outsourced animator can be up and running in as little as six to eight weeks when you outsource through MicroSourcing. From discussing the requirements and qualifications desired of your animator(s), to assigning your new team member their very first task, MicroSourcing can help meet your requirements. Keep in mind, if you require a larger team of animators, then our talent acquisition team may require additional time for the extra recruitment, training and onboarding needed to establish your qualified, offshore team.
What are the costs of outsourcing to the Philippines?
Outsourcing to the Philippines can result in significant cost savings of up to 70%. Here at MicroSourcing, we offer a monthly fee to help reduce overheads and allow you to focus on scaling and growing your business. Included in the monthly fee is infrastructure, recruitment and training, security, staff benefits and management.
What are the qualifications and skills of a great animator?
Successful animator skills include:
Experience using sequential images of drawings, puppets and models through the use of software or technology required by the client
Time management and excellent verbal and written communication skills
Keen organization skills to produce films for commercials, computer games, and short videos for various purposes
Strong attention to detail and familiarity with animation platforms and software.
A higher education degree or certificate in computer animation, fine arts or graphic arts is desirable to succeed as an animator.
How can I ensure quality when hiring animators in the Philippines?
MicroSourcing's talent acquisition team works just as an in-house recruitment team would. They screen, interview and test candidates to ensure candidates meet the needs and requirements as illustrated in your position descriptions. With over 10 years of experience pioneering a new way of offshoring, MicroSourcing's expertise is backed by being one of the largest and most experienced offshoring providers in the Philippines - so quality is not a concern.
With a dedicated management team on the ground, working one-on-one with your staff in the Philippines, MicroSourcing has 192+ talented staff in operations who keep the communication between your business and your offshore team streamlined. We also have operational departments that help your employees function efficiently and productively.
Sample animator profiles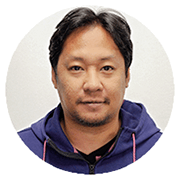 SKILLS
Graphic arts and animation
3D modeling and rendering
Audio engineering
Creating storyboards that depict scripts and narratives
RECENT ROLES
Graphic Artist
Animator
Senior Motion Designer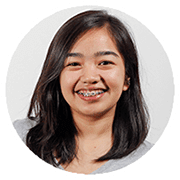 SKILLS
Conceptualizing ideas for characters, scenes, backgrounds and other animation elements
Creating character sketches for new animations based on design briefs
Developing storyboards for animation projects
RECENT ROLES
Multimedia Team Lead
Animator
Freelance CG Artist
Interested in recruiting team(s) in the Philippines?
Since our inception in 2006, MicroSourcing has become one of the biggest providers of offshoring solutions in the Philippines. We can help you build a dedicated team in the Philippines, regardless of the roles and level of specialization you require. MicroSourcing is backed by our parent company, Probe CX, one of Australia's fastest-growing offshoring solution and customer engagement firms. So, it's safe to say we're experts in outsourcing to the Philippines.
Call +1 888-731-0023 today or send us an email to discuss your company's offshoring needs.