Need to build a team of software developers? Outsourcing your development team is a great way to scale your project. This means you can get your software finished sooner or keep your budget on track. Here's what you need to know about hiring a software developer in the Philippines…
When you're looking to develop – and subsequently maintain – a new app or software for your business, you may find it easier to hire an offshore employee rather than to use a software development agency.
That's because employing an offshore software developer directly means they're dedicated to your business and you maintain control over the project. What's more, you'll get a highly skilled software developer for significantly less than an agency would charge.
A software developer is expected to work across the full software development life cycle. The unique qualifications to look for in a software developer are:
a sense of ownership over the code they write, the applications they develop, and the systems they use to ensure quality
interoperability and performance
and most importantly, the capability to work with cross-functional teams.
Book a Free Consultation
Want a software developer – or a team of developers – in the Philippines?
In the 2014 IBPAP report, there were close to 75,000 workers in the information technology segment of the BPO industry; this segment comprises of web developers, software developers, game developers, mobile application developers, and other roles involved in software and website development.
Local demand for software developers continues to grow as global companies are outsourcing their software development needs to technology companies here in the Philippines. Software development is a booming local industry, which means there are plenty of skilled graduates and experienced workers in the market.
With plenty of software developers in the Philippines, we'll be able to find candidates who can hit the ground running, no matter which software language your business uses.
Software developer qualifications and experience
With local training schools producing about 70,000 IT graduates per year, there are plenty of skilled candidates in the market. Many training school graduates have completed software development certificates in the various core languages such as Java, PHP, Python and more.

Levels of software developers in the Philippines local market:
Junior: Less than 1 year of software development experience.

Intermediate: 1-3 years of software development experience.

Senior: 3+ years of software development experience.
Software development tools
The technologies listed below are the common core languages that software developers support for back-end and front-end development: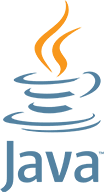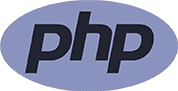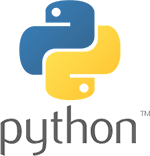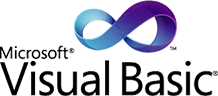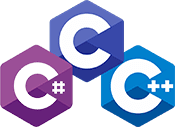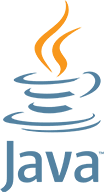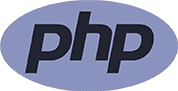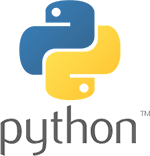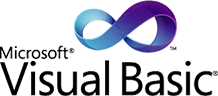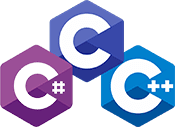 Save up to 70% on labor and occupancy costs
Because living costs are so low in the Philippines, labor and occupancy costs are too. We can employ and accommodate fully qualified, very experienced software developers in the Philippines to grow your team for up to 70% less than you'd pay in your local employment market. It's why software development outsourcing to the Philippines just makes good business sense.
Tips for employing Filipino software developers
It takes 7-10 weeks to hire a local software developer in the Philippines.
Local software developers are commonly focused on one type of language/technology/tool, so if you need someone with diverse knowledge and experience in more than one language/technology/tool, it may take some time to hire the right candidate.
Software developers are quick learners – if you have time to train them to use your preferred tool, they can adapt in time.
To evaluate a candidate's knowledge of a tool or technology, try to have one of your own experts interview them. This can help you determine the type of support needed by the candidate to deliver the output expected.
Software developers with Scrum or Agile certification are less common in the local market.
Local software developers are average English speakers. They don't have the same proficiency as the usual customer service or call center agents who are directly interacting with customers. For best practice software development outsourcing, we recommend hiring a team leader or manager who does have good communication skills.
Frequently Asked Questions
How long does it take to get an offshore software developer or team up and running in the Philippines?
Your outsourced software developer can be up and running in as little as six to eight weeks when you outsource through MicroSourcing. From discussing the requirements and qualifications desired of your software developer(s), to assigning your new team member their very first task, MicroSourcing can help meet your requirements. Keep in mind, if you require a larger team of software developers, then our talent acquisition team may require additional time for the extra recruitment, training and onboarding needed to establish your qualified, offshore team.
What are the costs of outsourcing to the Philippines?
Outsourcing to the Philippines can result in significant cost savings of up to 70%. Here at MicroSourcing, we offer a monthly fee to help reduce overheads and allow you to focus on scaling and growing your business. Included in the monthly fee is infrastructure, recruitment and training, security, staff benefits and management.
What are the qualifications and skills of a great software developer?
Successful software developer skills include:
Experience writing, using and maintaining relevant programming languages
Time management and excellent verbal and written communication skills
Knowledge of security and accessibility techniques to secure user authentication and authorisation between multiple systems
A strong mathematical aptitude and efficient problem-solving skills.
A higher education degree or certificate in computer science with an emphasis on software development or information technology is desirable to succeed as a software developer.
How can I ensure quality when hiring offshore software developers in the Philippines?
MicroSourcing's talent acquisition team works just as an in-house recruitment team would. They screen, interview and test candidates to ensure candidates meet the needs and requirements as illustrated in your position descriptions. With over 10 years of experience pioneering a new way of offshoring, MicroSourcing's expertise is backed by being one of the largest and most experienced offshoring providers in the Philippines - so quality is not a concern.
With a dedicated management team on the ground, working one-on-one with your staff in the Philippines, MicroSourcing has 192+ talented staff in operations who keep the communication between your business and your offshore team streamlined. We also have operational departments that help your employees function efficiently and productively.
Sample software developer profiles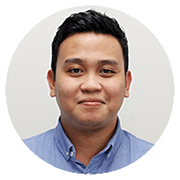 SKILLS
PHP And MySQL, JavaScript, Java, HTML, CSS, C#.NET, Arduino Programming
Software Quality Assurance
---
RECENT ROLES
Junior Java Programmer
Software Test Engineer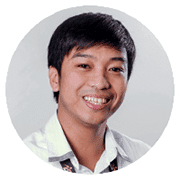 SKILLS
Struts, Spring MVC, Oracle And MySQL, MyBatis, Java EE, Java Core, HTML, Google Guice, CSS, ExtJs
---
RECENT ROLES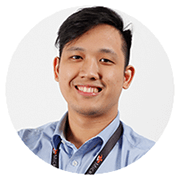 SKILLS
Web Scripting: AngularJS, JQuery, JS
Web Designs: JSP, Grails, JSTL, HTML5, CSS
PL: Java, Groovy & Grails
ORM: Hibernate, MyBatis, Cayenne, Framework: Spring, Struts2, Servlet
DB: IBM DB2, Oracle, PostgreSQL, MySQL, VFP
RECENT ROLES
Java Developer
Junior Programmer III
Want a software developer – or a team of developers – in the Philippines?
Since our inception in 2006, MicroSourcing has become one of the biggest providers of offshoring solutions in the Philippines. With over 4,500 employees, 7 offices and 250 clients, we can help you build a dedicated team in the Philippines, regardless of the roles and level of specialization you require. We have more than 900 software developers in our candidate database, and we've employed more than 45 software developers in the Philippines for our clients since 2013.
Ready to get started with software development outsourcing? Call +1 888-731-0023 today or send us an email to discuss your company's software development needs. You'll have your offshore software developer(s) up and running in as little as 7 weeks.

ISO/IEC 27001:2013
ISO 9001:2015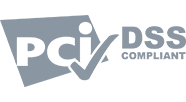 HIPAA & PCI DSS compliant