Increasing numbers of healthcare organizations and service providers are using specialist healthcare outsourcing teams to stay on top of data entry, compliance, billing and the neverending admin that comes with providing healthcare services. Behind so many patient services is an offshore team ensuring proper information handling, coding and more. But before you get started, here's what you need to know before you start working with a healthcare BPO in the Philippines…
Health Information Management (HIM) is one of the world's great 'hidden' professions, but it's also one of the fastest growing and most crucial. The capture, analysis, storage and retrieval of patients' medical data is vital for the operation of hospitals around the globe, as well as governments, insurers and many private organizations.
Book a Free Consultation
Want a healthcare specialist – or a Health Information Management team – in the Philippines?
Health information comprises the medical history of individuals over their lifetimes — increasingly now stored as electronic health or medical records (EHRs/EMRs) — including symptoms, diagnosis, procedures, lab results, x-rays, clinical information, and physicians' notes. As well as ensuring the appropriate treatment of the patients into the future, this information is used by researchers and demographers to track health trends and evaluate different forms of treatment.
In the not so distant past, health records were highly localized and concrete — often illegible file cards and forms in cabinets, which were faxed (faxed!) from doctor to specialist to hospital to insurer as needed. Now armies of administrative staff, technologists, health professionals and archivists are involved in managing health data for the safety of both patients and providers — and the penalties for mistakes can be severe.
The advent of Electronic Health Records and the rapid progression of data management technology means the HIM industry is growing apace. The roles required to maintain the industry are changing faster than many companies are able to keep up with. As educational and training requirements increase, so do costs, just as many health systems are already struggling with funding. But keeping up with the zeitgeist is nowhere more important than in healthcare, where the wellbeing of patient populations depend on it. In its 2019 US and Global Health Care Industry Outlook, Deloitte1 says: "Investment in digitization can lead to better usage of health data in research supporting personalized health care" – not by replacing jobs in the home countries, but rather allowing highly trained talent to focus on patient-facing activities.
Although the most basic units of health information management, clinical coders and medical transcriptionists, may not be the highest earners in the United States or Australia, with salaries averaging about $US37,000 and $US25,000, respectively, the costs can quickly add up with the huge volumes of information large hospitals need processed and accessible pretty much immediately. Meanwhile, a qualified Health Information Manager earns about $73,000 in Australia, or US$53,000.
With a global shortage of qualified workers that health administrators have been warning about2 for more than a decade, the costs of health information management are likely to rise precipitately as digital backlogs mount up. To give you an idea of the scale, a report3 by Zion Market Research predicts the value of the global medical coding market alone will grow to around US$24.72 billion by 2025, from approximately US$12.61 billion in 2018.
Fortunately, medical transcription and coding were among the earliest roles outsourced by large health sector companies, so there is a strong existing support industry already in place in the Philippines, which is also renowned for its health care professionals. Over the last few years, we've seen more and more focus on healthcare for BPOs in the Philippines.
As mergers and diversification create more complex health providers spread over many different countries, centralizing health information management departments and all their attendant staff offshore is the logical next step. Creating a comprehensive offshore HIM team makes data management more cost-effective, without sacrificing efficiency. Healthcare outsourcing removes the problem of dissimilar computing platforms in different locations, and ensures all staff are compliant with relevant legislation such as the Health Insurance Portability and Accountability Act (HIPAA4) of 1996 in the United States, which was a key driver of the industry shifting to Electronic Health Records in that country. A central offshore team also streamlines access and standardization as the parent organization grows and modernizes, reducing margin error throughout the data pipeline.
---
Common Health Information Management Roles
Health Information Management (HIM) professionals perform a variety of functions bridging clinical, operational and administrative processes required by the business. Below are some of the most common HIM roles outsourced to healthcare BPOs in the Philippines, which generally fall into distinct units outlined below:
Medical Coding Trainer
Quality Assurance Supervisor
Quality Assurance Manager
Medical Transcriptionist
Medical Claims Processor/ Analyst
Medical Billing Specialist
Chart Retrieval Specialist.
---
Typical HIM Operations Teams
Depending on the size and purpose of your company, you may be looking to outsource a few health information functions, or to set up several teams working cooperatively under a senior Health Information Manager.
The current industry spans health informatics, or IT, which includes: the design of data storage and retrieval networks; health data analysis, which is vital for research; clinical classification; and healthcare support services, which can include medical staff like registered nurses on call; and data processing.
How does Health Information Management work?
Health information management includes the design and implementation of data capturing and processing systems, or 'health informatics', and therefore increasingly requires workers with a combination of IT and medical expertise.
Senior HIM professionals use their clinical knowledge of disease and surgical procedures, their understanding of computer systems and databases, and their management experience to set up and monitor information systems and the workers who maintain and process the data within them. It's also vital that appropriate procedures are developed in collaboration with the onshore company and offshore HIM team to protect personal data in accordance with legislation.
It might be more convenient to maintain your HIM development and strategic roles at home, in order to create the systems that will be used in your offshore location and liaise with operations managers heading those teams.
Coding Team
Health Information Management (HIM) professionals perform a variety of functions bridging clinical, operational and administrative processes required by the business. Below are some of the most common HIM roles outsourced in the Philippines, which generally fall into distinct units outlined below:
Team Leaders (5-10 medical coders)
Quality Assurance Analysts
Quality Assurance Supervisor
Operations Manage.
The size and composition of a medical coding team is dependent on the volume of work. A small medical practice may simply need a basic team of a few coders and one quality assurance analyst, for example, while a large healthcare provider with several hospitals will need hundreds of coders to keep their operations running smoothly, with the appropriate senior management and quality assessment staff.
Medical or clinical coders assign codes to descriptions of medical diagnoses and procedures which record healthcare data in accordance with official publications: the International Classification of Diseases (ICD) developed by the World Health Organization, or the Common Coding System for Healthcare Procedures (HCPCS), developed by the American Medical Association. For example, the ICD code for chronic pancreatitis is K86.1. The codes help government health departments and insurance companies determine tariffs and payments for care, process billing, maintain epidemiology data and plan for future budgets.
Working under an Operations Manager, who liaises with the senior executive team or HIM Manager, the teams consist of: the coders themselves, who need to be skilled in medical terminology and the code manuals; team leaders, if the outfit is large enough to include more than ten coders; then Quality Assurance Analysts, who verify the accuracy of the data produced several times daily according to company benchmarks. A large team would also include Quality Assurance Supervisors to track the different coding teams and report to the Operations Manager. In a medium size team, there may be one Quality Assurance Analyst/Supervisor liaising with the onshore company.
The structure of a standalone clinical coding team may look something like this:
Transcription Team
Medical Transcriptionists
Lead Reviewer / Editor
Medical transcription has historically been the first step in the Health Information Management process, and still plays a vital role in healthcare outsourcing teams. Medical transcriptionists must have a strong knowledge of medical terminology, usually with specific training, as well as excellent English and typing skills. They receive audio recordings of doctor consultations and turn them into medical records in accordance with industry standards; or may also edit and format automated transcripts.
In contrast to the profession of medical coding, the demand for medical transcriptionists is on the decline, but remains an essential part of any health information outfit and a logical choice for outsourcing. Once digitized, health records will be reviewed by a lead reviewer or editor for accuracy and style before being forwarded to archives, or on to coders, before being safely archived. Medical Billing Specialists and chart retrieval experts are two other roles who would benefit by proximity to your coding and transcription teams.
Healthcare Support Team
Healthcare Advisors / Representatives
Team Leaders (10-12 representatives)
Quality Assurance Analysts
Quality Assurance Supervisor
Operations Manager.
Healthcare support (either in the form of administration tasks, customer service centers or medical professionals authorized to provide advice) is a newer field for clinical outsourcing, but a useful tool as healthcare providers move towards a value-based rather than fee-for-service business model. Reducing the costs of back-office tasks such as record retrieval, data requests or even prescribing paperwork or appointment scheduling — frees up resources at home to concentrate on patient care.
Many healthcare BPOs in the Philippines employ medical professionals, including Registered Nurses or pharmacists, who can be made available on 24-hour hotlines to support patients or practices.
---
And let's not forget the health information end users
Although Health Information Management is generally associated with data produced and used by healthcare providers and their overseers, health insurers are obviously important end users of the data itself. The standardized records produced by transcriptionists and clinical coders are analyzed by insurance companies to assess claims, and also assist them in developing business forecasts.
The Philippines, with its well-educated population, also offers a rich pool of talent for insurance companies who would like to outsource their claims processing roles. The main area for health insurance outsourcing is for claims analysts or assessors, who evaluate insurance claims to ensure that payouts are accurate. Claims assessment is a highly skilled role for people with strong skills in both literacy and numeracy. They must also have detailed knowledge of insurance law, medical procedures and company policies, and a keen eye for detail. They check each claim for details of the procedures to be covered, and look for any errors or inconsistencies, but are also expected to complete large volumes of work every day.
Because the work is now almost entirely electronic and cloud-based, it is well suited to outsourcing, provided the equipment and security of the outsourcing offices are of high quality. Depending on the extent of the responsibilities a company decides to offshore to their healthcare BPO in the Philippines, a claims assessor may also be writing reports for the company on significant claims and providing documentation to support a decision.
A large team of claims analysts serving a major insurer would require team leaders to assign and monitor workflow, quality assurance analysts who serve the same purpose as in the coding team of guaranteeing flawless work. With a team of 20-30 assessors, it would be prudent to hire a local Quality Assurance Supervisor as well, reporting to the Operations Manager.
Claims Team
Claims Analyst / Assessors
Team Leaders (5-10 representatives)
Quality Assurance Analysts
Quality Assurance Supervisor
Operations Manager.
Here's the most likely structure for an outsourced medical insurance claims team:
---
Possible pitfalls of healthcare outsourcing to the Philippines
Of course, outsourcing is not always a perfect solution, whatever the sector – healthcare outsourcing is no exception. Some common pitfalls include communications difficulties, mismatched expectations and risks to security or revenue due to inadequate training or systems protection. As the client, particularly in the highly sensitive field of medical information, it's imperative that your company is in control of the transition process at every stage, and that you can have total confidence in the competence and discretion of your outsourcing provider. That's where an experienced offshoring solutions company like MicroSourcing comes into its own.
Choosing a specialist healthcare BPO in Philippines, with its strong tradition of education and professionalism, English speaking population and highly developed outsourcing-specific industrial zones, also does a lot to reduce the likelihood of cultural barriers in creating an offshore team.
As a large healthcare provider will often have sites over many countries, and in many time zones, the time difference that can sometimes be problematic when offshoring business teams is actually a benefit here. In any case, an outsourced health information team in the Philippines can be structured on a 24-hour roster so that professionals in different countries can call on their support at any time.
Reference:
1 Deloitte. 2020 US and global health care outlook
2 Australian Institute of Health and Welfare. The coding workforce shortfall. 23 Nov. 2010
3 GlobeNewswire. Global Medical Coding Market Will Reach USD 24.72 Billion By 2025: Zion Market Research. 1 Apr. 2019
4 U.S. Department of Health & Human Services. Summary of the HIPAA Privacy Rule
Frequently Asked Questions
How long does it take to get an offshore healthcare information management team up and running in the Philippines?
It is completely dependent on what roles you decide to offshore to your healthcare information management team. You could have a team up and running in as little as six to eight weeks.
The best way to ensure an efficient recruitment process for our talent acquisition (TA) team in the Philippines is to ensure that, during consultations, you detail the role requirements, skills and ideal candidate as best you can. This will ensure that our TA team in the Philippines has the necessary information to source the perfect candidate to get your offshore team up and running as soon as possible.
Keep in mind, depending on the size of your required team, our talent acquisition team may require additional time for the extra recruitment, training and onboarding.
How can I ensure quality when hiring an offshore healthcare information management team in the Philippines?
MicroSourcing's talent acquisition team works just as an in-house recruitment team would. They screen, interview and test candidates to ensure they meet the needs and requirements as illustrated in your position descriptions. With over 10 years of experience pioneering a new way of offshoring, MicroSourcing's expertise is backed by being one of the largest and most experienced offshoring providers in the Philippines - so quality is not a concern.

With a dedicated management team on the ground, working one-on-one with your staff in the Philippines, MicroSourcing has 192+ talented staff in operations who keep the communication between your business and your offshore team streamlined. We also have operational departments that help your employees function efficiently and productively.
Want a healthcare specialist – or a Health Information Management team – in the Philippines?
Since our inception in 2006, MicroSourcing has become one of the biggest providers of offshoring solutions in the Philippines. With over 4,500 employees, 7 offices and 250 clients, we can help you build a dedicated team in the Philippines, regardless of the roles and level of specialization you require. We have more than 4,000 health information management professionals in our candidate database, from coders to informatics experts, and we've employed more than 500 health information management professionals for our clients since 2006. So it's safe to say, we're one of the most experienced healthcare BPOs in the Philippines.
Ready to grow your team with healthcare outsourcing? Book a free consultation to discuss your company's needs. You could have an offshore health information management team set up in the Philippines in as little as 6 weeks. Or request a Job Costing & Salary Matrix of current Philippines salaries for different levels of experience (Junior, Intermediate and Senior Roles), to see what your planned team would cost.

ISO/IEC 27001:2013
ISO 9001:2015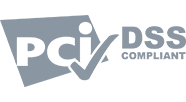 HIPAA & PCI DSS compliant