Looking into payroll outsourcing in the Philippines? This role is becoming increasingly popular for companies to send offshore for maximum efficiency and value. Here's everything you need to know about finding and employing staff to manage your payroll services in the Philippines…
Why do your employees come to work each day? For the love of the job? Yes, of course there's that, but also to earn an income. When your payroll processes are smooth and efficient, your employees get paid on time (and correctly) and that makes for happy staff.
The good news is that payroll processing is exceptionally well suited to offshoring.
These days, most accounting and payroll platforms are cloud-based, which means your payroll processor can work from anywhere in the world. All they need are general payroll qualifications, cloud-based software, and brief training on your unique business requirements. Then they're up and running.
Payroll processors are adept at the following responsibilities:
Collecting the time data and payroll information for companies.
Reviewing, analyzing and updating payroll forms and reports for accuracy and making necessary adjustments or corrections to resolve payroll discrepancies.
Processing payroll distribution, direct deposit, and retro-expenditure transfers.
Setting and reconciling payroll deductions, and preparing reports.
Filling out spreadsheets and using administrative software to make sure employees are paid for the hours that they work.
Providing payroll information by answering questions and requests.
Maintaining employee confidence and protects payroll operations by keeping information confidential.
Book a Free Consultation
Want a payroll processor – or a team of processors – in the Philippines?
You'll be pleased to hear that the Philippines is a thriving hub for finance process outsourcing. Each year, there are 203,000 graduates of business and finance-related courses, which means there are plenty of qualified candidates ready to make your payroll system run smoothly.
Payroll processing qualifications and experience
All MicroSourcing payroll processors are university graduates and have proficient English language competency skills.
Payroll processors are usually graduates of one of the following university courses:
Business Administration

Banking and Finance

Human Resources Management.


Experience varies as follows:
Junior – less than 1 year of relevant payroll experience.
Intermediate – 1-3 years of relevant payroll experience.
Senior – 3+ years of relevant payroll experience.
Payroll processing tools
Your business may be using one of several common payroll systems, or you might use a custom-built system. Either way, the functions incorporated in any system are similar, and all qualified payroll processors will know how to use the standard systems. So processing your payroll services in the Philippines is generally pretty straightforward.
BPO and multi-national companies may use the following common payroll systems: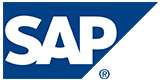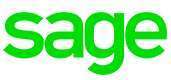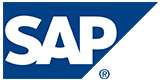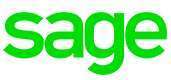 MYOB and Xero are common for Australian BPO clients; they're very similar to the systems listed above, and as a result, payroll staff find it easy to learn MYOB and Xero.
An experienced payroll processor can easily adapt to any systems with proper training, usually just a brief learning session on how to use the system.
Save up to 70% on labor and occupancy costs
Because living costs are so low in the Philippines, labor and occupancy costs are low too. We can employ and accommodate fully qualified, very experienced payroll processors for your team in the Philippines for up to 70% less than you'd pay in your local employment market. That's why payroll outsourcing to the Philippines just makes good business sense.
Tips for employing Filipino payroll processors
It typically takes 4-5 weeks to recruit a payroll processor and set up your payroll services in the Philippines. The more experience you require, the longer it takes.
Local payroll processors have average English communication skills, different from what you can expect of customer service representatives.
A payroll processor is an individual contributor, usually reporting to a payroll or office manager.
Payroll processors tend to have experience in one payroll system, but they can easily adapt to any other system with brief training.
Some companies with shared-services units hire fresh graduates of finance, business or HR-related courses, then train them to use their payroll system.
Sample payroll processor profiles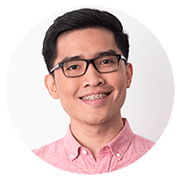 SKILLS
Proficient in MS Office Suite, JD Edwards, SAP, Oracle Hyperion version 11, Lotus Notes, MYOB Accounting system and Citrix
Familiar with various payroll systems such as Jeonsoft, Peoplesoft and Meridian
Collecting the time data and payroll information for companies
Attention to detail and eye for accuracy
RECENT ROLES
Senior Payroll Associate
Project Accountant
Finance and Accounting Officer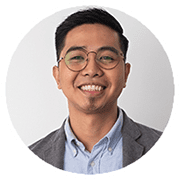 SKILLS
Competent in using various software such as Microsoft Office, ArcGIS, Adobe Photoshop, AutoCAD, Open Jump, MapInfo Professional, MYOB, PATHS and SAP
GIS Software implementation in local government units
Processing payroll distribution, direct deposit, and retro-expenditure transfer
Setting and reconciling payroll deductions, and preparing reports
RECENT ROLES
Payroll Associate
Accounting Clerk
GIS Operator
Interested in recruiting team(s) in the Philippines?
Since our inception in 2006, MicroSourcing has become one of the biggest providers of offshoring solutions in the Philippines. We can help you build a dedicated team in the Philippines, regardless of the roles and level of specialization you require. MicroSourcing is backed by our parent company, Probe CX, one of Australia's fastest-growing offshoring solution and customer engagement firms. So, it's safe to say we're experts in outsourcing to the Philippines.
Call +1 888-731-0023 today or send us an email to discuss your company's offshoring needs.