Data processing outsourcing is becoming increasingly essential for organizations around the world who manage and store large amounts of data. It's a labor-intensive, highly technical task – but without a professional (or a team of professionals) managing and reporting on your information, you'll miss opportunities to improve your business. But before you hire for this role, here's what you need to know about outsourcing data processing services…
Did you know that Walmart handles 1 million customer transactions per hour? Just imagine the amount of data that their point of sale system is capturing! And once it's captured, what on earth do they do with it all?To them, it's the chance to understand their business trends to drive profit growth.
Book a Free Consultation
Want a data analyst – or a data processing team – in the Philippines?
Sophisticated data analysis provides companies with huge amounts of information about their customers' spending habits, store profitability, growth or decline in sales, seasonal forecasting, and so much more.
In fact, when you add individualized data collection from loyalty programs into the mix, the possibilities for targeted marketing are endless.
Data Analysts need to interpret what the Chief Information Officer wants to know, and produce accurate and detailed reports to suit the business case. They're distilling millions of data points into easy-to-understand charts of sales trends and forecasts.
These days, we have the technology to capture large amounts of data from all phases of business. But data processing and data analysis is still time-consuming and labor-intensive.
---
Why outsource data processing services?
While the data entry work itself is incredibly important, it's not necessarily easy. It turns out that data processing takes a certain kind of person. Done well, data processing takes a high level of attention to detail, speed and accuracy.
In your local job market, entry-level data processing roles are usually not highly paid compared with other types of work. The role is sometimes monotonous, and staff are often quick to gain just enough experience to leave for more challenging roles elsewhere.
What's more, if you need a large team of Data Processors and Data Analysts, the labor costs for a large local data processing team can quickly add up to a lot of money.
No matter what your local salary for data roles is, you'll save a fortune by offshoring your data processing team.
You'll be interested to learn that in the Philippines, data processing roles are highly-sought after roles for people who have recently graduated from school or college. Plenty of young Filipino people are looking for offshore support roles such as data processing, because they offer job security, consistent hours and better pay and conditions than many other jobs in the Philippines. So data processing outsourcing to the Philippines just makes good business sense.
---
Common data processing roles suited to offshoring
These are the common data processing roles you'll find in the team:
Management Roles (Team Leader, Team Manager, Quality Analyst, Operations Manager, Operations Director or Head of Operations)
Business Intelligence/ Analyst
Information Analyst
Data Analyst
Reports Analyst
Data Researcher
Encoder
Order Processing/ Fulfillment Specialist
---
Typical outsourced data processing team structure
Depending on the volume and type of data to be processed, data processing teams are typically formed in the following ratios:
1 Lead Analyst (Team Leader)
1-3 Data Analysts (intermediate to senior level)
1 or 2 subject matter experts if necessary
Your company may need just one of these team units to fulfill your needs, or if you're processing large amounts of data, you may need as many as 10 team units with a total of 100-200 staff members.
The offshore data processing team leaders usually report to a local Chief Information Officer, or to a specific department manager such as Retail Operations, Healthcare Information, or Logistics and Supply Chain managers.
Here are some typical applications and team structures for different kinds of functions when data processing outsourcing.
Offshore data analysis teams for retail
Retail produces huge amounts of data that's ripe for the picking!
If all your data is being collected by your point of sale system – or other methods that are already digital – your data team might have a structure with more Analysts and fewer Data Entry roles.
The retail data processing team will help your business understand supply and demand patterns to improve your sales and customer service. They'll check accuracy of data, produce reports and forecasts, and create data back ups.
So much juicy data to sink their teeth into. And with low offshore staff costs to fund the team, your ROI will be through the roof.
Data processing oustourcing in purchasing and logistics teams
On the logistics side, the team can take over all your back office functions to free up time for your local staff.
Your offshore data processing team can take care of:
Bulk product uploads/new product entry creation
Updating price and product information in a product database
Supply chain – purchase orders, confirming delivery notes and receipting stock
Keying in details from cargo manifests, commercial invoices and freight bills
In addition to the typical team structure, a purchasing and logistics team would also include several Order Processing and Fulfilment Specialists.
Offshore data processing teams for healthcare
For medical and dental practices looking to improve their workflow, outsourcing your data processing services and record keeping could be just what the doctor ordered.
An offshore data processing team can take care of all the data entry associated with:
Creating and maintaining patient records
Accounts receivable and accounts payable
Transcribing referral letters and reports from your voice recordings
Creating invoices and claims to the correct Medical billing codes.
As it turns out, you can set up an affordable data processing team of several support staff, for less than the cost of one full-time practice manager in your local area. In this case, 4 heads are better (and cheaper) than 1:
Medical Accounting, Insurance and Billing Processor
Medical Transcriptionist
---
Challenges with data processing outsourcing teams
In any data processing team – but especially when you outsource data processing services – communication is key. Due to the effects of distance, and sometimes the time difference, it's important to communicate clearly about the goals of the data project. The local Chief Information Officer (or their delegate) needs to explain why they want to see certain reports and what they want to know.
When the offshore team understands what they have to achieve from the data analysis project, it can help them present the data in a useful way.
Most Filipinos are fluent English speakers, so communication problems are rare. However, in junior Data Entry roles, the staff might not yet have as much experience in taking briefs in English from the onshore managers. For this reason, detailed written briefs are important, so the Data Processor can confirm their understanding with a manager if they need help.
Another factor to consider is that data entry and data processing can become tedious and monotonous after a while. So it's critical for the offshore data team to understand the role they play in the success of the company as a whole. This will help keep them motivated and focused.
Data teams should be congratulated when their job plays a key role in increasing the company's revenue or another significant result. Specifically because the recognition makes them feel like a valuable part of the bigger picture. Everyone likes to feel like their role in the company is an essential cog in the machine.
Want a data analyst – or a data processing team – in the Philippines?
Since our inception in 2006, MicroSourcing has become one of the biggest providers of offshoring solutions in the Philippines. With over 4,500 employees, 7 offices and 250 clients, we can help you build a dedicated team in the Philippines, regardless of the roles and level of specialization you require. We have more than 8,000 data professionals in our candidate database, and we've employed more than 125 data professionals for our clients since 2006. So it's safe to say, we're highly experienced in providing outsourced data processing services.
Book a free consultation to discuss your company's data processing outsourcing needs. You could have an offshore data processing team set up in the Philippines in as little as 6 weeks. Or request a Job Costing & Salary Matrix of current Philippines salaries for different levels of experience (Junior, Intermediate and Senior Roles), to see what your planned team would cost.

ISO/IEC 27001:2013
ISO 9001:2015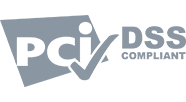 HIPAA & PCI DSS compliant