Looking to embrace outsourcing to the Philippines for your telecommunications services? Before you choose your offshore provider, here's what you need to know...
What is telecommunications outsourcing?
Telecommunications outsourcing involves engaging a third-party organization to perform certain telecommunications tasks that would otherwise be done onshore. These tasks could be anything from telemarketers, telecom researchers, network designers and managers to technical support specialists.
To understand how you can take advantage of outsourcing solutions, it's important to know what is happening in the telecommunications market to ensure you invest in the right services.
The global telecommunications services market was valued at $1.74 trillion in 2019¹ and is expected to grow at a compound annual growth rate (CAGR) of 5.0% from 2020 - 2027. This growth is attributed to the rise in wireless communication infrastructure due to consumer interest in cloud-based technologies—increases in mobile subscribers and the demand for high-speed data connectivity further fuel this growth.
Outsourcing telecommunication roles can free up time for your onshore team to perform more value-adding activities, identify and leverage telecommunication strategies to capitalize on this anticipated market growth.
Book a Free Consultation
Interested in recruiting information technology professionals in the Philippines?
Why is the telecommunications industry well-suited to outsourcing?
The telecommunication services industry heavily relies on the reliable transmission of information over various distances. Essentially, a communications channel that sends information from one device to another. The type of software and technology required to do this and keep up with the demand for faster 'sending receiving' speeds can be expensive. Businesses invest millions into their research and development (R&D) teams to ensure their consumer offering is the best in the market.
Global telecom services spending is forecasted to average USD$1.58 billion between 2018 - 2024². This forecasted spend does not consider the cost of employment to hire staff to keep up with market growth, nor the overheads that come with additional staff. Outsourcing can be a solution for businesses who want to reduce overheads to focus on upgrades and develop technology strategies to facilitate growth.
Your business could save up to 70% on employment spending alone with outsourcing to the Philippines due to the lower living costs.
On top of this, telecommunications employees require certain qualifications and communication skills. Within Manila's capital city alone, 13 universities specialize in telecommunications, with 152,835 graduates added to the telecommunications sector's labor pool from 2014 - 2017³.
Telecommunications combines two industries into one: technology and communications. These two components are what cloud-based software and systems are all about. Since outsourcing providers heavily rely on cloud-based technology to connect onshore and offshore teams, telecommunications is perfectly suited to offshoring.
What roles and tasks can be outsourced in the telecommunications industry?
Some popular roles outsourced in telecommunications include:
Network Engineer
Technical Project Manager
Telecommunications Specialist
Sample information, media and telecommunications employee profiles
At MicroSourcing, we have more than 9,000 telecommunications specialists on our candidate database and access to more than an additional 20,000 across the Philippines. So we're well equipped to build your telecommunications outsourcing team. Here are a few examples of real candidate profiles:
SKILLS
Assisting in resolving customer complaints and disputes
Providing information to customers
Monitoring sales performance
Closing new deals
Keeping a record of calls and relevant details
Updating customer details
RECENT ROLES
Telesales Agent
Senior Telemarketer
Business Process Associate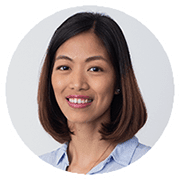 SKILLS
Office 365 Exchange (Online) administration
Mobile device configuration and troubleshooting
Windows Server 2008 and 2012 Administration
Active Directory 2003 user and computer administration
Exchange Server 2010 and Office 365 User and shared mailbox administration
MS Lync administration
Citrix and VMware administration and troubleshooting
Delta Data Warehouse and ECM Documentum access administration
Oracle 11i and R12 access administration and troubleshooting
RECENT ROLES
Information Security Engineer
IT Support
IT Service Desk Analyst
References:
1 Telecom Services Market Size, Share & Trends Analysis Report By Service Type (Mobile Data Services, Machine-To-Machine Services), By Transmission (Wireline, Wireless), By End-use, By Region, And Segment Forecasts, 2021 - 2028
2 Global telecom services spending forecast from 2018 to 2024
3 PHILIPPINE TELECOMMUNICATIONS INFRASTRUCTURE INDUSTRY
Interested in recruiting team(s) in the Philippines?
Since our inception in 2006, MicroSourcing has become one of the biggest providers of offshoring solutions in the Philippines. We can help you build a dedicated team in the Philippines, regardless of the roles and level of specialization you require. MicroSourcing is backed by our parent company, Probe CX, one of Australia's fastest-growing offshoring solution and customer engagement firms. So, it's safe to say we're experts in outsourcing to the Philippines.
Call +1 888-731-0023 today or send us an email to discuss your company's offshoring needs.