Improve your payroll processing with offshore teams in the Philippines
Streamline your payroll processes and focus on growing your business with our payroll outsourcing services in the Philippines. Our experienced teams in the Philippines are experts in managing all aspects of payroll outsourcing, including:
Payroll processing and administration
Outsource payment processing
Compliance with local regulations
Customized payroll solutions.
By outsourcing your payroll with us, you can experience the benefits of a seamless, efficient, and cost-effective payroll solution.
The benefits of hiring outsourced payroll processors?
Reduce costs

Save up to 70% on employment costs. Cut payroll expenses with our cost-effective outsourcing solution.

Foster business growth

Focus on your goals, not payroll, with our outsourcing services.

Increase efficiencies

27% of companies outsource to maximize payroll efficiencies. Free up time and resources with streamlined payroll processes.

Access 24/7 global support

Never miss a beat with round-the-clock payroll support.
How experienced are our offshore payroll processors?
Our outsourced payroll processors offer different levels of experience depending on the support you require.

Junior
1-2 years of payroll experience
Handle basic payroll tasks with accuracy and efficiency
Offer fresh perspectives to enhance your payroll processes
Ensure compliance with regulations.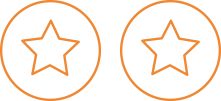 Intermediate
2-4 years of payroll experience
Expertly manage payroll for niche industries
Conduct thorough research to ensure compliant and accurate payroll
Offer customized payroll solutions to meet your specific needs.

Senior
4+ years of writing experience
Handle complex payroll projects with advanced expertise
Implement strategic solutions for top-quality payroll results
Ensure compliance with industry standards.
Industries we've worked in
What tools are our outsourced payroll processors trained in?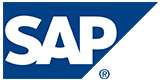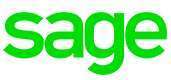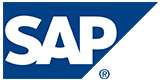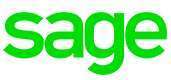 What our clients say
Darren Gunton General Manager of Marketing at Total Tools
"We faced challenges - growing sales exponentially and coping with the growth. Yes I'd definitely recommend offshoring with MicroSourcing. It lowers your costs, gives you access to great staff and empowers you to funnel more resources into SEO and SEM."
Interested in recruiting team(s) in the Philippines?
Since our inception in 2006, MicroSourcing has become one of the biggest providers of offshoring solutions in the Philippines. We can help you build a dedicated team in the Philippines, regardless of the roles and level of specialization you require. MicroSourcing is backed by our parent company, Probe CX, one of Australia's fastest-growing offshoring solution and customer engagement firms. So, it's safe to say we're experts in outsourcing to the Philippines.
Call +1 888-731-0023 today or send us an email to discuss your company's offshoring needs.
What other roles can you outsource to the Philippines?