Filipino 3D designers are found in quite a few different industries, both locally and internationally, as 3D designs/models are required in a wide variety of fields. Whether you're looking for 3D design or 3D animation outsourcing, here's what you need to know…
For example, 3D designers are critical to the entertainment industry – in film, animation and gaming. They're also used extensively in digital marketing, science, engineering, architecture and interior design, as well as in IT, developing 3D modeling and design tools.
The majority of Filipino 3D designers are graduates of information technology (IT), engineering and architecture degrees. In 2017, there were over 73,600 graduates in IT, almost 83,000 in engineering and 4,800 in architecture.
These graduates are highly-employable as the majority have been immersed in actual projects during their immersion/internship with various companies, which is a requirement of their qualification.
3D design experience
3D designers are in-demand mainly in 3 fields or industries:
Book a Free Consultation
Want a 3D designer – or a team of designers – in the Philippines?
Engineering, Architecture, Interior Design
Conceptualizing design, preparing plans and working drawings based on project requirements.
Producing quality 3D models for production and creating detailed, technical, fabrication and installation drawings from 3D models.

Digital Marketing, Advertising
Developing creative materials for advertising, marketing initiatives and promotional events.
Creating innovative and feasible product designs that meet marketing and sales objectives of the client.

IT Development, Game Development
Conceptualizing and creating high-detailed 3D artworks and image assets such as characters, environment/settings, items, etc. for game concepts, GDDs and final game assets.
Designing and executing digital experiences required in website development and creative technology innovations.
From a years' experience point of view, there are 3 broad levels of 3D designers:
Junior – Junior 3D designers are anywhere from fresh graduates with extensive training/internship experience up to 11 months of working experience.
Intermediate – If a 3D designer had 1-3 years of relevant experience, it's considered intermediate.
Senior – Senior 3D designers in the Philippines have 3+ years of relevant experience.
3D design tools
Most 3D artists in the Philippines are experienced in the following 3D platforms:














There are also 3D designers whose projects involve extensive video and image editing using:






Save up to 70% on labor and occupancy costs
Because living costs are so low in the Philippines, labor and occupancy costs are too. We can employ and accommodate fully qualified, very experienced 3D designers for your team in the Philippines for up to 70% less than you'd pay in your local employment market. Outsourcing your 3D modeling and animation just makes good business sense.
Tips for employing Filipino 3D designers
It usually takes 4-6 weeks to hire a 3D designer in the Philippines.
Some junior and intermediate designers may have project planning experience since they're involved in the conceptualization phase, but if you're looking for someone with project management experience, hire a senior designer or lead designer.
In order to assess the proficiency of a 3D designer on a particular tool/platform, we recommend getting them to complete a practical test, in addition to the interview and portfolio review.
Sample 3D designer profiles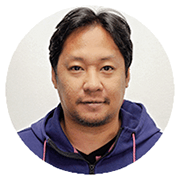 SKILLS
Architecture and interior design
Prepares concept and exhibition designs using 3D presentations like 3D Max, Photoshop, Illustrator and PowerPoint
3D stage design, flash presentation, events streamers, brochure design, poster design, motion graphics
Developing 3D design for new products
RECENT ROLES
Architect/3D Designer
Industrial/Product Designer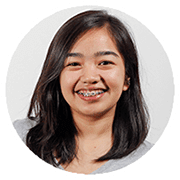 SKILLS
3D arts including booth design, stage design, interior design and other merchandising design
POP, visual merchandising, final artworks and other merchandising materials (flyers, posters, banners)
Design and create three-dimensional models based on a client's specifications and requirements
RECENT ROLES
Graphic Designer
Visual Designer
3D Designer
Interested in recruiting team(s) in the Philippines?
Since our inception in 2006, MicroSourcing has become one of the biggest providers of offshoring solutions in the Philippines. We can help you build a dedicated team in the Philippines, regardless of the roles and level of specialization you require. MicroSourcing is backed by our parent company, Probe CX, one of Australia's fastest-growing offshoring solution and customer engagement firms. So, it's safe to say we're experts in outsourcing to the Philippines.
Call +1 888-731-0023 today or send us an email to discuss your company's offshoring needs.