More and more companies are turning to IT outsourcing in the Philippines to develop and support cloud-based software platforms. But before you sign up with an IT solutions provider in the Philippines, here's what you need to know…
Businesses globally are looking to the IT sector to support their digital transition. Most are either moving to cloud-based platforms and edge computing, adopting artificial intelligence (AI), or exploring the emerging technology of blockchain encryption as a way to address security in the digital space. Or all three.
According to Deloitte, 60% of enterprises are expected to transfer their IT systems to the cloud this year, and the 2019 State of IT Report1 found that 25% of large enterprises are already using blockchain-enabled tech, an additional 31% plan to by 2020, and 49% plan to be using AI by then as well.
Who's going to turn these ambitions into reality? Well, you are – if you're set up to take advantage of the opportunities ahead, ready to hit the ground running with the skills and infrastructure required to take on the work.
Book a Free Consultation
Want an IT professional – or a team of IT professionals – in the Philippines?
That's much more easily said than done, of course. As you're no doubt aware, there's a lot of competition for highly skilled staff.
Software engineers, for instance, receive three times the amount of attention from recruiters as other LinkedIn members. In a 2018 salary survey, recruitment firm Robert Walters advised that employers must be prepared to be proactive when it comes to attracting and retaining specialized talent. "Skills shortages and average salary growth will continue in cybersecurity, robotic process automation, AI, business intelligence and analytics," MD James Nicholson said, "not to mention digital roles in UX and UI".
Not only do you need the capital to invest in technological innovation, privacy and security best practice, and navigating compliance and regulatory regimes, but also the resources to go after the expertise you need, and hold onto it.
To do that, you have to streamline your operations, finding efficiencies where you can, and strategically focusing your resources on the roles that bring value to your company – whether that be at home, or sourced elsewhere.
So, how can you ensure you're a contender? Work out your organizational "value hierarchy of processes", to use a phrase from the Harvard Business Review's paper, Getting Offshoring Right, and use that to determine which job roles you should offshore for maximum strategic and economic advantage.
Why outsource IT to the Philippines?
Fortunately for IT businesses, it's an industry that's particularly well suited to offshoring, because:
There's an existing qualified, highly educated pool of talent to tap into and large amounts of investment in infrastructure – all set up especially to facilitate offshore IT teams.
Most of the work is performed using cloud-based software, so the team's physical location is irrelevant. Your IT solutions provider in the Philippines will have as much access as an onshore IT team.
A lot of the work can be done at any time – not just in business hours (although a good offshoring provider will give you access to people who can work your hours if you want). You may even choose to reinvest the cost savings and expand your hours of operation of your IT Support team to 24/5 or 24/7 coverage.
For small and medium-sized businesses, outsourcing IT to the Philippines helps you level the playing field. While the budget or resources for cutting edge IT systems and services you need in-house remain a headache for many SMBs, offshoring the IT team could give you access to what larger companies have, i.e. advanced technologies, expertise, techniques and tools. With such resources, you'll move forward with your core offering a lot faster.
Frequently offshored information technology services roles
Some of the more frequently outsourced information technology roles include:
Hardware, Systems and Network Support
IT Systems Analyst, Supervisor, and Manager
IT Network Administrator, Architect, Engineer, Supervisor, and Manager
Desktop Support
Help Desk Support
IT Support
Technical Support
Database Administrator
Software Development and Support
Web Development and Support
Application Developer
Applications Engineer
Programmer
Developer
Quality Assurance Analyst
Front End Developer
Back End Developer
Web Administrator
Information Security Analyst/ Specialist
IT Security Specialist
Information Security Manager
Reference:
1 Spiceworks, Inc.. 2019 State of IT: Industry Trends on Tech Spend, Adoption & Jobs - Spiceworks
Sample information technology employee profiles
At MicroSourcing, we have more than 23,000 information technology specialists in our candidate database, and access to more than an additional 42,000 across the Philippines. Here are a few examples of real candidate profiles: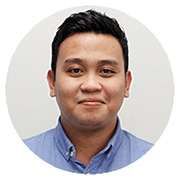 SKILLS
Web Scripting: AngularJS, JQuery, JS
Web Designs: JSP, Grails, JSTL, HTML5, CSS
PL: Java, Groovy & Grails
ORM: Hibernate, MyBatis, Cayenne, Framework: Spring, Struts2, Servlet
DB: IBM DB2, Oracle, PostgreSQL, MySQL, VFP
---
RECENT ROLES
Java Developer
Junior Programmer III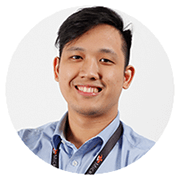 SKILLS
Internet phone and television configuration
Troubleshoot equipment such as routers, PC, power supply unit, cable boxes and DVRs, access point devices
PC remote access to customers personal computer for easy troubleshooting
Webmail and client emails configuration.
---
RECENT ROLES
Technical Support Tier 2
Team Manager Trainee
Retention Specialist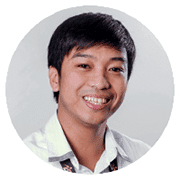 SKILLS
Printer technician
Computer Troubleshooting And Repair
Computer Encoding
Computer Assembling
Network Configuration
CCTV, DVR, NVR and PC Based (Installation, Configuration and Repair)
PBX/VoIP Configuration
Biometrics and Access Control
Cloud Configuration
---
RECENT ROLES
Technical Support and Implementation
Technical Support Specialist
IT Technician
MicroSourcing clients by industry
MicroSourcing has built a close affinity with the IT Industry. In fact, IT is in our Top 2 industry sectors enjoying and mastering the benefits of offshoring. With over 375 IT professionals currently working for clients in Australia, the Americas and across Europe, we have significant experience in this Industry. We're fast becoming one of the top outsourced IT solutions providers in the Philippines.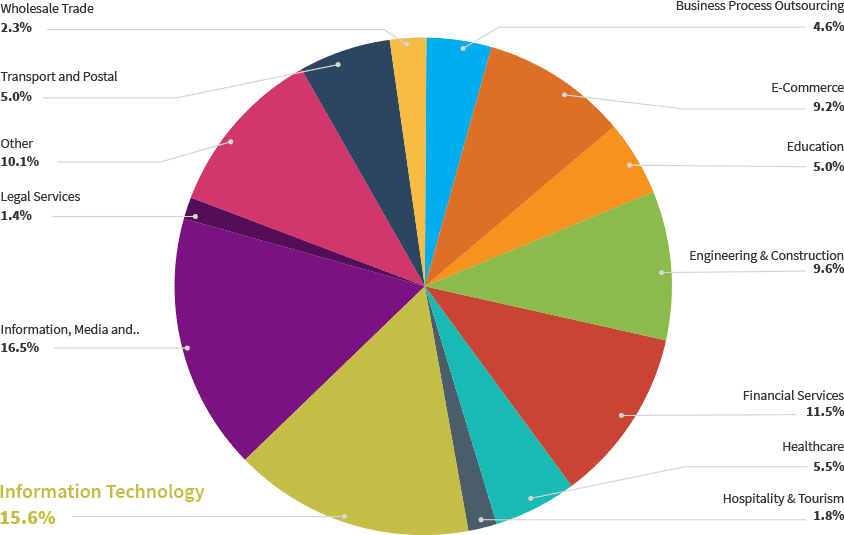 Want an IT professional – or a team of IT professionals – in the Philippines?
Since our inception in 2006, MicroSourcing has become one of the biggest providers of offshoring solutions in the Philippines. With over 4,500 employees, 7 offices and 250 clients, we can help you build a dedicated team in the Philippines, regardless of the roles and level of specialization you require. We're a well known IT solutions provider in the Philippines, with more than 23,000 IT professionals in our candidate database, and more than 600 IT professionals employed for our clients since 2006.
Ready to start outsourcing IT to the Philippines? Call +1 888-731-0023 today or send us an email to discuss your company's IT needs. You could have an offshore team set up in the Philippines in as little as 6 weeks.

ISO/IEC 27001:2013
ISO 9001:2015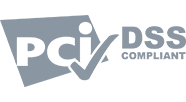 HIPAA & PCI DSS compliant