Exploring your options for outsourcing claims processing? You're in the right place. Accidents and illnesses can happen at any time of the day or night, which is why most insurance companies offer a 24-hour claims service. But, as you know, running a local 24-hour contact center is expensive, which is why outsourced insurance claims processing is so appealing.
The Philippines is a major hub for offshore insurance claims processing, and customer contact centers in general. Filipinos make wonderful claims processors, with their exceptional English language skills, coupled with their gentle respect for customers.
Indeed, Filipinos are so well suited to the role that insurance companies have based their claims processing teams in the Philippines for many years. That's good news for you, because it means there's an abundance of suitable candidates ready to join your team.
The common types of insurance claims being processed in the Philippines are:
Medical or health insurance
Car insurance
Life insurance.
Other less common insurance types in offshore claims processing are:
Mortgage insurance
Travel insurance
Property damage or home contents insurance.
Book a Free Consultation
Want a claims processor – or a team of claims processors – in the Philippines?
Claims processing is a large unit in insurance operations (second only to the sales unit) involving review, investigation, adjustment and remittance of an insurance claim.
In some companies, full-cycle claims processing may not be done by a single person. For example, review and investigation may be assigned to junior processors, then adjustment and remittance assigned to senior processors. For this reason, claims processors work best in teams, reporting to an experienced team leader for advice and escalation.
Claims processing skills and experience
Many of the skills a candidate needs to be a good claims processor are transferable from other customer service and contact center roles.
The most important skills for claims processors are:
Excellent English communication skills (both speaking and writing)

Previous claims processing experience, or strong customer service experience in another field

Excellent attention to detail

Compassion for customers, while also adhering to company policies.
In hiring medical or health insurance claims processors, most employers prefer candidates who are already familiar with medical and billing terms, because this speeds up the onboarding process.
Whereas for car and life insurance claims processors, there are fewer technical terms, so no previous industry experience is necessary. During their introductory training, new employees are quick to come up to speed with industry terms and processes. Claims processors are categorized by level, for all types of insurance claims:
Junior – has 1-2 years of work experience as a claims processor
Intermediate – 2-3 years of work experience as a claims processor
Senior – 3+ years work of experience as a claims processor.
Claims processing tools
Most insurance companies develop their own tools and software for claims processing. The tools usually include a secure database or customer relationship management (CRM) software for storing their customers' sensitive data such as personal information, health information and credit history.
While each company has their own unique system, interface, and data entry conventions, the skills for using such systems are transferable, so you'll find that new employees pick up the differences with just a small amount of training.
Save up to 70% on labor and occupancy costs
Because living costs are so low in the Philippines, labor and occupancy costs are low too. We can employ and accommodate fully qualified, very experienced claims processors for your team in the Philippines for up to 70% less than you'd pay in your local employment market. So really, outsourcing claims processing to the Philippines just makes good business sense.
Tips for employing Filipino claims processors
It takes 4-6 weeks to hire a claims processor in the Philippines.
Full-cycle claims processors usually have intermediate to senior level experience, with higher salary expectations.
For car and life insurance claims processing, the industry terms are easy to learn, so you'll find that someone with customer service experience can get the job done, even without prior knowledge of insurance.
Performance-based incentives are common and highly encouraged in this type of work. Your company policy should be to reward an employee's performance when they exceed your expectations.
Claims processors usually work within a team, with a team leader being a subject matter expert and handling customer escalations.
Sample claims processor profiles
SKILLS
Gathering and interpreting data from a variety of sources
Auditing new business, billing and enrollments, and renewing groups or companies
Auditing quotes in Qube System
RECENT ROLES
Data Analyst – Claim Processor
Quality Analyst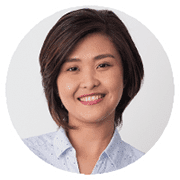 SKILLS
Capable of total nursing care such as assessment, planning, implementation as well as evaluation
Competent in taking vital signs, administration of medications, documentation
Knowledge in medical terminology
Quality patient care
RECENT ROLES
Claims Relations Officer
Claims Quality Auditor
Transaction Specialist
Interested in recruiting team(s) in the Philippines?
Since our inception in 2006, MicroSourcing has become one of the biggest providers of offshoring solutions in the Philippines. We can help you build a dedicated team in the Philippines, regardless of the roles and level of specialization you require. MicroSourcing is backed by our parent company, Probe CX, one of Australia's fastest-growing offshoring solution and customer engagement firms. So, it's safe to say we're experts in outsourcing to the Philippines.
Call +1 888-731-0023 today or send us an email to discuss your company's offshoring needs.

ISO/IEC 27001:2013
ISO 9001:2015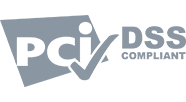 HIPAA & PCI DSS compliant