Looking for a remote technical support specialist in the Philippines? Or planning to build an entire tech support team? Here's what you need to know…
When the BPO industry first emerged, more than 20 years ago, customer service was one of the first services offshored by pioneering companies in the US, Australia, Europe and Canada. And tech support wasn't far behind.
Thanks to the cultural, language and work-ethic compatibility of the Filipino people, businesses found that after providing training in their particular technology or product, they could satisfactorily offshore the majority of tech support roles to the Philippines.
And the demand for remote tech support specialists has only increased since then. According to the IBPAP report, in 2014 there were close to 600,000 BPO employees involved in customer service and technical support (voice), and nearly 72,000 employees were supporting pure IT processes. These numbers have increased by approximately 36% since then.
Book a Free Consultation
Want a remote tech support specialist – or a team of specialists – in the Philippines?
Technical support specialists experience
Today, Filipino technical support specialists are known for their ability to expertly support both IT infrastructure (hardware) and IT software.
Naturally the level of expertise varies with experience. Technical support specialists normally progress from entry level to subject matter experts, and this progression is often accelerated by their employers, who provide dedicated technical upskill training for candidates ready to move to the next level.

Tier 1
(Junior)
This is an entry level position, usually supporting one type of product/technology, for example, mobile or telco technical support.

Tier 2
(Intermediate)
Knowledgeable in two or more types of products or technologies, and can support multiple types of business-to-consumer (B2C) transactions.

Tier 3
(Senior)
Has knowledge and experience supporting a wider range of products or technologies. Tier 3 tech support specialists are considered subject matter experts who can handle escalations and, in some cases, also business-to-business (B2B) transactions.
Some technical support specialists specialize in one product or technology, which for some clients is preferable in the beginning, although the role evolves over time.
Technical support tools
Technical support specialists tend to use tools that are developed internally by their employers – customer relationship management (CRM) tools, ticketing, incident reporting systems, and so on. Employers provide comprehensive training on the use of these tools, as well as communication platforms (e.g. phone hardware, chat and email) during onboarding training. As remote tech support specialists, they primarily work with applications in the cloud so they can support you (and your customers) no matter where you're located.
Save up to 70% on labor and occupancy costs
Because living costs are so low in the Philippines, labor and occupancy costs are too. We can employ and accommodate fully qualified, very experienced technical support specialists for your team in the Philippines for up to 70% less than you'd pay in your local employment market. It's why hiring a remote tech support specialist in the Philippines just makes good business sense.
Tips for employing Filipino technical support specialists
It usually takes 5-7 weeks to hire a technical support specialist.
Technical support specialists have average communication skills compared to customer service agents, as they often communicate instructions and troubleshooting steps.
Technical support for mobile, internet and cable services is quite common in the market, and most people with those skills are at Tier 1 or Tier 2 level.
Tech support specialists enjoy learning new things and value employer training very highly.
A team of technical support specialists typically report to a team leader. The team leader should be a subject matter expert in the technology being supported and they would normally also handle escalations as necessary.
Sample technical support specialist profiles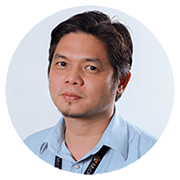 SKILLS
Internet phone and television configuration
Troubleshoot equipment such as routers, PC, power supply unit, cable boxes, DVRs and access point devices
PC remote access to customers personal computer for easy troubleshooting
Webmail and client emails configuration
Computer networking
Database management
Point-of-Sales (POS) configuration
RECENT ROLES
Technical Support Tier 2
Technical Support Specialist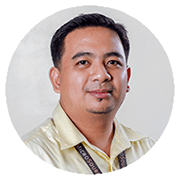 SKILLS
Printer technician
Computer troubleshooting, repair, encoding and assembling
Network configuration
PBX/VoIP Configuration
Biometrics and access control
Cloud configuration
RECENT ROLES
Technical Support and Implementation Specialist
Technical Support Specialist
IT Technician
Interested in recruiting team(s) in the Philippines?
Since our inception in 2006, MicroSourcing has become one of the biggest providers of offshoring solutions in the Philippines. We can help you build a dedicated team in the Philippines, regardless of the roles and level of specialization you require. MicroSourcing is 100% owned by the Probe Group, one of Australia's fastest growing offshoring solution and customer engagement firms. So, it's safe to say we're experts in outsourcing to the Philippines.
Call +1 888-731-0023 today or send us an email to discuss your company's offshoring needs.

ISO/IEC 27001:2013
ISO 9001:2015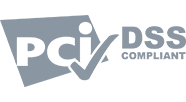 HIPAA & PCI DSS compliant