Technical support specialists are responsible for providing assistance for technical problems, including software and hardware issues. They are troubleshooting experts and handle a broad range of technical complications such as connection issues and unresponsive applications. They may also be tasked with installing peripherals and performing general computer maintenance and updates.
Technical support specialists are also known as:
Service desk specialists
Help desk specialists
Technical support officers.


Industry 4.0, the fourth industrial revolution, is revolutionizing the way companies distribute and manufacture their goods, services and products through the integration of new technologies. This includes incorporating cloud computing, AI, machine-learning, automation, blockchain and big-data analytics into their production operations. This new revolution is set to take the IT industry by storm, forcing tech organizations to capitalize on providing tech support services that will aid in Industry 4.0 solutions.
The technical support outsourcing market is expected to grow by $11 billion from 2020 to 2024 progressing at a compound annual growth rate (CAGR) of 6%1. This is largely driven by the effects of the global pandemic and the increasing need for cost-effective solutions to improve efficiencies.
Book a Free Consultation
Want a remote tech support specialist – or a team of specialists – in the Philippines?
When tech support specialist staff come and go, taking organizational knowledge with them, it becomes almost impossible to sustain a well-integrated technical support team that can maintain baseline functions. Organizations need tech support teams to help them deliver industry 4.0–ready solutions.
A cost-effective and reliable solution? Outsourcing. Many tech support specialist tasks can be completed online, which makes them well-suited to being performed in an offshore environment. As long as your business is offshore ready, outsourcing tech support specialists to the Philippines is simple and cost-effective.
---
What are the benefits of outsourcing technical support specialist tasks?
Cost savings: by hiring an offshore technical support specialist(s) to support your local team with repetitive and time-consuming tasks for a fraction of the price, due to the lower living costs in the Philippines, you can

save up to 70%

when compared to hiring locally.


Increase in output efficiency and quality levels

:

sending technical support tasks to an offshore team in the Philippines means your onshore team will have more time, budget and project scope to take on higher-value work. Your business will notice a drastic increase in productivity levels within your IT services.


Business growth and scaling opportunities: when you send your time-consuming tasks to an offshore technical support specialist in the Philippines, your local team will have more time to focus on increasing profits and business growth and development opportunities. The additional capacity that your onshore team gets from your offshore team's support means you can grow your business sustainably.
---
What qualifications, skills and experience make a successful technical support specialist?
Technical support specialists communicate across systems and with a range of users, which means they need excellent active listening skills matched with the ability to troubleshoot and rectify any reported issues. An understanding of computer languages, codes and software is crucial so technical support specialists can assist users who may not be able to understand or interpret technical issues. They also require excellent communication skills and need to remain calm under pressure to explain the problem and solution to users.
Technical support specialist roles can be categorized by years of working experience:

Tier 1
(Junior)
Less than 2 years of technical support experience and can be referred to as "Tier 1" support. Tasks completed could include supporting one type of product/technology, for example, mobile or telco technical support.

Tier 2
(Intermediate)
2-4 years of technical support experience and can be referred to as "Tier 2" support. Tasks could include supporting two or more types of products or technologies and supporting multiple types of business-to-consumer (B2C) transactions.

Tier 3
(Senior)
4+ years of experience in technical support and can be referred to as "Tier 3" support. Tasks could include training junior technical support specialists, supporting a wider range of products or technologies and handling escalations requiring senior-level support.
---
What tools and systems do technical support specialists need to be successful in their roles?
Technical support specialists tend to use tools developed internally by their employers – customer relationship management (CRM) tools, ticketing and incident reporting systems. Employers provide comprehensive training on using these tools and communication platforms, such as phone hardware, chat and email, during onboarding and training. As remote tech support specialists, they primarily work with applications in the cloud to support businesses and their customers no matter where the geographical location.
Tips for employing Filipino technical support specialists
Your technical support specialists must know your business's systems and software to provide the best level of support for your business and clients.
It's key to communicate effectively and efficiently with your talent acquisition team in the Philippines, making sure to let them know the job requirements, skills and qualifications you require of your ideal technical support specialist(s). This will help the team to source the right candidates, streamline the recruitment process and ultimately, assist in finding the best fit candidates for your needs.
You can recruit as many technical support specialists as required from project to project and can even hire senior technical support specialists in the Philippines to manage your offshore teams. If/when you grow your offshore team to several staff, having one team lead can ensure streamlined communication and project updates are effectively delivered to your onshore team.
Reference:
1Global Technical Support Outsourcing Market (2020 to 2024)
Sample technical support specialist profiles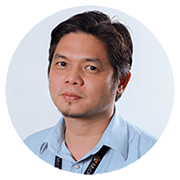 SKILLS
Internet phone and television configuration
Troubleshoot equipment such as routers, PC, power supply unit, cable boxes, DVRs and access point devices
PC remote access to customers personal computer for easy troubleshooting
Webmail and client emails configuration
Computer networking
Database management
Point-of-Sales (POS) configuration
RECENT ROLES
Technical Support Tier 2
Technical Support Specialist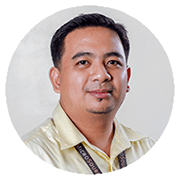 SKILLS
Printer technician
Computer troubleshooting, repair, encoding and assembling
Network configuration
PBX/VoIP Configuration
Biometrics and access control
Cloud configuration
RECENT ROLES
Technical Support and Implementation Specialist
Technical Support Specialist
IT Technician
Interested in recruiting team(s) in the Philippines?
Since our inception in 2006, MicroSourcing has become one of the biggest providers of offshoring solutions in the Philippines. We can help you build a dedicated team in the Philippines, regardless of the roles and level of specialization you require. MicroSourcing is backed by our parent company, Probe CX, one of Australia's fastest-growing offshoring solution and customer engagement firms. So, it's safe to say we're experts in outsourcing to the Philippines.
Call +1 888-731-0023 today or send us an email to discuss your company's offshoring needs.