Quantity surveyors are responsible for overseeing all aspects of the financial and contractual side of construction projects. They ensure projects are completed within the outlined budget. Essentially, they handle all things cost-related in construction projects.
Quantity surveyors are also known as:
Construction economists
Associate or chartered quantity surveyors
Estimators (dependent on the business)
Contracts administrators.
Quantity surveyors play a crucial role in construction projects, as they are the go-to subject matter experts for all things cost-related. The global construction industry is expected to reach an estimated $10.5 trillion by 2023, and is forecasted to grow at a compound annual growth rate of 4.2% between 2018 - 2023¹. This can largely be attributed to the increased housing starts and rising infrastructure as a result of urbanisation and the global growing population.
To keep up with this growth, construction and engineering companies need to identify ways to keep employment costs low without jeopardizing quality. A solution; outsourcing.
Many quantity surveying tasks can be completed digitally, which makes them well-suited to an offshore environment. As long as your business is offshore ready, outsourcing quantity surveyors to the Philippines is simple and cost-effective.
Book a Free Consultation
Want a Quantity Surveyor – or a team of Quantity Surveyors – outsourced in the Philippines?
What are the benefits of outsourcing quantity surveyors?
Cost savings:

By hiring an offshore quantity surveyor to support your local team with repetitive and time-consuming tasks for a fraction of the price, due to the lower living costs in the Philippines, you can save up to 70% when compared to hiring locally.



Increase in output efficiency and quality levels:

Sending routine quantity surveying tasks to an offshore team in the Philippines means your onshore team will have more time, budget and project scope to take on higher value work. Your business will notice a drastic increase in productivity levels within your construction and engineering services.



Business growth and scaling opportunities:

When you send your time-consuming tasks to an offshore quantity surveyor in the Philippines, your local team will have more time to focus on increasing profits and business growth and development opportunities. The additional capacity that your onshore team gets from your offshore team's support means you can grow your business sustainably.
What qualifications, skills and experience make a successful quantity surveyor?
Cost management takes up a large part of a quantity surveyor's role, so excellent numerical and mathematical skills are a must. Costs can make or break construction projects, so attention to detail and the ability to stay calm under pressure is important to ensure these costs are estimated and managed reliably. One minute quantity surveyors are working with costs and the next they are reviewing urgent contracts, or liaising with contractors, vendors and suppliers; flexibility to be able to change from task to task easily, without losing progress is important.
In terms of qualifications and education, a degree or certificate in construction management, building surveying, or project management is desirable. Internships or cadetships are also a viable way to get the qualifications required, but due to the mathematical nature of the role, higher education studies are preferred.
Quantity surveyor roles can be categorized by years of working experience:
Entry-level or junior: less than 2 years of supervised quantity surveying experience. Tasks completed could include contract management and procurement, forecasting costs and monitoring profit and loss statements. Usually these entry-level roles differ project to project but consist of a mix of generalist quantity surveying duties.


Intermediate: 2-5 years of unsupervised quantity surveying experience. Tasks completed normally involve the same as a junior, but on a larger, more significant commercial construction project scale. At this point, quantity surveyors often look to become qualified as a chartered quantity surveyor.


Senior: 5+ years of experience in quantity surveying. At this stage, senior or managing quantity surveyors take responsibility for the entire range of construction projects; more of an oversight role. Tasks include nationwide contract and cost management and management of intermediate or junior surveyors.
What tools and systems do quantity surveyors need to be successful in their roles?
Due to the numerical and contract-heavy nature of their role, quantity surveyors use a range of software and tools to manage construction projects. The most popular systems used are: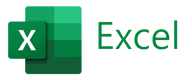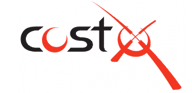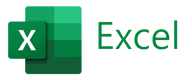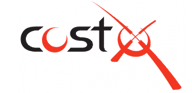 Tips for employing Filipino quantity surveyors
Your quantity surveyors must know the systems and software your business uses to provide the best level of support for your

onshore construction and engineering team

.


Ensure that you let your talent acquisition team in the Philippines know the size of projects and plans your ideal offshore quantity surveyor will be working on. By employing an offshore team member who has had experience working on similar project sizes, they will better understand timelines and expectations.



You can recruit as many quantity surveyors as required from project to project and can even hire senior quantity surveyors in the Philippines to manage your offshore teams. If when you

grow your offshore team

to several staff, having one team lead can ensure streamlined communication and project updates are effectively delivered to your onshore team.
Reference:
1 Global Construction Industry Report 2021-2023: Lucrative Opportunities in Residential, Non-residential, and Infrastructure

Sample quantity surveyor profiles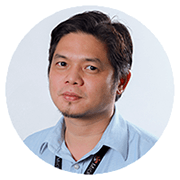 SKILLS
Contract management and procurement
Forecasting costs
Monitoring profit and loss statements
Understanding of architectural and engineering drawings
RECENT ROLES
Quantity Surveyor
Project Quantity Surveyor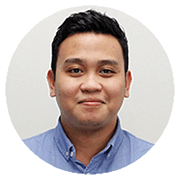 SKILLS
Estimate and monitor the cost of construction and maintenance of buildings and infrastructures
Feasibility studies
Demolition, refurbishment and extension cost estimations
Effectively monitor changes in design and repercussions to costs
RECENT ROLES
Senior Quantity Surveyor
Chartered Quantity Surveyor
Interested in recruiting team(s) in the Philippines?
Since our inception in 2006, MicroSourcing has become one of the biggest providers of offshoring solutions in the Philippines. We can help you build a dedicated team in the Philippines, regardless of the roles and level of specialization you require. MicroSourcing is backed by our parent company, Probe CX, one of Australia's fastest-growing offshoring solution and customer engagement firms. So, it's safe to say we're experts in outsourcing to the Philippines.
Call +1 888-731-0023 today or send us an email to discuss your company's offshoring needs.

ISO/IEC 27001:2013
ISO 9001:2015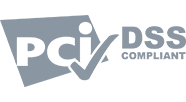 HIPAA & PCI DSS compliant