Curious about outsourced utilities and what approach is best for your organization? Here's what you need to know.
Few industries elicit as much emotion from the public, politicians and media as the provision of utilities. It's rarely out of the press, whether it's economic hardship1, environmental protest2, market regulation, or government involvement3– and the news is rarely good.
Deloitte says this is a period of "transformation and profound change4" for the utilities industry, and industry publication, Utility Dive, predicts that disruptions are expected to range "from a continuing shift to a cheaper, cleaner generation mix5 to a focus on grid modernization and distributed resource integration."
Climate change in particular is having a significant and profound influence on industry across the board, and it's changing everything about power systems and regulatory models.6 Traditional providers are being challenged by competition from alternative energy7 providers and consumer demands for more control over consumption and source of power.
Failure to recognize and act on that challenge is costing big money. GE lost US$193 billion in three years because it misjudged the impact of the world transition to cleaner energy and increasing energy efficiency, according to a report8 by the Institute for Energy Economics and Financial Analysis (IEEFA). In what the institute called "an epic failure of corporate governance", GE lost almost three-quarters of its market capitalization.
Book a Free Consultation
Interested in recruiting utilities staff in the Philippines?
But for those with their eyes open, there are huge opportunities in areas like renewable energy9 and energy distribution. According to the latest Wood Mackenzie U.S. Energy Storage Monitor, the US energy storage market has seen a 232% increase from Q1 2018, and a 6% jump from Q4 201810. And the global energy supply services segment as a service market is expected to grow at a rate of 10.8%11 from 2019 to 2024 (CAGR) to USD$86.9 billion.
Without doubt, highly specialized knowledge is required to successfully navigate these complex challenges and arrive at a point where you're able to take advantage of the opportunities. And you'll need to be extremely lean and efficient to offer emerging delivery models demanded by consumers (such as subscription services), as well as cleaner, cheaper and more reliable energy.
Some of that can be achieved by offshoring certain aspects of your business, such as finance, IT and data management. But outsourcing utilities roles or working with a utilities BPO isn't just about the obvious cost benefit. It can actually enhance your capacity to provide omnichannel customer experiences such as live chat, 24/7 phone answering, sales and service, and it can also expand your online knowledge base.
That's strategically important as consumers – both commercial and household – take advantage of increased market competition and technological capacity to demand more control over their consumption and expenditure.
Why is the utilities industry suited to offshoring?
Fortunately for utilities businesses, it's an industry that's particularly well suited to offshoring, because:
The expertise and infrastructure required to perform your business processes and specialized roles in customer service, IT, etc. already exists offshore, meaning that set-up costs are minimal, the quality of the work is high, and there's widespread cultural acceptance of the practice among consumers generally.
Much of the work in the utilities industry is performed using cloud-based software, which is available via any browser, so the team's physical location is irrelevant.
A lot of the work can be done at any time – not just in business hours. In fact, having access to staff outside of traditional office hours is a must for certain teams. And a good provider will give you access to people who can work any hours you choose.
---

Frequently offshored utilities roles
Some of the more frequently offshored utilities roles include:
Reference:
1 Guardian News & Media Limited. Millions could pay more for energy under price cap tweak. 7 Jun. 2019
2 Bloomberg Law. Indigenous Pipeline Opponents Seek Court OK for Blockade Protest. 12 Jun. 2019
3 Guardian News & Media Limited. 'Big stick' energy bill: Coalition MP wants economy-wide power to break up big companies. 10 Jun. 2019
4 The Wall Street Journal. 2019 Power and Utilities Industry Outlook. 14 Mar. 2019
5 Industry Dive. 2019 Power Sector Outlook: Top trends to watch. 15 Jan. 2019
6 Industry Dive. 10 trends shaping the electric power sector in 2019. 2 Jan. 2019
7 Bloomberg. Energy Prices Crash in Europe as Old, New Fuels Vie for Share. 2 May 2021
8 Phys.org. GE lost billions by 'misjudging' renewables: report. 6 Jun. 2019
9 Forbes. U.S. Renewable Power Capacity Surpasses Coal For The First Time. 10 Jun. 2019
10 Industry Dive. US energy storage market sees 232% year-on-year growth. 5 Jun. 2019
11 Insider Inc. and finanzen.net GmbH (Imprint). The global energy as a service market is projected to grow at a CAGR of 10.8% from 2019 to 2024. 11 Jun. 2019
Sample utilities employee profiles
At MicroSourcing, we have more than 350 specialists servicing clients in the utilities industry in our candidate database, and access to more than an additional 800 across the Philippines. Here are a few examples of real candidate profiles:
SKILLS
Retention strategies knowledge
Customer service background
Understanding of sales retention
Capable of quickly adapting to changing environments
Flexible, committed and highly energetic individual with excellent communication skills
RECENT ROLES
Process Associate
Customer Service Representative
Telephone Operator and Secretary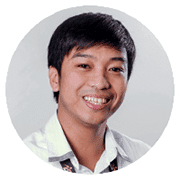 SKILLS
Well-versed in various computer applications
Process recovery on claims
Adherence to state and federal compliance policies, reimbursement policies and contract compliance
Inbound and outbound calls
RECENT ROLES
Utility Coordinator/Property Manager
Senior Recovery Resolution Analyst
Customer Service Representative
Interested in recruiting team(s) in the Philippines?
Since our inception in 2006, MicroSourcing has become one of the biggest providers of offshoring solutions in the Philippines. We can help you build a dedicated team in the Philippines, regardless of the roles and level of specialization you require. MicroSourcing is backed by our parent company, Probe CX, one of Australia's fastest-growing offshoring solution and customer engagement firms. So, it's safe to say we're experts in outsourcing to the Philippines.
Call +1 888-731-0023 today or send us an email to discuss your company's offshoring needs.