Medical billing specialists are responsible for collecting, calculating and handling payments for medical services, products and procedures. They ensure that patients and clients are billed accurately and quickly as well as making sure that patient data is kept up-to-date. They handle a variety of tasks from invoice preparation to establishing payment plans for patients. They are medical administration gurus and are relied upon by organizations to resolve any medical billing problems, claims or inaccuracies.
Medical billing specialists are also known as:
The global medical billing outsourcing market was estimated to be worth U.S. $10.2 billion in 2020 and is now expected to grow at a compound annual growth rate (CAGR) of 12.66% from 2021 to 20281. This can be directly attributed to the effects of COVID-19 on the healthcare industry, with new medical codes being introduced by the World Health Organization and the need for businesses to meet new medical billing standards as a result.
What are the benefits of outsourcing medical billing tasks?
Cost savings:

by hiring an offshore medical billing specialist(s) to support your local team with repetitive and time-consuming tasks for a fraction of the price, due to the lower living costs in the Philippines, you can save up to 70% when compared to hiring locally.
Book a Free Consultation
Want a medical billing specialist – or a team of medical billing specialists – in the Philippines?
Increase in output efficiency and quality levels:

sending routine medical billing tasks to an offshore team in the Philippines means your onshore team will have more time to take on higher value, strategic work. Your business will notice a drastic increase in productivity levels across your department.

Business growth and scaling opportunities:

when you send your time-consuming tasks to an offshore medical billing specialist in the Philippines, your local team will have more time to focus on increasing profits and business growth and development opportunities. The additional capacity that your onshore team gets from your offshore team's support means you can grow your business sustainably.

Access to 24/7 client support:

hiring outsourced medical billing specialists means you can have access to 24/7 billing support for your clients. Outsourcing makes it possible to employ these specialists who can answer customer queries and issues outside of normal business hours rather than waiting till the next business day - increasing your customer experience.
What qualifications, skills and experience make a successful medical billing specialist?
Medical billing specialists constantly handle sensitive and confidential medical information. From patient data through to billing codes or invoices, attention to detail is a key trait that medical billing specialists need to portray in order to be successful. One wrong invoice or incorrect patient name for example can lead to significant repercussions for a business. Having the ability to communicate effectively with clients and patients is paramount to ensure information processed is accurate and queries are addressed quickly and efficiently.
A general understanding of medical terminology is also highly desirable as well as knowledge surrounding relevant insurance providers. Problem solving skills to handle discrepancies and medical billing software knowledge are also favorable.
In terms of qualifications and education, a degree or certificate in business, health care administration or accounting is desirable but not necessary. The requirements of being a medical billing specialist can be taught on the job, however, some organizations do prefer billers to be certified; this can be obtained through various programs and certifications online.
Medical billing specialist roles can be categorized by years of working experience:
Entry-level or junior: less than 2 years of medical billing experience, either supervised or unsupervised. Tasks completed could include inputting patient data, drafting invoices, first-point-of-contact for queries or problems regarding billing issues.
Intermediate: 2-4 years of medical billing experience. Tasks completed could include reviewing bills for accuracy, following up on unpaid claims, checking in with insurance companies regarding claim queries and the escalation point for client billing issues.
Senior: 4+ years of experience in medical billing. Tasks completed could include ensuring coding regulations, procedures and processes are up-to-date and followed, monitoring junior billers, updating cash spreadsheets or collection reports, and reporting billing KPIs to relevant management.
What tools and systems do medical billing specialists need to be successful in their roles?
Medical billing specialists rely on medical billing software. Examples of medical billing software commonly used include: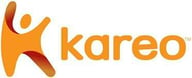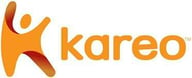 Tips for employing Filipino medical billing specialists
Your medical billing specialists must know your business's systems and software to provide the best level of support for your business and clients.
It's key to communicate effectively and efficiently with your talent acquisition team in the Philippines, making sure to let them know the job requirements, skills and qualifications you require of your ideal medical billing specialist(s). This will help the team to source the right candidates, streamline the recruitment process and ultimately, assist in finding the best fit candidates for your needs.
You can recruit as many medical billing specialists as required from project to project and can even hire senior medical billing specialists in the Philippines to manage your offshore teams. If/when you

grow your offshore team

to several staff, having one team lead can ensure streamlined communication and project updates are effectively delivered to your onshore team.
References:
1 Medical Billing Outsourcing Market Size, Share & Trends Analysis Report By Component (In-house, Outsourced), By Service (Front End, Middle End, Back End), By End Use, By Region, And Segment Forecasts, 2021 - 2028
Interested in recruiting team(s) in the Philippines?
Since our inception in 2006, MicroSourcing has become one of the biggest providers of offshoring solutions in the Philippines. We can help you build a dedicated team in the Philippines, regardless of the roles and level of specialization you require. MicroSourcing is backed by our parent company, Probe CX, one of Australia's fastest-growing offshoring solution and customer engagement firms. So, it's safe to say we're experts in outsourcing to the Philippines.
Call +1 888-731-0023 today or send us an email to discuss your company's offshoring needs.