With the rapid increase in globalization over the last decade, coupled with tremendous advancements in information technology, businesses are having to work smarter than ever to stay competitive and grow profits.
By partnering with MicroSourcing, you can improve efficiency and service quality, while saving up to 70% on labor and operating costs.
If you get it right, you can bring on the talent you need to move forward, at up to 70% less than you'd pay in the US or Australia. And with no additional up-front investment.
That leaves you free to invest the difference where you can achieve the greatest return—maximizing your core offering through product research, innovation, marketing, increased production, business growth and market expansion.
Spend 70% less on salaries
If you're like most businesses, you already know, without looking, that your biggest expense is labor. So cutting labor costs is the quickest way to positively impact your bottom line.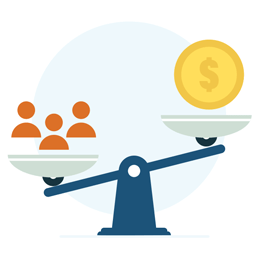 Historically, however, it's been difficult to save on labor without undermining quality and productivity. Right up until just a few years ago, there wasn't a lot you could do to increase profits, outside of better management, productivity and tools, and you've probably already optimized these operational aspects of your business. So additional cost efficiencies are now hard to find.
Fortunately, offshoring has opened up an exciting new opportunity for you to significantly lower your labor costs. Because living costs are so much lower in the Philippines, salaries are too. In fact, you'll pay up to 70% less than you'd have to pay at home – for the same talent. So you could potentially employ three times as many staff, or multiple specialists instead of just one generalist.
---
Grow without CAPEX
All growing businesses struggle to grow fast, because growth is always restricted by limited financial means. You end up being forced to make tough choices: do we expand the office or spend more on advertising?
With MicroSourcing, you don't have to make all the big, up-front investments that are typically associated with rapid growth. Everything's part of your fixed monthly fee – office space, infrastructure, recruitment fees, the lot. So growth is essentially an OPEX item, rather than a CAPEX item. This means you can avoid the tough choices altogether.
---
Indirect cost savings
If you employ locally, what happens when you grow faster than expected, and you need to move to a bigger office? The investment you made in your previous office fit-outs goes to waste and the move to your new office causes your business to grind to a halt.
Or what if you need to downscale? It's near impossible to reduce the term or scope of your office lease. And even if you could, what do you do with all your extra computers and other IT infrastructure?
With MicroSourcing, you don't have to worry about any of this. If your offshore team needs a bigger office, we handle it. No wasted fit-out costs, no downtime. And if you need to downscale, we handle that too – with none of the inefficiencies and sunk costs.
Either way, you simply continue paying a monthly fee, on a per seat basis.
---
The strongest offshoring provider in the Philippines
Founded in 2006, MicroSourcing pioneered offshoring in the Philippines, and we're still the largest and most experienced provider in the region. We have more than 200 active clients and 4,200+ employees, and we operate within purpose-built, class-A facilities that are strategically located for access to Manila's most talented people. We're backed by our Australian parent company Probe and we're ISO certified.
Case Study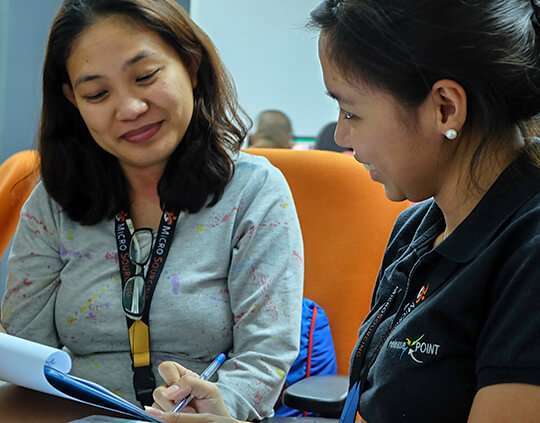 Industry: Medical record retrieval services
Business need: Reduce cost of service
Offshore solution:
300 people

Recruitment, IT, office space, tech support

Performance measurement, coaching, training and workforce management
Results:
40% reduction in cost of service

Significantly increased production capacity means they can support larger clients

90% employee engagement score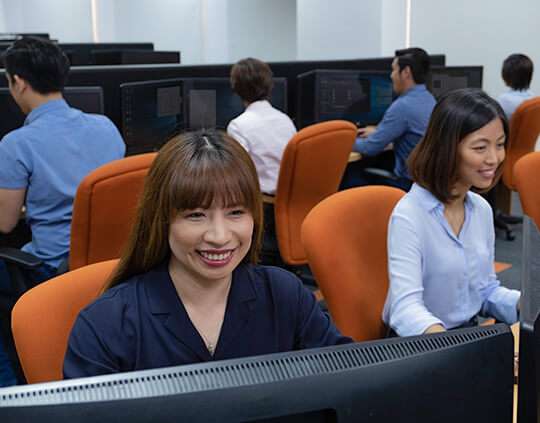 "MicroSourcing has literally opened up a world of opportunities for our company. We have been able to reduce our cost of service and greatly improve our competitive positioning. We now also have the ability to scale much quicker than we ever could which changes the amount of business we can go after. MicroSourcing had been a great partner to us, making every step of the way easy and highly effective. It's been terrific."
Derrick Halvey
Vice President, Operations
How much could you save by offshoring?
Contact us to chat about the next steps. We're always happy to answer questions and we'd be pleased to recommend a solution that will reduce costs for your business. If you'd like to learn more about offshoring, sign-up to our free Offshoring Certification Course so you can start creating your offshoring strategy.