Looking into customer support outsourcing? You're in the right place. Your customer service team is responsible for one of the most important roles in your business – the first impression. In fact, those first few moments of a customer's call can make or break the entire relationship. That's why you need the right people for the job, whether you hire onshore or you outsource your customer service.
Filipinos naturally excel at customer service. Not a surprise, really, considering their cultural heritage of hospitality, kindness, and respect makes them empathetic and courteous workers. Likewise, their fluent English skills make them a great fit for any English-speaking business.
As a result of this combination of traits, the customer service industry is booming in the Philippines, with over 500,000 people currently employed in customer service roles in business process outsourcing (BPO).
For you, this means there's an abundance of well trained and experienced customer service candidates ready to join your business. You can take your pick of the bunch.
Book a Free Consultation
Want a customer service representative – or team of representatives – in the Philippines?
The candidate pool of customer service representatives (CSRs) has been exposed to a wide variety of businesses including:
Telecommunications

Financial Services (Banking, Insurance, Investments)

Healthcare

E-commerce and Online Retail

Retail

Travel & Hospitality

Food Industry

Construction & Engineering

Education

Professional Services


No matter which industry you're in, there are plenty of candidates with relevant experience, who can hit the ground running.
With training in your business-specific processes, a customer service representative can resolve most, if not all, of your customer's needs in one call. And that makes for happy customers. What's more, customer service channels also involve chat and email nowadays, and there are CSRs who are specifically trained to handle those types of interactions.
No matter what customer service solutions your business needs, there are CSRs in the Philippines who have the right skills.
Customer service qualifications and experience
CSRs don't tend to come from a particular school or course; their education backgrounds vary from short courses to university degrees. In fact, customer service roles are the first job for about 340,000 tertiary graduates each year (and many find they love it so much that they make their careers in the customer service industry).

In the local market, customer service roles are broadly categorized by years of working experience:

Junior: less than 2 years of customer service experience.
Intermediate: 2-4 years of relevant customer service experience.
Senior: 4+ years of customer service experience.
Customer service tools
The most valuable tool in CSR roles is the customer relationship management software, or CRM. Candidates are likely to have experience in using several of the common CRMs. Even if your preferred candidate hasn't used your specific CRM system, their skills are transferable and they're fast learners.
When they start in a new role, CSRs expect brief tool and product training to get up to speed on your business processes. This may take 1 to 4 weeks, depending on the number of tools, complexity of the product/service and range of customer transactions involved.
Save up to 70% on labor and occupancy costs
Because living costs are so low in the Philippines, labor and occupancy costs are low too. We can employ and accommodate fully qualified, very experienced customer service representatives for your team in the Philippines for up to 70% less than you'd pay in your local employment market. That's why it makes good business sense to outsource customer service.
Tips for employing Filipino customer service representatives
Customer support outsourcing is a relatively quick process, although it takes a minimum of 4 weeks to hire CSRs in the Philippines.
A CSR can become a complex profile if you need a candidate with specific experience or industry knowledge.
Another factor to consider is whether the candidate will focus on one medium of interaction, or if they need experience in all areas of voice, text chat and email support.
An experienced CSR can adapt quickly to the customer service processes of any business, even if their work history is from another industry. But obviously the better you train them, the better performance you can expect from your CSRs.
A group of CSRs report to a Team Leader. Team leaders are usually promoted from within the ranks (from senior CSRs) as they progress in their careers.
It's important to establish key performance metrics (KPMs) at the onset when you outsource customer service. With established metrics, both you and the candidates know how they're performing and you can address areas for improvement. What's more, bonus incentives are a good way to reward exceptional performance, keep employees happy and minimize staff turnover.
Sample customer service representative profiles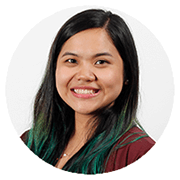 SKILLS
Computer literate
Self-starter with a "can do" attitude
Excellent written and verbal communication skills
---
RECENT ROLES
CSR / Subject Matter Expert
Technical Support Representative
Admin Coordinator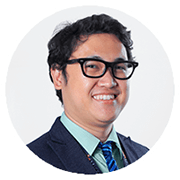 SKILLS
Retention strategies knowledge
Customer service background
Understanding of sales retention
Computer literate
Creative problem solver
Customer-oriented
Active listening skills
Positive and friendly
Fluent in English
---
RECENT ROLES
Customer Service Representative
Technical Support Representative
Customer Retention Specialist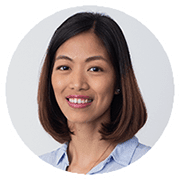 SKILLS
Ability to work in a fast-paced intense environment smoothly
Ability to elicit confidence and build rapport
Skilled at interacting with customers of all socioeconomic background
Excellent verbal and written communication skills
Hard worker, quick learner, responsible, efficient and work well under pressure
---
RECENT ROLES
Customer Service Representative
Handling Concierge & Tech Support
Product Specific Trainer
Ready to build your team?
Since our inception in 2006, MicroSourcing has become one of the biggest providers of offshoring solutions in the Philippines. With over 4,000 employees, 6 delivery centers and close to 200 clients, we can help you build a dedicated team of outsourced customer service representatives in the Philippines, regardless of the roles and level of specialization you require. We have more than 38,000 customer service representatives in our candidate database, and we've employed more than 2,900 customer service representatives for our clients since 2006.
Work with the customer support outsourcing experts. Call +1 888-731-0023 today or send us an email to discuss your company's call center needs. You'll have your offshore customer service representative(s) up and running in as little as 4 weeks.

ISO/IEC 27001:2013
ISO 9001:2015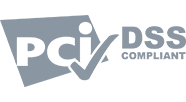 HIPAA & PCI DSS compliant