Medical transcriptionists are responsible for converting voice recordings of healthcare workers or physicians to a written format or report. They also interpret medical abbreviations or terminology from these recordings for relevant medical documents such as patient medical histories or discharge summaries. They can also review, edit and modify reports generated by speech recognition technology software to ensure accuracy. Medical transcriptionists are also known as healthcare documentation specialists.
The global medical transcription services market is estimated to reach U.S. $98.6 billion by 2027, growing at a compound annual growth rate (CAGR) of 6.1%1. This is largely driven by the effects of the global pandemic and automation in recording patient data.
A common challenge for businesses in any industry, including healthcare, is sourcing quality employees. The same can be said for hiring quality medical transcriptionists. A solution; outsourcing.
A large number of medical transcriptionist tasks can be completed online, which makes them well-suited to being performed in an offshore environment. As long as your business is offshore ready, outsourcing medical transcriptionists to the Philippines is simple and cost-effective.
What are the benefits of outsourcing medical transcriptionist tasks?
Book a Free Consultation
Want a medical transcriptionist – or a team of medical transcriptionists – in the Philippines?
Cost savings:

by hiring an offshore medical transcriptionist(s) to support your local team with repetitive and time-consuming tasks for a fraction of the price, due to the lower living costs in the Philippines, you can save up to 70% when compared to hiring locally.

Increase in output efficiency and quality levels:

sending routine medical transcription tasks to an offshore team in the Philippines means your onshore team will have more time to take on higher value, strategic work. Your business will notice a drastic increase in productivity levels across your department.

Business growth and scaling opportunities:

when you send your time-consuming tasks to an offshore medical transcriptionist in the Philippines, your local team will have more time to focus on increasing profits and business growth and development opportunities. The additional capacity that your onshore team gets from your offshore team's support means you can grow your business sustainably.
What qualifications, skills and experience make a successful medical transcriptionist?
A typical day in the life of a medical transcriptionist involves listening to countless voice recordings, back to back. There can be no room for error when transcribing sensitive, medical information. One mistake, and patient data can be misplaced, incorrectly recorded or documented. The financial and medical repercussions of this can be significant, so attention to detail and active listening skills are a must. Typing proficiency is also a key trait matched with the ability to multitask. Medical transcriptionists are listening to voice recordings while having to type and record information at the same time. Proofreading and grammar skills are also important when reviewing recently transcribed documents before submitting them as final reports.
In terms of qualifications and education, a degree or certificate in health care administration or even anatomy is desirable but not necessary. The requirements of the role come down to more of the soft skills and computer literacy of each medical transcriptionist.
Medical transcriptionist roles can be categorized by years of working experience:
Entry-level or junior: less than 2 years of medical transcription experience, either supervised or unsupervised. Tasks completed could include transcribing recordings, organizing documents and learning medical terminology.
Intermediate: 2-4 years of medical transcription experience. Tasks completed could include reviewing junior transcriptionist reports, editing speech recognition software documents and translating medical jargon or abbreviations into long-form.
Senior: 4+ years of experience in medical transcription. Tasks completed could include training junior transcriptionists, following up with healthcare providers or physicians to ensure accuracy of reports and performing quality assurance or improvement audits.
What tools and systems do medical transcriptionists need to be successful in their roles?
Medical transcriptionists rely on software specifically designed for medical transcription. Examples include: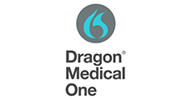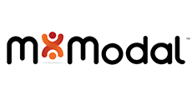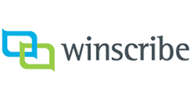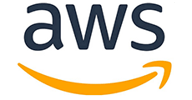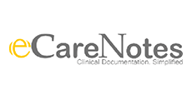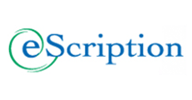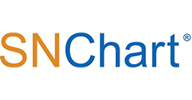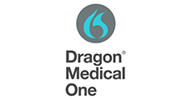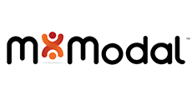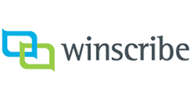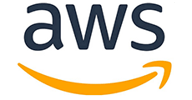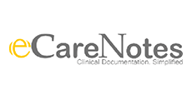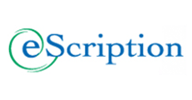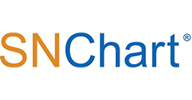 Tips for employing Filipino medical transcriptionists
Your medical transcriptionists must know your business's systems and software to provide the best level of support for your business and clients.
It's key to communicate effectively and efficiently with your talent acquisition team in the Philippines, making sure to let them know the job requirements, skills and qualifications you require of your ideal medical billing specialist(s). This will help the team to source the right candidates, streamline the recruitment process and ultimately, assist in finding the best fit candidates for your needs.
You can recruit as many medical transcriptionists as required from project to project and can even hire senior medical transcriptionists in the Philippines to manage your offshore teams. If/when you grow your offshore team to several staff, having one team lead can ensure streamlined communication and project updates are effectively delivered to your onshore team.
Reference:
1. Global Medical Transcription Services Market $98.6 Billion by 2027
Sample medical transcriptionist profiles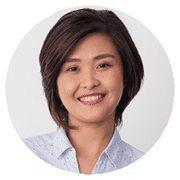 SKILLS
Transcribing recordings and organizing documents
Familiar with medical terminology
Reviewing junior transcriptionist reports
Editing speech recognition software documents
Translating medical jargon or abbreviations into long-form
RECENT ROLES
Medical Transcriptionist - Senior
Medical Coder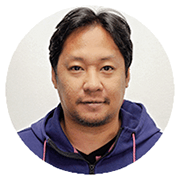 SKILLS
Training junior transcriptionists
Following up with healthcare providers or physicians to ensure accuracy of reports
Performing quality assurance audits
Familiar with medical terminology
Proofreading and grammar skills
RECENT ROLES
Senior Medical Transcriptionist
Medical Receptionist
Interested in recruiting team(s) in the Philippines?
Since our inception in 2006, MicroSourcing has become one of the biggest providers of offshoring solutions in the Philippines. We can help you build a dedicated team in the Philippines, regardless of the roles and level of specialization you require. MicroSourcing is backed by our parent company, Probe CX, one of Australia's fastest-growing offshoring solution and customer engagement firms. So, it's safe to say we're experts in outsourcing to the Philippines.
Call +1 888-731-0023 today or send us an email to discuss your company's offshoring needs.