Looking into outsourcing web development in the Philippines? You're in the right place. You can find talented individuals or build an entire team of developers to support your marketing and product development. But before you hire, here's what you need to know about web developers in the Philippines…
Your website is the public face of your business, and it's your 24/7 salesperson, so it needs to be rock solid. While a well-built website may look simple to untrained people, building a website when you have little or no web developing skills can be a very painful experience.
Whether you're looking to build a brand new website, or improve and maintain your existing site, having your own dedicated web developer means your business has full control over your online presence.
There are 3 kinds of web developer specializations:
Front-end: Specializes in visuals and behavior that run in the user's browser.
Back-end: Works on the database and server-side aspects of the site.
Full-stack: Deal with both front-end and back-end.
In the 2014 IBPAP report, there were close to 75,000 workers in the information technology segment of the BPO industry; this segment comprises web developers, software developers, game developers, mobile application developers, and other roles involved in software and website development.
This number has grown a great deal in the last 4 years and the demand for talented web developers outside the BPO industry has also increased.
Web developer qualifications and experience
Local web developers in the Philippines are broadly categorized by years of experience, whether front-end, back-end or full-stack:
Junior: Less than 1 year of web development experience
Intermediate: 1-3 years of web development experience
Senior: 3+ years of web development experience
Web developer tools
Any web developer would know the following basics: HTML, CSS, scripting and one or more programming languages such as PHP, .Net, c#.Net, etc. While there are many available software programs for web development, these basic skills are necessary to utilize them.
Some website builders enable construction of websites without manual code editing. The commonly used programs are:










Though not as common, more and more website builders are using open-source tools such as Node.js, AngularJS, Bootstrap and jQuery.
Testing and debugging code is also part of the process of web development. Tools for such depends on the browser being used (Chrome, Internet Explorer, Safari, etc) as each would have their own set of development tools.
Save up to 70% on labor and occupancy costs
Because living costs are so low in the Philippines, labor and occupancy costs are low too. We can employ and accommodate fully qualified, very experienced web developers in the Philippines to grow your team for up to 70% less than you'd pay in your local employment market. It's why outsourcing web development to the Philippines just makes good business sense.
Tips for employing Filipino web developers
It takes 7-10 weeks to hire a web developer in the Philippines.
If you require a less common programming language or very particular tool expertise, you can expect a higher variance in salary and turnaround time to hire.
Full-stack developers are emerging profiles in the market, as the older generation of web developers who were either front-end or back-end are starting to learn and specialize in both.
Team leaders and managers are expected to be experienced in web/software development project management methodologies such as Scrum, Agile, Kanban, Waterfall, XP and more.
Senior developers tend to have worked with older technologies and are less hands-on, since they would have some form of supervising duties already.
If you're looking for someone with knowledge of a relatively new technology in web development, consider junior to intermediate developers (they are also the hungrier ones in terms of learning and enhancing their skills).
When you outsource web development to the Philippines, you can expect candidates who are average English speakers, and they do not have the same proficiency as the usual customer service or call center agents who are directly interacting with customers.
Top 5 universities for web developers
Based on the report from the Commission on Higher Education (CHED), there were 73,646 IT graduates last 2017.
Most of the web developers we've hired have come from the following schools: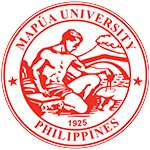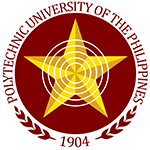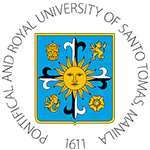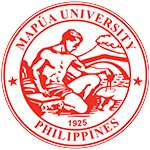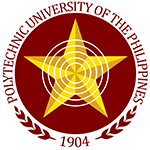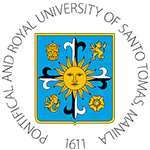 However, not all web developers in the Philippines are IT graduates. Many have attended a certification course or completed a self-serve online tutorial. There are many training schools for website development and design. Indeed, one of the Philippines' training bureaus, TESDA, now offers free education and training on website development and game development.
Sample web developer profiles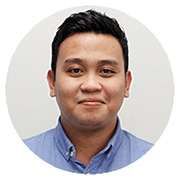 SKILLS
HTML
CSS and SASS
PHP
MySQL AND Microsoft SQL
JavaScript
jQuery
Basic SEO
---
RECENT ROLES
WordPress Developer
Medical Transcriptionist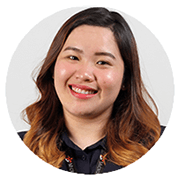 SKILLS
PHP And MySQL, JavaScript, Java, HTML, CSS, C#.NET, Arduino Programming
Quality assurance testing
---
RECENT ROLES
Java Programmer
Software Test Engineer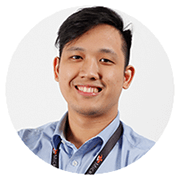 SKILLS
Web Scripting: AngularJS, JQuery, JS,
Web Designs: JSP, Grails, JSTL, HTML5, CSS,
PL: Java, Groovy & Grails,
ORM: Hibernate, MyBatis, Cayenne, Framework: Spring, Struts2, Servlet,
DB: IBM DB2, Oracle, PostgreSQL, MySQL, VFP
---
RECENT ROLES
Java Developer
Junior Programmer
Want a web developer – or team of developers – in the Philippines?
Since our inception in 2006, MicroSourcing has become one of the biggest providers of offshoring solutions in the Philippines. With over 4,000 employees, 6 delivery centers and close to 200 clients, we can help you build a dedicated team in the Philippines, regardless of the roles and level of specialization you require. We have more than 2,100 web developers in our candidate database, and we've employed close to 90 web developers in the Philippines for our clients since 2011.
Ready to outsource your web development to the Philippines or got questions about the process? Call us today on +1 888-731-0023 or send us an email to discuss your company's web development needs. You'll have your offshore web developer(s) up and running in as little as 7 weeks.

ISO/IEC 27001:2013
ISO 9001:2015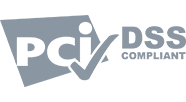 HIPAA & PCI DSS compliant