When you outsource telemarketing, it's important to choose the right culture-fit so your customers have a seamless experience. Here's what you need to know about outsourcing your telemarketing services to the Philippines…
With their friendly culture and excellent English skills, Filipinos are natural telemarketers. So much so, that the call center industry in the Philippines started with outbound sales support and customer service voice call transactions.
These days, the Philippines is famous for being one of the best hubs for offshore call centers across a range of industries.
Industries well suited to telemarketing include:
Financial services, credit cards and insurance

Utilities

Telecommunications and internet service providers

FMCG and wine sales

Charities and fundraising

Marketing research and lead generation.
Book a Free Consultation
Want a telemarketer – or a team of telemarketers – in the Philippines?
Why do outsourced telemarketing services work so well? It's because telemarketing skills are highly transferable. With some basic training about your specific products and services, any experienced telemarketer will hit the ground running because they've already nailed the process of engaging the customer in a sales conversation.
Traditionally, telemarketing has been focused on cold-call sales. But lately, most businesses are choosing to focus their outbound efforts on warm leads instead, because telemarketers have significantly higher conversion rates when they call warm leads (about 30%) compared with cold calls (about 2%). (Warm leads are customers who already know about your business, they're in your target market, and they've probably bought something from you before.)
A 30% conversion rate for telemarketing increases your return on investment, which means more profit. After all, more profit is why you're in business.
Offshore telemarketers will need sales training about your business and your products in order to answer customers' questions about which product option is right for them. A basic script helps, as well as detailed FAQs they can refer to during the calls.
For best results, though, telemarketers should be encouraged to chat naturally with customers and build rapport, rather than strictly following a script. Customers can see through a telemarketer who sticks to a rigid script (whether it's outsourced telemarketing or onshore/in-house), so a telemarketing call with no personal connection is far less likely to succeed.
Just as importantly, you'll need to train your telemarketing team in your country's regulations on telesales and cold-calling to make sure your offshore operations remain compliant.
Telemarketing skills and experience
Good telemarketers have exceptionally fluent English skills. After all, they get a lot of speaking practice every day.
Generally, a university qualification is not necessary to provide good telemarketing services in the Philippines. As long as a candidate has solid English communication skills and a strong aptitude for sales, they can be successful in the role.
Filipino telemarketers have the following experience levels:
Junior: less than 1 year of relevant telemarketing experience.
Intermediate: 1-3 years of relevant telemarketing experience – often in one or two industries.
Senior: 3+ years of relevant telemarketing experience – often in several industries.
Telemarketing tools
The most important tool for telemarketers is your company's customer relationship management (CRM) software. The CRM stores a wealth of data about existing and potential customers, and allows your team to keep a record of every customer interaction. This is especially important when you're outsourcing telemarketing functions – because all the information your team needs (both onshore offshore) is right at their fingertips and always kept up to date.
Since most CRMs are custom-built for each company, don't be concerned if candidates haven't used your specific CRM. They all work in roughly the same way, so your new telemarketers will pick it up in a flash.
Some companies use an outbound dialer to maximize productivity. This is a computer program that dials multiple numbers at once, and connects the telemarketer when one of the numbers picks up.
In the business process outsourcing (BPO) industry, an outbound dialer is normally used to maximize productivity, though this may not be common for non-BPO telemarketers.
Telemarketers expect to undertake training in your company's specific tools and products. Typically this training lasts between 1 and 4 weeks, depending on the number of tools, complexity of the product or service, and the range of transactions involved.
Save up to 70% on labor and occupancy costs
Because living costs are so low in the Philippines, labor and occupancy costs are low too. We can employ and accommodate fully qualified, very experienced telemarketers for your team in the Philippines for up to 70% less than you'd pay in your local employment market. It's why outsourcing telemarketing services to the Philippines just makes good business sense for so many organizations.
Tips for employing Filipino telemarketers
It takes a minimum of 5 weeks to hire a telemarketer in the Philippines.
A telemarketer's sales skills are transferable to any industry, so you don't need to be concerned if your favorite candidate hasn't worked in your particular industry. An experienced telemarketer can adapt quickly to the sales processes of any business. To get excellent results, all you have to do is hire someone based on their personality and great attitude – the important elements that you can't teach – then train them in the specifics of your industry and services. If you allocate time to properly train your telemarketers on the details of your products and services, you can expect excellent results.
If you specifically need a telemarketer who is an expert in your particular field, it can take time to find the right local person, and they may expect a higher salary.
It may also take longer to get started with your telemarketing services in the Philippines if you need telemarketers with experience in several mediums of customer interactions (such as outbound voice, and inbound chat and email). That's because most junior and intermediate telemarketers have experience in one medium.
A group of telemarketers typically report to a team leader. Team leaders are usually promoted internally from the ranks (from amongst the senior telemarketers).
It's important to establish targets and other key performance metrics (KPMs) at the beginning of the appointment. KPMs during the first 60 days of employment should be different from the regular employee KPMs, to allow the employee time to get up to speed.
As in any sales environment, a commission-based incentive system is expected by telemarketers.
Frequently Asked Questions
How long does it take to get an offshore telemarketer or team up and running in the Philippines?
Your outsourced telemarketer can be up and running in as little as five weeks when you outsource through MicroSourcing.From discussing the qualifications desired of your telemarketer(s), to assigning your new team member their very first task, MicroSourcing can help meet your sales demands. Keep in mind, if you require a larger team of telemarketers, then our talent acquisition team may require additional time for the extra recruitment, training and onboarding needed to establish your qualified, offshore team.
What are the costs of outsourcing to the Philippines?
Outsourcing to the Philippines can result in significant cost savings of up to 70%. Here at MicroSourcing, we offer a monthly fee to help reduce overheads and allow you to focus on scaling and growing your business. Included in the monthly fee is infrastructure, recruitment and training, security, staff benefits and management.
What are the qualifications and skills of a great telemarketer?
Successful telemarketer skills include:

Ability to meet sales targets and KPIs
Time management and customer service skills
Self-perseverance and motivation
Ability to remain calm under pressure and stressful situations
Conflict resolution
Excellent communication skills
CRM databases.
A higher education degree or certificate is not necessary as the role is mostly people-based rather than technical. This requires skills developed over time in sales or customer service roles such as dealing with demanding customers and diffusing negative situations.
How can I ensure quality when hiring offshore telemarketers in the Philippines?
MicroSourcing's talent acquisition team works just as an in-house recruitment team would. They screen, interview and test candidates to ensure candidates meet the needs and requirements as illustrated in your role briefs. With over 10 years of experience pioneering a new way of offshoring, MicroSourcing's expertise is backed by being one of the largest and most experienced offshoring providers in the Philippines - so quality is not a concern.
With a dedicated management team on the ground, working one-on-one with your employees in the Philippines, MicroSourcing has 192+ talented staff in operations who keep the communication between your business and your offshore team streamlined. We also have operational departments that help your employees function efficiently and productively.
Sample telemarketer profiles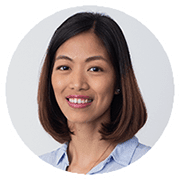 SKILLS
Assisting in resolving customer complaints and disputes
Providing information to customers
Monitoring sales performance
Microsoft Office Suite
AVAYA/CISCO
RECENT ROLES
Telesales Agent
Senior Telemarketer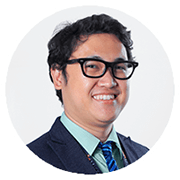 SKILLS
Closing new deals
Keeping a record of calls and relevant details
Updating customer details
Lotus Notes
MS Office
RECENT ROLES
Telemarketer
Senior Telemarketing Specialist
Interested in recruiting team(s) in the Philippines?
Since our inception in 2006, MicroSourcing has become one of the biggest providers of offshoring solutions in the Philippines. We can help you build a dedicated team in the Philippines, regardless of the roles and level of specialization you require. MicroSourcing is backed by our parent company, Probe CX, one of Australia's fastest-growing offshoring solution and customer engagement firms. So, it's safe to say we're experts in outsourcing to the Philippines.
Call +1 888-731-0023 today or send us an email to discuss your company's offshoring needs.