There are approximately 15,000 search engine optimization (SEO) practitioners in the Philippines. And that number grows by around 10% every year.
Businesses tend to start with organic strategies to appear in search (SEO) before getting into SEM, since it involves paid advertising. Some companies expect SEM to be a combination of organic and paid strategies and may look for both skills in one person, but in the Philippines market, this combined role is considered a niche specialty. If your business aims to drive immediate traffic results, outsourced PPC services and SEM is a winning strategy.
Search engine marketing (SEM) specialist experience
An SEM specialist is also referred to as a Pay-Per-Click (PPC) specialist, and this description is quite often used in local job ads. They tend to come from a variety of backgrounds, but have usually undergone specialist, independent SEM training after graduating with a degree from a university (e.g. in English, Computer Science, Communications).
The specialist SEM training courses started between 9 and 10 years ago and were offered by pioneering SEO and SEM practitioners in the Philippines who built schools catering specifically to web development and digital marketing.
Book a Free Consultation
Want an outsourced SEM specialist – or a team of specialists – in the Philippines?
Within these training courses, trainees are deployed to actual SEM projects where they're required to apply their knowledge to real-life search challenges. Naturally, this enhances their skills in the SEM field, so most graduates hit the employment market completely job-ready.
As with Search Engine Optimization (SEO), SEM is an emerging industry in the Philippines, as it is in the rest of the world. As a result, SEM specialists tend to range in experience from a few months up to 9-10 years:
Junior – Junior SEM specialists in the Philippines are typically graduates of certification or diploma courses with up to 11 months of relevant experience.
Intermediate – An SEM specialist in the Philippines with 1-2 years of relevant experience is considered intermediate.
Senior – Senior SEM Specialists in the Philippines have 2+ years of relevant experience.
Search engine optimization (SEO) tools
Google Ads (formerly AdWords)
Google Search Console
Google Data Studio
Google Analytics
Titlecap
Ubersuggest
SEM reporting programs such as SEMrush, Ahrefs or Moz.
Apart from these tools, SEO specialists are expected to have a good understanding of the following web technologies:
HTML
CSS
Javascript (less common than HTML and CSS).
Save up to 70% on labor and occupancy costs
Because living costs are so low in the Philippines, labor and occupancy costs are low too. We can employ and accommodate fully qualified, very experienced SEM specialists for your team in the Philippines for up to 70% less than you'd pay in your local employment market. Outsourcing SEM and PPC services just makes good business sense.
Tips for employing Filipino SEM specialists
It takes 6-8 weeks to recruit SEM specialists in the Philippines.
Local SEM or PPC specialists are experienced in paid advertising campaigns (more so than SEO). Finding both in one person will take time.
Not all SEM specialists are Google Analytics-certified, but most are proficient with a range of SEM methods and tools.
Typically this profile is an individual contributor who can work with minimal supervision.
Even though SEM specialists in Australia may prefer working remotely or from home, in the Philippines, where reliable internet connection, stable power supply, and well-functioning computers still remain challenges for independent workers, working in an office is the better approach.
Sample SEM specialist profiles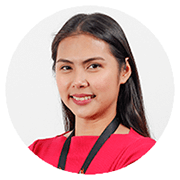 SKILLS
SEO and SEM
PPC and AdWords
Facebook advertising
HTML and CSS
Digital marketing
RECENT ROLES
Adwords/ SEM/ PPC Specialist
SEM Specialist
AdWords Support Specialist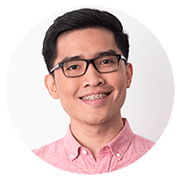 SKILLS
Pay-per-click (PPC) ads
Social media marketing
Yoast for WordPress
SEMRush and Screaming Frog
Google Search Console, Google Analytics and Google AdWords
Ahrefs for SEO
RECENT ROLES
Digital Marketing Associate
Search (SEO & SEM/PPC) Specialist
Run Rate Specialist
Interested in recruiting team(s) in the Philippines?
Since our inception in 2006, MicroSourcing has become one of the biggest providers of offshoring solutions in the Philippines. We can help you build a dedicated team in the Philippines, regardless of the roles and level of specialization you require. MicroSourcing is backed by our parent company, Probe CX, one of Australia's fastest-growing offshoring solution and customer engagement firms. So, it's safe to say we're experts in outsourcing to the Philippines.
Call +1 888-731-0023 today or send us an email to discuss your company's offshoring needs.

ISO/IEC 27001:2013
ISO 9001:2015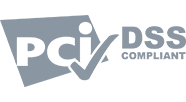 HIPAA & PCI DSS compliant