Thinking about outsourcing quality assurance or QA testing to the Philippines? Here's what you need to know...
A Quality Assurance officer or QA specialist ensures the quality of a product or service. They test and evaluate a product or service based on a given set of parameters, defined by what a client or company considers as 'quality'.
The most valuable trait is that Quality Assurance specialists are excellent analysts and process fanatics. They thrive on data, measuring performance against targets, and making suggestions for improvements, so when something goes wrong they exclaim, "Back to the process!"
Not surprisingly, after a few years monitoring quality in a contact center, the QA specialist has seen just about every type of disgruntled customer, staff error and process breakdown possible. For you, that means they have a wealth of experience to draw on, and they've provided fixes for hundreds of different issues.
In the Philippines, you're spoiled for choice. Because there are so many contact centers and business process outsourcing companies, there are a lot of suitably experienced Quality Assurance specialists ready to help you improve your processes and outcomes. So if you're looking for outsourced QA specialist, you've come to the right place.
Book a Free Consultation
Want a QA tester – or a team of QA testers – in the Philippines?
Quality Assurance specialist skills and experience
A QA specialist, especially in the outsourcing world, is naturally a subject matter expert who knows the product or service inside out. Even if a candidate hasn't worked in your specific field before, the process of evaluating and solving QA issues carries across industries.
Relevant work experience is essential to success as a Quality Assurance officer or specialist, more so than any particular degree. Simply put, the longer they've been in a QA role, the more situations they've seen and resolved.
Quality Assurance roles are evolving in terms of processes, scope of work, and the types of technology being used. QA teams have also expanded to meet the demands of operations within the BPO industry, whose numbers are still growing every year.
Software QA Specialistin the Philippines are relatively rarer, and the ease of recruiting largely depends on the technical expertise required for the role.
There are 3 levels based on tenure for Quality Assurance specialists:
Junior – Has 1-2 years of being a QA specialist but spent a number of years being in the frontline before becoming a QA specialist

Intermediate – Has 2-3 years of experience as a QA specialist

Senior – Has 3+ years of experience as a QA specialist.
Quality Assurance specialist tools
While there are QA tools (applications) available online such as TestRail, most QA tools are internally developed, together with the CRM application developed by the company.
In the field of software QA specialist, the following applications are commonly used: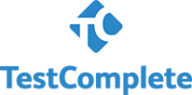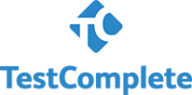 Save up to 70% on labor and occupancy costs
Because living costs are so low in the Philippines, labor and occupancy costs are low, too. We can employ and accommodate fully qualified, very experienced Quality Assurance specialists for your team in the Philippines for up to 70% less than you'd pay in your local employment market. So outsourcing QA specialist to the Philippines just makes good business sense.
Tips for employing Filipino QA specialists
It takes 5-7 weeks to hire a QA officer or QA specialist in the Philippines.
Externally-sourced QA specialist requires more time to find, as typically we have to look for someone within a specific industry and has expertise on a certain product or service.
We recommend our clients open the role to their existing staff since the exposure is already there. It also promotes growth and development within the organization. The training and adjustment for the role will be quicker as well.
Top 5 universities for Quality Assurance specialists
QA specialists do not come from a specific university or course or degree. In the BPO environment, QA specialists are not hired fresh from college since one of the requirements of the role is expertise in the product and service, which can only be gained through having a first-hand experience in daily operations.
Sample QA specialist profiles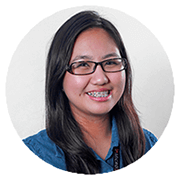 SKILLS
CSAT deep dive analysis
Ensure final products observe the organization's quality standards
Development and implementation of inspection activities
Detail-oriented
Identify training needs and take action to ensure company-wide compliance
RECENT ROLES
Senior Quality Specialist
Regulatory Reporting Analyst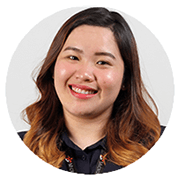 SKILLS
System documentation, analysis and design
Software testing (Hybris Software, PostMan)
Proficient in testing on mobile, public sites, cross-browser (IE, Chrome, Firefox) and back office
Attention to detail and an eye for accuracy
Document quality assurance activities with internal reporting and audits
RECENT ROLES
Senior Quality Assurance
Quality Assurance Analyst
Interested in recruiting team(s) in the Philippines?
Since our inception in 2006, MicroSourcing has become one of the biggest providers of offshoring solutions in the Philippines. We can help you build a dedicated team in the Philippines, regardless of the roles and level of specialization you require. MicroSourcing is backed by our parent company, Probe CX, one of Australia's fastest-growing offshoring solution and customer engagement firms. So, it's safe to say we're experts in outsourcing to the Philippines.
Call +1 888-731-0023 today or send us an email to discuss your company's offshoring needs.