Talent acquisition can be a challenging task for any organization. With the ever-changing job market and the increasing competition for top talent, companies are under increasing pressure to meet their talent acquisition needs while keeping costs down. That's where outsourced talent acquisition specialists come in.
They are experts in identifying and recruiting the best candidates for a company's specific needs. These specialists can help businesses navigate the job market and stay ahead of the curve when it comes to finding the right people for the right roles. By utilizing the services of an outsourced talent acquisition specialist, organizations can be sure they are getting the best candidates for the job, helping them to fill open positions quickly and efficiently.
Organizations of all sizes – from small and mid-sized businesses to global companies – are turning to talent acquisition outsourcing as a resourcing strategy. With technology helping bring in-country teams and their offshore partners closer together than ever, hiring talent acquisition specialists in the Philippines is a popular choice.
What are the benefits of hiring offshore talent acquisition specialists?
Cost savings:

with the cost of living in popular outsourced countries often lower than in Western countries, partnering with a quality outsourcing provider can save businesses up to 70% on employment costs for the same level of talent and output quality.



Increase in output efficiency and quality levels:

outsourcing allows local teams to focus their efforts on more productive and rewarding work. With offshore teams equally committed to their roles, the combination has consistently been shown to improve efficiency, productivity and job satisfaction across an organization.



Business growth and scaling opportunities:

outsourcing providers can help navigate seasonal demands to support sustainable growth. Organizations can find the right people offshore quickly to tackle growing demand without all the usual hassle and expenditure.



24/7 support:

hiring offshore teams can help your organization tap into 24/7 capabilities adding flexibility to get work done faster and offer necessary support round-the-clock.
Book a Free Consultation
Want an outsourced talent acquisition specialist - or a team of outsourced talent acquisition specialists - in the Philippines
How to hire offshore talent acquisition specialists?
To decide which offshore talent acquisition support you need, start by figuring out what level of experience you require. Once identified, you can easily let outsourcing providers know exactly what kind of skills and knowledge you need in an offshore team.
Talent acquisition specialists can be categorized by years of working experience:
Junior: less than 1 year of recruitment experience. Tasks completed could include sourcing and screening candidates, setting up interviews and providing general administrative support.


Intermediate: 1 to 3 years of recruitment experience. Tasks completed could include conducting interviews and supporting staff onboarding programs.


Senior: 3+ years of recruitment experience. Tasks completed could include facilitating recruitment offers and employment term negotiations while providing advice on talent acquisition policies and procedures


Save up to 70% on labor and occupancy costs
Because living costs are so low in the Philippines, labor and occupancy costs are too. We can employ and accommodate fully qualified, very experienced recruitment professionals for your team in the Philippines for up to 70% less than you'd pay in your local employment market. A Filipino talent acquisition team just makes good business sense.
Tips for employing Filipino talent acquisition specialists
You can generally get started with recruitment outsourcing in the Philippines within two months.

It takes six to eight weeks to hire a talent acquisition specialist in the Philippines.

Technical talent acquisition specialists are more challenging to hire because the talent pool is somewhat smaller, and the asking salaries are higher (and candidates are used to hire-based commissions). As a result, they typically take eight to 12 weeks to recruit.

Recruitment professionals shy away from short-term or temp employment set-ups. They prefer long-term, regular employment.

Career progression for recruitment professionals is fast, given the dynamic pace and growth in the business and IT outsourcing industries.
Reference:
1 https://www.hcamag.com/au/news/general/covid-19-hrs-main-challenges-revealed/218600
2 https://go.manpowergroup.com/talent-shortage

Sample recruitment profiles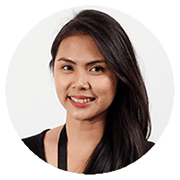 SKILLS
Source applicant pools across a variety of positions
Schedule potential candidates for interview
Administer recruitment examination
Conduct initial interviews
End-to-end recruitment
Benefits administration
Employee engagement
RECENT ROLES
Recruitment Researcher
HR Assistant
Talent Acquisition Officer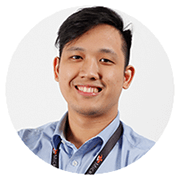 SKILLS
Social media marketing
Talent management software
Handle multiple accounts; specific to technical and non-technical talent segment
Breadth of experience across the US with different cultures, quickly adapting to various environments and hiring needs
Design, maintain and create job advertisement using different graphics media applications
RECENT ROLES
HR Senior Associate
Recruitment Consultant
HR Associate
Interested in recruiting team(s) in the Philippines?
Since our inception in 2006, MicroSourcing has become one of the biggest providers of offshoring solutions in the Philippines. We can help you build a dedicated team in the Philippines, regardless of the roles and level of specialization you require. MicroSourcing is backed by our parent company, Probe CX, one of Australia's fastest-growing offshoring solution and customer engagement firms. So, it's safe to say we're experts in outsourcing to the Philippines.
Call +1 888-731-0023 today or send us an email to discuss your company's offshoring needs.