Got questions about hospitality outsourcing? Find out everything you need to know about adding an offshore team to your hospitality or tourism company.
The global travel industry will be worth US$1.7 trillion by 2023, according to the world's top hospitality training school, EHL.1 "There is an absolute wall of money looking at the hotel sector at the moment," Keith Lindsay, Managing Director EMEA with CBRE Hotels, said at the start of 2018.
Things are looking very good for the industry as a whole. Deloitte describes2 a "historic burst" in demand for travel services across the sector and a "remarkable decade for travel tech."
At the center of it all? Your employees. The travel industry employs roughly 1 in 10 people globally.3 And as demand grows, it's getting harder to find staff, and – once you do – to retain them. You have to attract quality applicants to your business and then motivate them to stay by providing training and competitive conditions.
These people are, after all, the frontline of your business. They're providing the service that the traveler sees and writes reviews about. You must focus a commensurate amount of resources on this part of your business, because it's at the heart of your operation.
Book a Free Consultation
Want a hospitality and tourism specialist - or a team of specialists - in the Philippines?
But what of all the other roles, behind the scenes? You can't fall behind your competition when it comes to maintaining a presence in the digital space, or your frontline staff won't get the chance to serve anybody. And then there are all the other back office operations that are still necessary to keep the wheels turning in any business.
How can you afford to invest more in the former and still maintain the rest? The answer is outsourcing. Tourism and hospitality companies need to look to offshore staffing solutions if they want to provide exceptional services and increase their marketing visibility.
"At the end of the day, we do outsource a lot of stuff in the hotel business,"4 Thomas Morone from strategic advisers Warnick + Company told Hotel News Now. "Payroll is the largest cost center for almost all functions within the hospitality industry, so any opportunity to outsource functions that can be performed off-property to lower-salary areas of the country, or world, is attractive."
Why tourism and hospitality outsourcing?
In the travel business, you have to be good at many things. As with any industry, though, there are components that aren't necessarily core strengths, and as the world changes, the number and complexity of those elements is increasing.
This is precisely where offshoring comes in.
Offshoring gives you access to existing expertise in those areas – many already being undertaken for other industries – at a reduced cost, allowing you to focus on your core business. There are many such roles in the hospitality and tourism industry, including IT, reservations, loyalty program management, accounts, supplies purchase – the list is long.
Many of these roles don't have to be performed in real time. In fact, for some (like reservations) you require round-the-clock availability.
Most of the actual work is done via the cloud. Systems can be accessed via any terminal, in any location, with the appropriate security safeguards. So it's simple for hospitality and tourism outsourcing specialists to step in and do the work.
Frequently outsourced hospitality and tourism roles
Some of the more frequently outsourced tourism and hospitality roles include:
Reservations Agent (usually specialize in booking either air, hotel or car)
Travel Advisor/ Agent (handles all type of reservations and create vacation packages)
Air Fulfillment Specialist (Back Office Ticketing)
Specialized Customer Care for VIP, frequent flyer and other similar loyalty membership program
General Customer Service (post-sales, account inquiries, general feedback)
Data Analyst (inventory, tracking and forecast).
Sample hospitality and tourism employee profiles
At MicroSourcing, we have more than 1,700 hospitality and tourism specialists in our candidate database, and access to more than an additional 3,000 across the Philippines. Here are a few examples of real candidate profiles: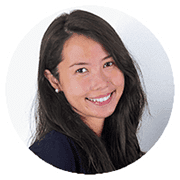 SKILLS
MS Windows / Office/ Excel
System/Account management
Performance metrics
Good Communication skills
Team Player
Reservations/Sales
Customer Satisfaction
Guest Relations/Guest Experience
---
RECENT ROLES
Hotel Reservations Sales Specialist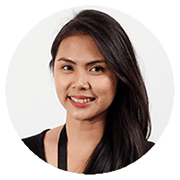 SKILLS
Quality Assurance
Sales Conversion
Staff Motivation
People Management
Customer Focus
Goal-oriented
---
RECENT ROLES
Travel Sales Specialist
Customer Service Representative
Technical Support Representative
SKILLS
Ability to work in a fast-paced intense environment smoothly
Ability to elicit confidence and build rapport
Skilled at interacting with customers of all socioeconomic background
Excellent verbal and written communication skills
Hard worker, quick learner, responsible, efficient and work well under pressure
---
RECENT ROLES
Customer Service Representative
Handling Concierge & Tech Support
Product Specific Trainer
Frequently Asked Questions
How long does it take to get an offshore hospitality and tourism team up and running in the Philippines?
It is completely dependent on what roles you decide to offshore within hospitality and tourism. You could have a team up and running in as little as six to eight weeks.
The best way to ensure an efficient recruitment process for our talent acquisition (TA) team in the Philippines is to ensure that, during consultations, you detail the role requirements, skills and ideal candidate as best you can. This will ensure that our TA team in the Philippines has the necessary information to source the perfect candidate to get your offshore team up and running as soon as possible.
Keep in mind, depending on the size of your required team, our talent acquisition team may require additional time for the extra recruitment, training and onboarding.
How can I ensure quality when hiring an offshore hospitality and tourism team in the Philippines?
MicroSourcing's talent acquisition team works just as an in-house recruitment team would. They screen, interview and test candidates to ensure they meet the needs and requirements as illustrated in your position descriptions. With over 10 years of experience pioneering a new way of offshoring, MicroSourcing's expertise is backed by being one of the largest and most experienced offshoring providers in the Philippines - so quality is not a concern.

With a dedicated management team on the ground, working one-on-one with your staff in the Philippines, MicroSourcing has 192+ talented staff in operations who keep the communication between your business and your offshore team streamlined. We also have operational departments that help your employees function efficiently and productively.
Interested in outsourcing hospitality and tourism staff - or a team of staff - to the Philippines?
Since our inception in 2006, MicroSourcing has become one of the biggest providers of offshoring solutions in the Philippines. With over 4,500 employees, 7 offices and 250 clients, we can help you build a dedicated team in the Philippines, regardless of the roles and level of specialization you require. We have more than 1,700 hospitality & tourism professionals in our candidate database, and we've employed more than 100 hospitality & tourism professionals for our clients since 2006.
Ready to see where tourism outsourcing could take your business? Call +1 888-731-0023 today or send us an email to discuss your company's hospitality & tourism needs. You could have an offshore team set up in the Philippines in as little as 6 weeks.

ISO/IEC 27001:2013
ISO 9001:2015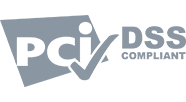 HIPAA & PCI DSS compliant