Do you have questions about outsourcing in the hospitality and tourism industry? Find out everything you need to know about adding an offshore team to your organization.
When it comes to industries that value the role played by people, hospitality and tourism are at the top of the tree. The travel industry alone employs roughly 1 in 10 people globally1, with millions of smiling faces in public supported by back-office staff who help keep the machine running smoothly. Meanwhile, the global hospitality market is tipped to grow to almost $5,300 billion by 20252 as companies emerge from the COVID-19 impacts of social distancing, lockdowns and border restrictions.
As that demand grows, so too does the battle to find and retain staff. Attracting quality applicants and motivating them to stay once trained is essential for success and consumes untold resources. From the customer-facing frontline staff to the behind-the-scenes operators who play an equally crucial role, finding the right people for the right roles at the right price is essential.
Fortunately, outsourcing is providing hospitality and tourism companies with access to bespoke staffing solutions that help reduce costs and improve efficiencies while continuing to deliver exceptional service for tourists, guests and customers.
Book a Free Consultation
Want a hospitality and tourism specialist - or a team of specialists - in the Philippines?
Why is hospitality and tourism outsourcing to the Philippines a good idea?
One of the most exciting facets of the hospitality and tourism industry is the need to be good at many things. That also means there are countless moving pieces and as the world changes, the number and complexity of those elements is increasing. This is precisely where outsourcing shines:
Outsourcing provides access to existing expertise in such areas at a reduced cost, allowing companies to focus on their core business. From IT, reservations and loyalty program management to accounts, inventory management and payroll processing, the list of roles that can be outsourced is long.
Many of these roles do not have to be performed in real time and some such as reservations actually require a 24/7 focus.

Outsourcing to providers in locations such as the Philippines can allow for 24/7 operations to manage these queries.

Most of the actual work is done via the cloud. Systems can be accessed via any terminal, in any location, with the appropriate security safeguards. That makes it simple for hospitality and tourism outsourcing specialists to step in and do the work.
Outsourcing to the Philippines is a one-way ticket to a better hospitality or tourism business.
Sample hospitality and tourism employee profiles
At MicroSourcing, we have more than 1,700 hospitality and tourism specialists in our candidate database, and access to more than an additional 3,000 across the Philippines. Here are a few examples of real candidate profiles: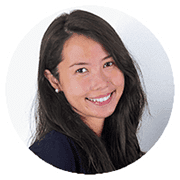 SKILLS
Experienced in handling reservations, sales, guest relations and guest experience
Facilitating the promotion, sales and booking of a company's products and services
Making travel and accommodation reservations
Suggesting itineraries and travel routes based on cost and availability
Managing all aspects of the booking process including deposits and final payments
PREVIOUS ROLES
Hotel Reservations Sales Specialist
Travel Sales Specialist
Customer Service Representative
SKILLS
Travel industry product training
Concierge management and customer support
Ability to work in a fast-paced environment and skilled at interacting with a wide variety of customers
Understands customer's needs and provides them with personalized solutions by suggesting activities and facilities
PREVIOUS ROLES
Customer Service Representative
Handling Concierge & Tech Support
Product Specific Trainer
MicroSourcing clients by industry
At MicroSourcing, we have more than 1,700 hospitality and tourism specialists in our candidate database and access to an additional 3,000 across the Philippines. Frequently outsourced tourism and hospitality roles include Reservations Agents, Travel Advisor/ Agents, Air Fulfillment Specialists (back-office ticketing), General Customer Service, Data Analysts and Specialized Customer Care for VIP, frequent flyers and other loyalty membership programs.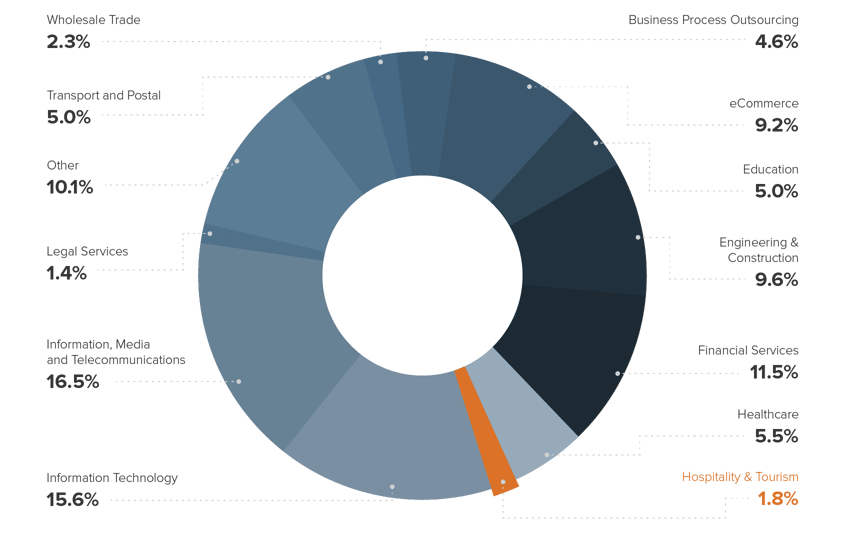 Frequently Asked Questions
How long does it take to get an offshore hospitality and tourism team up and running in the Philippines?
It is completely dependent on what roles you decide to offshore within hospitality and tourism. You could have a team up and running in as little as six to eight weeks.
The best way to ensure an efficient recruitment process for our talent acquisition (TA) team in the Philippines is to ensure that, during consultations, you detail the role requirements, skills and ideal candidate as best you can. This will ensure that our TA team in the Philippines has the necessary information to source the perfect candidate to get your offshore team up and running as soon as possible.
Keep in mind, depending on the size of your required team, our talent acquisition team may require additional time for the extra recruitment, training and onboarding.
How can I ensure quality when hiring an offshore hospitality and tourism team in the Philippines?
MicroSourcing's talent acquisition team works just as an in-house recruitment team would. They screen, interview and test candidates to ensure they meet the needs and requirements as illustrated in your position descriptions. With over 10 years of experience pioneering a new way of offshoring, MicroSourcing's expertise is backed by being one of the largest and most experienced offshoring providers in the Philippines - so quality is not a concern.

With a dedicated management team on the ground, working one-on-one with your staff in the Philippines, MicroSourcing has 192+ talented staff in operations who keep the communication between your business and your offshore team streamlined. We also have operational departments that help your employees function efficiently and productively.
Interested in recruiting team(s) in the Philippines?
Since our inception in 2006, MicroSourcing has become one of the biggest providers of offshoring solutions in the Philippines. We can help you build a dedicated team in the Philippines, regardless of the roles and level of specialization you require. MicroSourcing is backed by our parent company, Probe CX, one of Australia's fastest-growing offshoring solution and customer engagement firms. So, it's safe to say we're experts in outsourcing to the Philippines.
Call +1 888-731-0023 today or send us an email to discuss your company's offshoring needs.

ISO/IEC 27001:2013ISO 9001:2015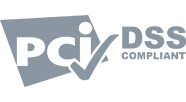 HIPAA & PCI DSS compliant