The global real estate market was valued at $3.69 trillion in 2021 and is expected to grow, between 2022 and 2030, at a compound annual growth rate (CAGR) of 5.2%1. This growth is largely driven by the rebound of the real estate industry post-pandemic. This rebound is attributed to an increase in the residential market for home and personal spaces that cater for remote work and the commercial market's need to introduce hybrid and return-to-work office schemes.
These market changes have real estate organizations restructuring their operations to support a forecasted growth in demand while balancing interest rate rises. The most popular way to support anticipation of business growth is to hire additional employees. But that means increasing employment costs - so how can real estate organizations keep these costs minimal but maintain high levels?
Outsourcing. By hiring offshore employees, you not only can minimise employment costs but also offer the necessary flexibility and support to your onshore employees to focus on nurturing client relationships and creating growth strategies to capitalize on this expanding market.
What are the benefits of real estate outsourcing?
Offshoring can provide several benefits to real estate organizations looking to outsource a variety of business processes or functions. While they can be specific to what the organization wants to achieve by outsourcing, the most common benefits include:
Book a Free Consultation
Interested in recruiting offshore real estate staff in the Philippines?
Reduce costs
Outsourcing with the right provider can take care of costs such as recruitment, human resources, superannuation, payroll tax, IT and overall management supervision, saving you up to 70% on labor and operating costs.
Increase quality and efficiency
Outsourcing allows you to allocate time-consuming and repetitive tasks to an offshore team, allowing your onshore team time to focus on what they do best, increasing output quality and business efficiencies across the board.
Scale fast
Outsourcing can free up resources to be reinvested back into the growth of your organization, increasing the capacity for your team to take on more work and grow.
What are the most frequently outsourced real estate roles and functions?
Real estate is a large industry - meaning that there isn't just a handful of roles that are suited to outsourcing. Your outsourced team is an extension of your business so organizations often hire roles they could source onshore but for a fraction of the price.
Finance, accounting and payroll
Administrative Assistants

Financial Analysts

Tax Advisors
Human resources, recruitment and training
HR Managers

HR or Recruitment Officers

Training Coordinators
Marketing and creative services
Content Marketing Managers

Email Marketers
Administrative and technical support
Customer Service Representatives
Executive Assistants
Live Chat Agent
Personal Assistants
Operations
Lease Consultants
Listing Coordinator
Project Manager
Property Consultant
Strata Management Assistants
Sample real estate employee profiles
At MicroSourcing, we have more than 400 real estate specialists in our candidate database, and access to more than an additional 3,000 real estate outsourcing specialists across the Philippines. Here are a few examples of real candidate profiles: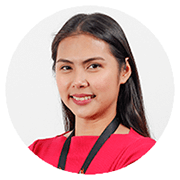 SKILLS
Diary management and arranging appointments
Monitor deadlines and provide notices to appropriate parties when necessary
Computer literate (MS Office, Visio, Outlook)
Personable and approachable
RECENT ROLES
Facilities and Real Estate Coordinator Lead
Administrative Assistant
Building Administrator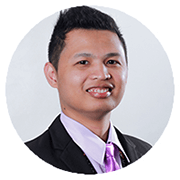 SKILLS
Experience in providing customer support in busy call center environments
Customer relations
Loan packaging, structuring and restructuring
Quality assurance
RECENT ROLES
Customer Representative
Clearance Officer
Interested in recruiting team(s) in the Philippines?
Since our inception in 2006, MicroSourcing has become one of the biggest providers of offshoring solutions in the Philippines. We can help you build a dedicated team in the Philippines, regardless of the roles and level of specialization you require. MicroSourcing is backed by our parent company, Probe CX, one of Australia's fastest-growing offshoring solution and customer engagement firms. So, it's safe to say we're experts in outsourcing to the Philippines.
Call +1 888-731-0023 today or send us an email to discuss your company's offshoring needs.

ISO/IEC 27001:2013ISO 9001:2015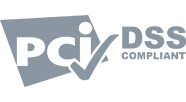 HIPAA & PCI DSS compliant