Improve your SEO capabilities with offshore teams in the Philippines
Is your business struggling to gain visibility and traction online? Our outsourced SEO specialists in the Philippines can help you improve your search engine rankings and drive more organic traffic to your website. Our experienced and dedicated SEO specialists are adept at handling a wide range of tasks, including:
Keyword research and analysis
On-page optimization, including title tags, meta descriptions and content optimization
Off-page optimization, including link-building and social media marketing
Technical SEO, including site speed optimization and mobile optimization
Local SEO, including Google My Business optimization and local citation building
Content strategy development and optimization
Analytics and reporting, including Google Analytics and Google Search Console.
The benefits of hiring outsourced SEO specialists
Reduce costs

Save up to 70% on employment costs. Get top-notch SEO support at a fraction of the price.

Foster business growth

Navigate SEO demands with ease through outsourcing. Support sustainable growth with the right people quickly.

Increase efficiencies

27% of companies outsource to maximize SEO efficiencies. Focus on your core tasks while offshore teams handle the rest.

Access 24/7 global support

Unleash your organization's full potential with 24/7 offshore capabilities. Get added flexibility, faster work and round-the-clock support.
How experienced are our offshore SEO specialists?
Our SEO specialists offer different levels of experience depending on the support you require.

Junior
1-2 years of SEO experience
Conduct basic keyword research and analysis
Optimize basic on-page elements such as title tags, meta descriptions, and header tags
Create basic content optimized for SEO
Assist in monitoring and analyzing website performance using tools such as Google Analytics and Google Search Console.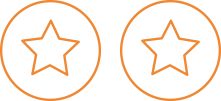 Intermediate
2-4 years of SEO experience
Conduct comprehensive keyword research and analysis
Optimize advanced on-page elements such as schema markup and internal linking
Create comprehensive content optimized for SEO
Conduct link building and outreach efforts
Develop and implement local SEO strategies.

Senior
4+ years of SEO experience
Conduct in-depth technical SEO audits and implement improvements
Develop and implement advanced link building and outreach strategies
Create and implement comprehensive content marketing strategies
Manage and optimize paid search and social media advertising campaigns
Monitor and analyze website performance using advanced analytics tools and platforms
Develop and implement SEO strategies for e-commerce websites.
Industries we've worked in
What tools are our outsourced SEO specialists trained in?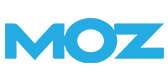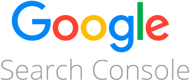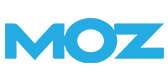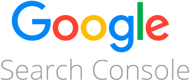 What our clients say
Darren Gunton General Manager of Marketing at Total Tools
"We faced challenges - growing sales exponentially and coping with the growth. Yes I'd definitely recommend offshoring with MicroSourcing. It lowers your costs, gives you access to great staff and empowers you to funnel more resources into SEO and SEM."
Interested in recruiting team(s) in the Philippines?
Since our inception in 2006, MicroSourcing has become one of the biggest providers of offshoring solutions in the Philippines. We can help you build a dedicated team in the Philippines, regardless of the roles and level of specialization you require. MicroSourcing is backed by our parent company, Probe CX, one of Australia's fastest-growing offshoring solution and customer engagement firms. So, it's safe to say we're experts in outsourcing to the Philippines.
Call +1 888-731-0023 today or send us an email to discuss your company's offshoring needs.
What other roles can you outsource to the Philippines?