The global accounting market is expected to reach U.S. $2.02 trillion by 2026 at a compound annual growth rate (CAGR) of 11.1%1. This growth is attributed to organizations rearranging operations due to post-COVID reviews and regulatory reforms in the financial sector heightening the demand for accounting services; specifically tax advisory.
In order to keep up with this growth, organizations need accountants who are skilled and dedicated. These specialist roles can be hard to find and, as a result, often come with higher compensation requirements. How can businesses keep up with this market growth without sacrificing costs? Outsourcing. Many accounting tasks can be completed online, which makes them well-suited to being performed in an offshore environment. As long as your business is offshore ready, outsourcing is simple and cost-effective.
What are the benefits of outsourcing accountants?
Cost savings: with the cost of living in popular outsourced countries often lower than in Western countries, partnering with a quality outsourcing provider can save businesses up to 70% on employment costs for the same level of talent and output quality.


Increase in output efficiency and quality levels: outsourcing allows local teams to focus their efforts on more productive and rewarding work. With offshore teams equally committed to their roles, the combination has consistently been shown to improve efficiency, productivity and job satisfaction across an organization.


Book a Free Consultation
Want an accountant – or a team of accountants – outsourced in the Philippines?
Business growth and scaling opportunities: outsourcing providers can help navigate seasonal demands to support sustainable growth. Organizations can find the right people offshore quickly to tackle growing demand without all the usual hassle and expenditure.


24/7 support: Hiring offshore teams can help your organization tap into 24/7 capabilities adding flexibility to get work done faster and offer necessary support round-the-clock.
How to hire offshore accountants?
To decide which offshore accounting support you need, start by identifying what level of experience you require:
Junior: less than 1 year of accounting experience with a relevant degree. Tasks completed could include journal entries, managing the accounts receivable or accounts payable ledgers and drafting financial statements.


Intermediate: 1-3 years of accounting experience. Tasks completed could include preparing budgeting forecasts, computing tax returns and ensuring timely payments.


Senior: 3+ years of accounting experience. Tasks completed could include training junior accountants, providing financial advisory consultations, providing month-end KPI reports or updates to senior management teams and identifying improvements to accounting processes.
What tools and systems do offshore accountants need?
Offshore accountants typically need experience operating the leading and more popular accounting tools such as: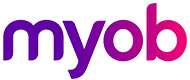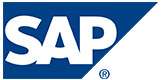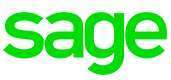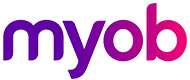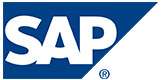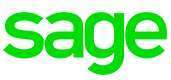 Save up to 70% on labor and occupancy costs
Because living costs are so low in the Philippines, labor and occupancy costs are too. We can employ and accommodate fully qualified, very experienced CPAs for your team in the Philippines for up to 70% less than you'd pay in your local employment market.
Tips for employing Filipino accountants
It typically takes 6-8 weeks to recruit an accountant when outsourcing in the Philippines. The more experience you require, the longer it takes.
Employ the best person for the role, not the cheapest. That may seem like obvious advice, but because talent is so inexpensive in the Philippines, some clients are tempted to seek out the lowest possible salary, in the mistaken belief that this will maximize their margin. The truth is, that just as when you employ at home, it's a balance between cost and return, and cheapest rarely delivers the best ROI. But don't worry; no matter what level of experience you're after, you'll find Filipino candidates who possess it for a fraction of the annual salary of their onshore counterparts. So you have the luxury of choosing very qualified accountants for a price that wouldn't even get you a junior back at home.
If you're after someone with experience in your local tax laws, be prepared to wait a bit longer, and pay a bit more. If you need this specific expertise, you may be better off – at least initially – hiring junior and intermediate accountants in the Philippines and getting a local senior accountant to train them up.
When employing outsourced teams of accountants, most of our clients structure the team as follows: senior team leader, one or more intermediates and one or more juniors. Their senior offshore accountant is typically supported by a senior onshore accountant.
Sample accountant profiles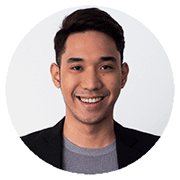 SKILLS
Advanced SAP knowledge and Xero knowledge
End to end bookkeeping skills
Competent in using QuickBooks, MS-DOS/FOXPRO, Envoy V5, SAP, Al-Ameen, Oracle
Tax reporting and inventory processing
Collecting and analyzing data
RECENT ROLES
Intermediate Accountant
General Accounting Operations Associate
Senior Officer – Accounting & Finance
SKILLS
Advanced knowledge in preparing financial reports
Able to perform in-depth financial analysis and generate management, budget and tax reports
Reconciling sub-ledger to general ledger account balances
Assessing internal controls, including risk assessments and reviews of risk areas
RECENT ROLES
Senior Accountant
Senior Billing Staff
Accounting Supervisor (AR PowerUser)
Interested in recruiting team(s) in the Philippines?
Since our inception in 2006, MicroSourcing has become one of the biggest providers of offshoring solutions in the Philippines. We can help you build a dedicated team in the Philippines, regardless of the roles and level of specialization you require. MicroSourcing is backed by our parent company, Probe CX, one of Australia's fastest-growing offshoring solution and customer engagement firms. So, it's safe to say we're experts in outsourcing to the Philippines.
Call +1 888-731-0023 today or send us an email to discuss your company's offshoring needs.