Planning to start accounting outsourcing? The Philippines is an ideal location, whether you're an accounting firm looking to grow your team, or a company with an in-house finance team that needs some additional accounting support.
The Philippines has more than 175,000 Certified Public Accounts (CPAs), and nearly 8,000 more join the workforce every year, after graduating from university and passing their board exams. Plus, in addition to CPAs, the Philippines is home to at least as many non-CPA accountants.
The accountant talent pool is highly-employable as both CPAs and fresh graduates have extensive experience from working with accounting firms. In other words, they are agile, and experienced in what they do.
Accounting experience
All MicroSourcing accountants are university graduates and highly proficient in spoken and written English. Their experience varies as follows:
Book a Free Consultation
Want an accountant – or a team of accountants – outsourced in the Philippines?
Junior – Junior accountants in the Philippines are typically new graduates with a relevant degree and up to 11 months of relevant working experience.
Intermediate – A typical intermediate accountant in the Philippines has 1-3 years of relevant experience.
Senior – Most senior accountants in the Philippines have 3+ years of relevant experience.
All accountants are fully qualified and experienced in:
Accounts receivable and accounts payable

Customer billing

Analysis of financial reports

Reviewing and processing of expenses

Maintaining accounts records, as well as customer and vendor records

Assisting end of month processes
Most intermediate and senior accountants in the Philippines have worked with accounting firms where they're expected to work with clients from a wide range of industries all at once. So they have to be fast learners and hard workers.
You can even employ senior accountants with a specialist understanding of your local taxation laws (e.g. US or Australian tax law).
Filipino accountants stay in their role for an average of 5 years.
Accounting tools
Accountants in the Philippines typically have extensive experience in the leading accounting tools, including: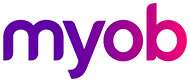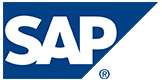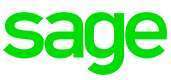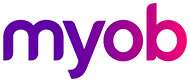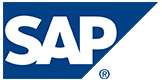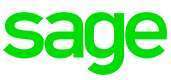 Save up to 70% on labor and occupancy costs
Because living costs are so low in the Philippines, labor and occupancy costs are too. We can employ and accommodate fully qualified, very experienced CPAs for your team in the Philippines for up to 70% less than you'd pay in your local employment market.
Tips for employing Filipino accountants
It typically takes 6-8 weeks to recruit an accountant when outsourcing in the Philippines. The more experience you require, the longer it takes.
Employ the best person for the role, not the cheapest. That may seem like obvious advice, but because talent is so inexpensive in the Philippines, some clients are tempted to seek out the lowest possible salary, in the mistaken belief that this will maximize their margin. The truth is, that just as when you employ at home, it's a balance between cost and return, and cheapest rarely delivers the best ROI. But don't worry; no matter what level of experience you're after, you'll find Filipino candidates who possess it for a fraction of the annual salary of their onshore counterparts. So you have the luxury of choosing very qualified accountants for a price that wouldn't even get you a junior back at home.
If you're after someone with experience in your local tax laws, be prepared to wait a bit longer, and pay a bit more. If you need this specific expertise, you may be better off – at least initially – hiring junior and intermediate accountants in the Philippines and getting a local senior accountant to train them up.
When employing outsourced teams of accountants, most of our clients structure the team as follows: senior team leader, one or more intermediates and one or more juniors. Their senior offshore accountant is typically supported by a senior onshore accountant.
Sample accountant profiles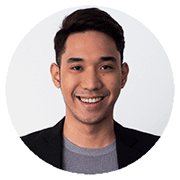 SKILLS
Advanced SAP knowledge and Xero knowledge
Advanced End to end bookkeeping skills
Advanced technical skills
With knowledge on Taxation of Philippines and Australia
---
RECENT ROLES
Intermediate Accountant
General Accounting Operations Associate
Finance Analyst 1
SKILLS
Advanced knowledge in preparing Financial Reports: Statement of Financial Position, Statement of Comprehensive
Income, Statement of Cash Flow, Financial Analysis, Management Reports, Budget Reports and Tax Reports.
Competent in using QuickBooks, MS-DOS/FOXPRO, Envoy V5, SAP, Al-Ameen, Oracle
EBS (12.0.4) and Xero Certified.
Proficient skills in using MS Office Applications like Word, Excel, PowerPoint, and Outlook.
---
RECENT ROLES
Senior Officer – Accounting & Finance
CFO Assistant / Accounting Supervisor
Accounting Supervisor (AR PowerUser)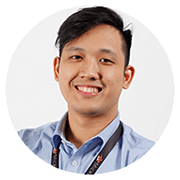 SKILLS
Knowledge in Microsoft Word, PowerPoint, Microsoft Excel
Familiarity in internet application
Familiarity in SAP application
WDS Compass Contract Application
JD Edwards
AP Workflow
Online Document Management (ODM)
---
RECENT ROLES
Senior Accountant
Senior Billing Staff
Want an accountant - or a team of accountants - in the Philippines?
Since our inception in 2006, MicroSourcing has become one of the biggest providers of offshoring solutions in the Philippines. With over 4,500 employees, 7 offices and 250 clients, we can help you build a dedicated team in the Philippines, regardless of the roles and level of specialization you require. We have more than 3,000 accountants in our candidate database, and we've employed more than 260 accountants for our clients since 2006.
Work with a top accounting BPO in the Philippines to outsource your accounting needs. Call +1 888-731-0023 today or send us an email to discuss your company's accounting needs, You'll have your offshore personal assistant(s) up and running in as little as 4 weeks.

ISO/IEC 27001:2013
ISO 9001:2015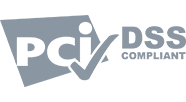 HIPAA & PCI DSS compliant