Data entry is a critical role in business that's increasingly sent offshore to boost efficiency while still ensuring accuracy and attention to detail. Here's what you need to know before you outsource your data entry to the Philippines…
More than 20 years ago, outsourcing in the Philippines may have started with direct customer-interaction roles but not long after, BPO clients also started outsourcing their back-office functions to achieve greater efficiencies. This allowed them to focus on their core business and allocate their cost-savings to other investments.
Today, there are approximately 220,000 BPO employees in back-office type roles (Source: IBPAP 2014 Report).
But even before the BPO era, data entry roles were already prolific in the Philippines; data entry is a task that's required across all industries. But the skills found in the data entry talent pool have come a long way since then. It used to be all about herds of data encoders using Microsoft Excel. Now, thanks to significant advances in database management technology, most data entry specialists are capable of much more, including extracting reports and doing data analysis.
Book a Free Consultation
Want a data entry specialist – or a team of specialists – in the Philippines?
Data entry experience
When you employ a data entry specialist in the Philippines, you can choose between three broad levels of experience:
Junior – has less than 2 years' data entry work experience.
Intermediate – 2-4 years' data entry experience; usually at this level they are already promoted to a data analyst position.
Senior – 4+ combined years of experience in data entry and data analysis.
In general, a data entry specialist's work experience involves:
Updating customer accounts and data by inputting pertinent information from source to file or data management platform.
Reviewing data and performing quality checks by verifying accuracy of the information, detecting deficiencies or errors, correcting any incompatibilities if possible, and checking output.
Researching and obtain further information according to identified data gaps.
Generating reports and performing data basic analysis.
Ensuring compliance with data integrity and security policies.


As a data entry specialist, a skilled-candidate possesses:
Great accuracy and attention to detail
Average typing speed of 40-50 words per minute
Good proficiency in MS Excel.
Data entry tools
MS Office – especially Excel – is the most commonly used tool among data entry specialists. But most companies also operate internally-developed platforms for data management, and it's reasonable to expect your data entry specialist(s) to quickly learn your tools, when provided with some brief training.
Save up to 70% on labor and occupancy costs
Because living costs are so low in the Philippines, labor and occupancy costs are too. We can employ and accommodate fully qualified, very experienced data entry specialists for your team in the Philippines for up to 70% less than you'd pay in your local employment market. Outsourcing data entry to the Philippines just makes good business sense.
Tips for employing Filipino data entry specialists
Data entry in the Philippines is a fairly straightforward role to outsource – it takes 3-4 weeks to hire data entry specialists.
A data entry specialist can adjust to any system or platform, especially if they are adept in using MS Excel to begin with.
It may take longer (6-8 weeks) to find talent with experience in specific database management systems like Oracle, MySQL and SAS.
Depending on the qualifications required, be prepared to pay a bit more for data entry specialists if you don't want them working from home (work from home is now a common arrangement for this type of work).
The next level after data entry specialist is data analyst – with a focus on reporting, analysis and recommendations.
Data entry specialists and data analysts typically report to a lead analyst.
Typical qualifications
The Philippines produces more than 600,000 university graduates per year, with 9% average growth annually. Most could potentially become data entry specialists, because there's no specific school or course required. Indeed, many of the best data entry specialists possess no formal qualifications.
Sample Filipino data entry specialist profiles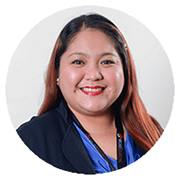 SKILLS
Source applicant pool for several positions, schedule potential candidates for interview, administer recruitment examination and can conduct initial interviews.
---
RECENT ROLES
Recruitment Researcher
HR Assistant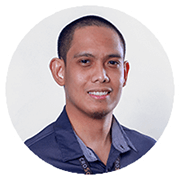 SKILLS
End-to-end Recruitment
Benefits Administration
Employee Engagement
Social Media Marketing
Talent Management Software
---
RECENT ROLES
Talent Acquisition Officer
HR Senior Associate
Guidance Counselor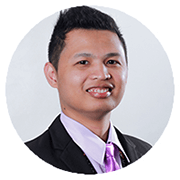 SKILLS
Handle multiple accounts; specific to technical and non-technical talent segment (Data Analytics, Product Management, Enterprise/ IT Enable services, Logistics and Admin Support, Retail Store Operation, Information Security and Data Piracy, and Consumer Business).
Breadth of experience across the US with different cultures, quickly adapting to various environments and hiring needs
Design, Maintain and Create Job Advertisement using different graphics media applications
---
RECENT ROLES
Manager
Recruitment Consultant
HR Associate
Want a data entry specialist – or a team of specialists – in the Philippines?
Since our inception in 2006, MicroSourcing has become one of the biggest providers of offshoring solutions in the Philippines. With over 4,500 employees, 7 offices and 250 clients, we can help you build a dedicated outsourced data entry team in the Philippines, regardless of the roles and level of specialization you require. We have more than 8,000 data entry applicants in our candidate database, and we've employed more than 125 data entry specialists for our clients since 2006.
Ready to outsource data entry to the Philippines? Call +1 888-731-0023 today or send us an email to discuss your company's data entry specialist needs. You'll have your offshore data entry specialist(s) up and running in as little as 3 weeks.

ISO/IEC 27001:2013
ISO 9001:2015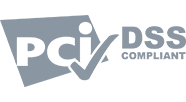 HIPAA & PCI DSS compliant