Looking to outsource start-up support services to the Philippines? Or curious about what individual job roles you can support with offshore staff? Here's what you need to know …
While the naysayers would have us believe that launching a start-up is a financial risk not worth taking, we have worked with enough clients to know there are countless examples of entrepreneurs who have turned their great ideas, products or services into corporate gold. In fact, the reason we have got to know so many of them is we have played an integral role in helping them continue to shine when they feel the pressure of exponential growth.
Rapid growth is on the wish list of all start-up founders, particularly those intelligent minds who have stepped out of executive roles at large organizations to launch their own companies. Venture capitalists are always on the lookout for the 'Next Big Thing', with investment in U.S. FoodTech companies increasing from $60 million to $1 billion in seven years(1) and the number of FinTech start-ups receiving investment deals recently soaring by 40%(2) in one year.
For an entrepreneur overseeing a well-funded start-up that boasts a winning product or service, there are few better feelings than knowing demand is set to soar – and few worse moments than realizing they lack the resources to capitalize.
Want to ensure startup success?
Get tailored resources and insight delivered straight into your inbox.
And this is where we come into play.
Rather than trying to battle on as they always have, the savviest entrepreneurs are turning to our individualized outsourcing solutions to quickly and efficiently scale their start-up support needs when rapid growth creates potential headaches. Be it handling time-consuming back-office tasks or assembling a highly qualified call center for start-ups, MicroSourcing offers an unrivalled pool of talent, smart technology and best-in-practice processes to allow the most overwhelmed of start-ups to capitalize on their potential.
Business philosopher Peter Drucker famously said: "Do what you do best and outsource the rest" and that message rings true for many of our start-up clients. They know the hours our offshore teams spend looking after their time-consuming and repetitive tasks is precious time they and their in-house teams can focus on the areas they specialize in, they are passionate about and that deliver the most potential for rapid growth.
By boasting more outsourced, temporary employees than in-house staff(3), tech giant Google has shown there is a smarter way to meet your resourcing needs. It's all about thinking outside the box and that is something almost all entrepreneurs can appreciate.
Why is offshoring support services a winning idea for high-growth start-ups?
Start-ups come in all shapes and sizes, not to mention industries, but they all share a few common themes. Whether your business is under pressure due to demand or on the verge of a growth explosion, there are many reasons to look offshore for your resourcing needs.
Frequently offshored support roles for high-growth start-ups
Outsourcing providers can find quality and enthusiastic recruits to fill almost any position or team within a high-growth start-up. More frequently outsourced roles include: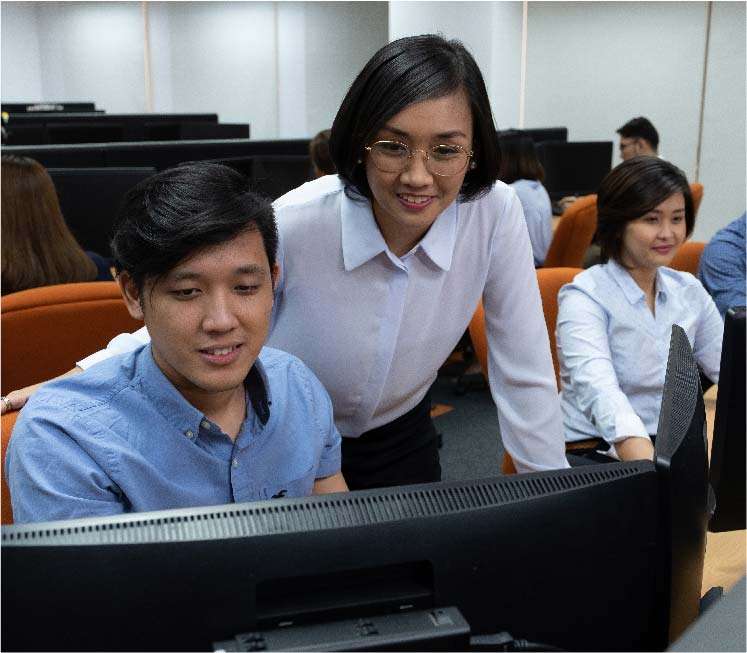 Hear from a satisfied start-up customer
Discover how a high-tech IT startup used offshoring to aggressively expand their operations and produce more than 10 times the output by downloading this case study.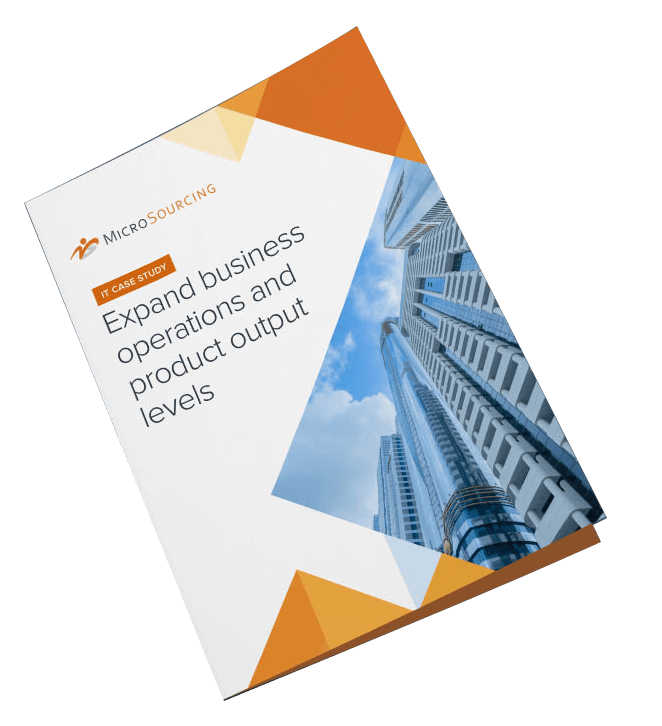 Interested in recruiting team(s) in the Philippines?
Since our inception in 2006, MicroSourcing has become one of the biggest providers of offshoring solutions in the Philippines. We can help you build a dedicated team in the Philippines, regardless of the roles and level of specialization you require. MicroSourcing is backed by our parent company, Probe CX, one of Australia's fastest-growing offshoring solution and customer engagement firms. So, it's safe to say we're experts in outsourcing to the Philippines.
Call +1 888-731-0023 today or send us an email to discuss your company's offshoring needs.