Looking into oustourcing your medical coding or medical billing to the Philippines? Here's what you need to know…
Prior to 2010, a great many Filipino medical professionals had moved overseas to pursue careers with higher salaries. But in 2010 and 2011, demand in overseas markets dropped sharply, and many of those professionals moved back to the Philippines to find work at home.
This caused a local over-supply of medical professionals – especially of registered nurses – and a relative drop in local hospital salaries. As a result, many American, Australian, Canadian and European employers found they could now affordably offshore to highly qualified medical professionals – particularly medical coders – in the Philippines for a fraction of the cost of employing someone with comparable qualifications and experience locally.
There are now approximately 85,000 Filipino BPO workers in the healthcare segment, and approximately 45,000 graduates of medical-related courses join the workforce every year. So there's no shortage of talent for companies operating in the healthcare industry looking to offshore their medical coding to the Philippines.
Book a Free Consultation
Want a medical coder – or a team of coders – in the Philippines?
Medical coding experience
There are 3 general types of medical coders in the Philippines:
Non-licensed practitioner – An experienced medical coder who underwent some training, but is not certified or does not have a license.

Licensed but without experience – Usually a graduate of a medical-related course who paid for medical coding training and passed a certification exam to earn a license.

Licensed practitioner – A certified and experienced medical coder. They may have been exposed to one or more of the following usual medical codes: HCPCS, CPT or ICD-10.
Medical coding tools
Most employers have their own proprietary tools, developed in-house, for medical coding. Experienced medical coders will have hands-on experience in a range of such tools, and while inexperienced medical coders may not, they do usually have an understanding of how the tools work, and tend to pick them up very quickly.
Save up to 70% on labor and occupancy costs
Because living costs are so low in the Philippines, labor and occupancy costs are too. We can employ and accommodate fully qualified, very experienced medical coders for your team in the Philippines for up to 70% less than you'd pay in your local employment market. It's why outsourcing your medical coding and medical billing to the Philippines just makes good business sense.
Tips for employing Filipino medical coders
It usually takes 6-8 weeks to hire medical coders in the Philippines.
Licensed medical coders typically command significantly higher salaries – particularly when they have experience.
An experienced Filipino medical coder should take just a few days of training to get up to speed with your internal systems and tools. An inexperienced medical coder, on the other hand, may take up to 2 weeks.
Healthcare companies that plan to employ quite a few medical coders sometimes sponsor internal training for medical coding, and include a training bond of at least 1 year in their employment contracts, to safeguard their investment in their staff.
Though we have hired short-term medical coders for a few of our clients, some coders prefer to have long-term contracts (1 year or more) and are prepared to accept a lower salary rate in return.
Companies that employ medical coders on a short-term basis usually offer a completion or attendance bonus as an incentive to motivate employees to serve their contract.
Top qualifications for medical coders
All Filipino medical coders come from a medical background – usually nursing. Many possess a degree in one of the following medical disciplines:
BS Nursing
BS Pharmacology
BS Physical Therapy
BS Occupational Therapy
BS Medical Technology.
They then undergo additional training to become a medical coder.
There are no specific university courses for medical coding in the Philippines, but there are a number of dedicated training schools that prepare trainees to take the AAPC's Certified Professional Coder (CPC) exam.
These schools run courses that typically take 2 months to complete and include the certification exam. According to the Commission on Higher Education, in 2017, there were approximately 43,000 graduates of medical and allied degrees, and this number is growing by 3% every year.
Sample medical coder profiles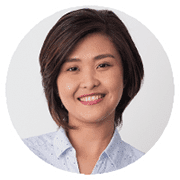 SKILLS
Nurse/Medical Support & Assistant
Inpatient Medical Coding
Transcribe physician dictation and charts into written medical reports
3M encoder
---
RECENT ROLES
Medical Coder
Medical Transcriptionist
Administrative Assistant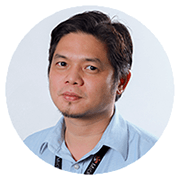 SKILLS
Nurse/Medical Support & Assistant
IV Insertion
IV Therapy
---
RECENT ROLES
Medical Coder
Clinical Data Coordinator
Nurse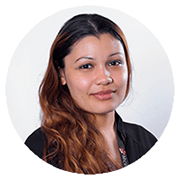 SKILLS
Nurse/Medical Support & Assistant
---
RECENT ROLES
Medical Coder
Clinical Data Coordinator/Hedis Abstractor
Nurse
Want a medical coder – or a team of coders – in the Philippines?
Since our inception in 2006, MicroSourcing has become one of the biggest providers of offshoring solutions in the Philippines. With over 4,500 employees, 7 offices and 250 clients, we can help you build a dedicated team of medical billers in the Philippines, regardless of the roles and level of specialization you require. We have more than 600 medical coders in our candidate database, and we've employed more than 140 medical coders for our clients since 2014.
Ready to outsource your medical coding to the Philippines? Call +1 888-731-0023 today or send us an email to discuss your company's medical coding needs. You'll have your offshore medical coder(s) up and running in as little as 6 weeks.

ISO/IEC 27001:2013
ISO 9001:2015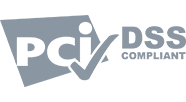 HIPAA & PCI DSS compliant