Looking into outsourcing your digital marketing to the Philippines? Here's what you need to know…
Digital marketers are responsible for developing, organizing and planning marketing strategies and campaigns online. They focus on boosting target audience engagement, lead generation and enhancing brand visibility. They are experts at getting the attention of potential and existing customers through online platforms and devices.
Digital marketers are also known as:
Digital marketing specialists
Digital merchandisers
Online advertising specialists
Web marketers
Digital advertising specialists.
The global digital marketing industry is expected to grow to U.S. $151.8 billion by 2027, with a compound annual growth rate (CAGR) of 17.4% from 2020 to 20271. This can be attributed to the overall expansion of the internet, digitization and the growth in social media usage.
To keep up with this anticipated growth, businesses need to identify ways to hire quality digital marketers and keep employment costs low without jeopardizing quality. A solution; outsourcing.
Book a Free Consultation
Want a digital marketer – or a team of marketers – in the Philippines?
A large number of digital marketing tasks are completed online, which makes them well-suited to being performed in an offshore environment. As long as your business is offshore ready, outsourcing digital marketers to the Philippines is simple and cost-effective.
What are the benefits of outsourcing digital marketer tasks?
Cost savings : By hiring an offshore digital marketer to support your local team with repetitive and time-consuming tasks for a fraction of the price, due to the lower living costs in the Philippines, you can save up to 70% when compared to hiring locally.


Increase in output efficiency and quality levels: Sending routine digital marketing tasks to an offshore team in the Philippines means your onshore team will have more time to take on higher value, strategic work. Your business will notice a drastic increase in productivity levels within your digital marketing department.


Business growth and scaling opportunities: When you send your time-consuming tasks to an offshore digital marketer in the Philippines, your local team will have more time to focus on increasing profits and business growth and development opportunities. The additional capacity that your onshore team gets from your offshore team's support means you can grow your business sustainably.
What qualifications, skills and experience make a successful digital marketer?
Digital marketers are able to successfully blend creative and technical skill sets to create efficient and effective digital marketing strategies that improve brand awareness, online user engagement and revenue generation all in one. This specialism comes with a general understanding of many digital marketing disciplines paired with a high level of attention to detail to detect errors in content, copy, graphic design and web development. A certain level of familiarity with social media platforms, marketing automation, search engine optimization (SEO) and marketing are also crucial.
In terms of qualifications and education, a degree or certificate in marketing, communications or business administration with a major in digital marketing is preferred.
Digital marketer roles can be categorized by years of working experience:
Entry-level or junior: less than 2 years of digital marketing experience, either supervised or unsupervised. Tasks completed could include implementing social media campaigns, coordinating e-newsletters, and simple marketing automation processes.


Intermediate: 2-4 years of digital marketing experience. Tasks completed could include writing advertising copy, coordinating paid digital campaigns, overseeing intermediate marketing automation setup and managing junior marketing teams.


Senior: 4+ years of experience in digital marketing. Tasks completed could include setting up complex marketing automation programs, managing the implementation of SEM and SEO strategies, managing digital media budgets and the overall preparation of reports for senior stakeholders.
Save up to 70% on labor and occupancy costs
Because living costs are so low in the Philippines, labor and occupancy costs are too. We can employ and accommodate fully qualified, very experienced digital marketers for your team in the Philippines for up to 70% less than you'd pay in your local employment market. It's why outsourcing your digital marketing to the Philippines just makes good business sense.
What tools and systems do digital marketers need to be successful in their roles?
Digital marketers rely on several systems and platforms to help ensure efficient and effective digital marketing campaigns.. Examples include: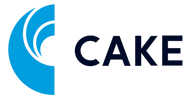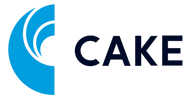 Tips for employing Filipino digital marketers
Your digital marketers must know your business's systems and software to provide the best level of support for your digital marketing services.


Ensure that you let your talent acquisition team in the Philippines know the size of projects and plans your ideal offshore digital marketers will be working on. Employing an offshore team member who has had experience will better understand timelines and expectations.


You can recruit as many digital marketers as required from project to project and can even hire senior digital marketers in the Philippines to manage your offshore teams. If/when you grow your offshore team to several staff, having one team lead can ensure streamlined communication and project updates are effectively delivered to your onshore team.
Reference:
1 Digital Marketing Software Market Size Worth $151.8 Billion By 2027
Interested in recruiting team(s) in the Philippines?
Since our inception in 2006, MicroSourcing has become one of the biggest providers of offshoring solutions in the Philippines. We can help you build a dedicated team in the Philippines, regardless of the roles and level of specialization you require. MicroSourcing is backed by our parent company, Probe CX, one of Australia's fastest-growing offshoring solution and customer engagement firms. So, it's safe to say we're experts in outsourcing to the Philippines.
Call +1 888-731-0023 today or send us an email to discuss your company's offshoring needs.

ISO/IEC 27001:2013
ISO 9001:2015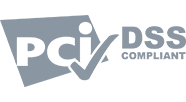 HIPAA & PCI DSS compliant