Accounts receivable (AR) officers are responsible for ensuring that a business receives payments for goods sold and services provided to clients or customers and records these transactions accurately. They can help maintain the billing system, generate invoices and account statements, perform account reconciliations and investigate any irregularities or inquiries regarding accounts receivable issues.
Accounts payable (AP) officers are responsible for the payments due to suppliers and to ensure payments are properly approved and processed on time. They essentially look after the daily management of payment cycle activities for a company. They keep track of all expenditures (such as payroll, purchase orders and invoices), maintain historical records, perform reconciliations by verifying journal entries, balance reporting and provide monthly reports to senior management.
Organizations can have these two functions separated and hire a team of accounts payable officers and another team of accounts receivable officers. It just depends on the scale of receivable or payable requirements of a company. Some businesses even combine the two roles if the volume of work they have in this area is lighter.
The accounts payable market is expected to grow to $3.28 billion by 2025 with a compound annual growth rate of 11.20%1. This is largely driven by the increase in improvements to accounts payable software used to streamline and automate the AP process to eliminate manual tasks and improve overall efficiency.
The accounts receivable market is forecasting similar growth levels. COVID-19 shook the accounting industry, and as a result, businesses within this sector are implementing improvements across the board to protect their clients and employees. This includes the introduction of automation within the accounts receivable space. The accounts receivable automation market is expected to grow to $3 billion by 20242 with a compound annual growth rate of 12.1%, as businesses focus on the improvement of cash flow and reduction in days outstanding.
Book a Free Consultation
Want an outsourced accounts receivable or accounts payable officer– or a team of outsourced accounts receivable and accounts payable officers - in the Philippines?
A common challenge for businesses in any industry, including accounting, is sourcing quality staff. The same can be said for hiring quality accounts receivable and accounts payable officers. A solution; outsourcing.
Many accounts payable and accounts receivable tasks can be completed online, which makes them well-suited to being performed in an offshore environment. As long as your business is offshore ready, outsourcing to the Philippines is simple and cost-effective.
What are the benefits of outsourcing accounts payable or receivable officers?
Cost savings:

By hiring offshore accounts payable or accounts receivable officers to support your local team with repetitive and time-consuming tasks for a fraction of the price, due to the lower living costs in the Philippines, you can save up to 70% when compared to hiring locally.



Increase in output efficiency and quality levels:

Sending routine AP or AR tasks to an offshore team in the Philippines means your onshore team will have more time to take on higher value, strategic work. Your business will notice a drastic increase in productivity levels across your department.



Business growth and scaling opportunities:

When you send your time-consuming tasks to an offshore accounts payable or receivable officer in the Philippines, your local team will have more time to focus on increasing profits and business growth and development. The additional capacity that your onshore team gets from as a result of your offshore team's support means you can grow your business sustainably.
What qualifications, skills and experience make a successful accounts payable or receivable officer?
Although accounts payable officers deal with payments leaving the business and accounts receivable officers deal with payments coming into the business, they both require similar skills and qualifications. Successful AP or AR officers need to prioritize and manage expectations, have a keen eye for detail, and have strong communication skills to articulate efficiently with other stakeholders, suppliers, or clients.
A mathematical mindset or background is an obvious advantage within this space. Working independently is also a must as it can get quite monotonous going through invoices and requires the ability to focus and stay on task.
In terms of qualifications and education, a higher education degree is not necessary for an accounts payable or receivable officer to successfully perform their duties. However, if required, an understanding of basic bookkeeping and accounting can be found through educational institutions. It would be beneficial if an AP or AR officer had a degree in finance, economics, business studies or accounting.
Accounts receivable and payable officer roles can be categorized by years of working experience:
Entry-level or junior: less than 2 years of AP/AR experience, unsupervised or supervised. Tasks completed could include checking the accuracy of invoices or generating invoices, inputting and coding invoices to the relevant cost center or verifying all payments to the correct invoice(s).


Intermediate: 2-4 years of AP/AR experience. Tasks completed could include scheduling pay runs based on business payment terms, reconciling accounts receivable ledgers, monitoring bank accounts or supplier statements and maintaining the vendor database.


Senior: 4+ years of experience in AP/AR. Tasks completed could include training junior AP/AR officers, supporting month-end processes by providing supporting documentation for month-end journals, reporting on receivables or payables and identifying improvements to AP and AR processes.
What tools and systems do accounts payable and receivable officers need to be successful in their roles?
Accounts payable and receivable officers use universally implemented software across the accounting industry. Examples include: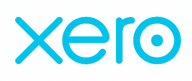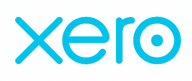 Tips for employing Filipino accounts payable or receivable officers
Your AP/AR officers must know your business's systems and software to provide the best level of support for your business and clients.


It's key to communicate effectively and efficiently with your talent acquisition team in the Philippines, making sure to let them know the job requirements, skills and qualifications you require of your ideal AP/AR officer(s). This will help the team to source the right candidates, streamline the recruitment process and ultimately, assist in finding the best fit candidates for your needs.



You can recruit as many AP/AR officers as required from project to project and can even hire senior AP/AR officers in the Philippines to manage your offshore teams. If/when you

grow your offshore team

, having one team lead can ensure streamlined communication and project updates are effectively delivered to your onshore team.
Reference:
1 Account Payable Market Research Report: By Component (Solution, Service-Managed and Professional), Deployment (On-Premise, Cloud) Enterprise Size (Large Enterprises and Small & Medium Enterprises), Vertical (BFSI, Retail & Consumer Goods, Energy & Utility, Healthcare, IT and Telecommunication, Manufacturing and other) and Region (North America, Europe, Asia-Pacific, Middle East, and Africa and South America) - Forecast till 2027
2 Accounts Receivable Automation Market Insights by Emerging Trends, Revenue Analysis, Demand Forecast till 2024

Interested in recruiting team(s) in the Philippines?
Since our inception in 2006, MicroSourcing has become one of the biggest providers of offshoring solutions in the Philippines. We can help you build a dedicated team in the Philippines, regardless of the roles and level of specialization you require. MicroSourcing is backed by our parent company, Probe CX, one of Australia's fastest-growing offshoring solution and customer engagement firms. So, it's safe to say we're experts in outsourcing to the Philippines.
Call +1 888-731-0023 today or send us an email to discuss your company's offshoring needs.

ISO/IEC 27001:2013
ISO 9001:2015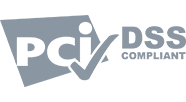 HIPAA & PCI DSS compliant