There are days in this post-COVID world when it seems the business of doing business has never been harder. From supply chain issues and travel restrictions to the economic uncertainty that comes with a global pandemic, organizations have been forced to navigate a myriad of hurdles that have appeared or grown since the early months of 2020.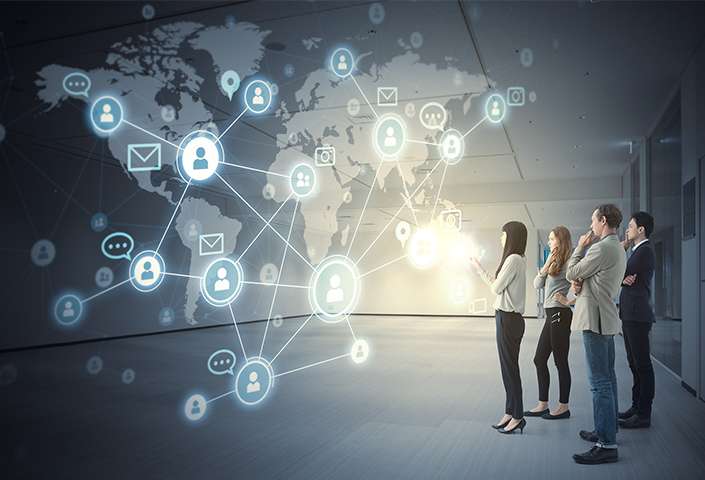 Then there is the internal function that is causing untold headaches – human resources (HR) and recruitment.
While the Y2K scare at the turn of the century put a spotlight on IT teams and the Global Financial Crisis of 2008-09 accentuated the roles of finance executives, COVID-19 has thrust HR leaders into the hot seat. The pandemic is essentially a human crisis and it has forced businesses around the world to reconsider where their people work, reimagine how their jobs are designed and reflect on their own recruitment processes.
The cause for concern was reflected at the dawn of the crisis in an AON survey of more than 300 small, medium-sized and large companies in the Asia-Pacific region. Less than half or 42% believed their HR departments were moderately ready to deal with the looming challenges, while 5% went as far as to say they felt completely ill-equipped. Asked to rank specific challenges, they highlighted business continuity planning (67%), implementing flexible working arrangements (64%) and managing employee communication (56%).
Then there is recruitment itself. A survey of senior HR and talent acquisition professionals earlier this year found half believed COVID had negatively impacted executive search budgets, while 35% said it had taken a toll on the number of searches they were undertaking. When coupled with a study in the early weeks of 2021 that showed 69% of U.S. employers were having difficulty filling jobs, it is clear organizations are under increasing pressure to meet their HR and recruitment needs.
What is RPO and HRO?
RPO (recruitment process outsourcing) is a model in which an organization outsources part or all of its recruitment process to an external provider. HRO (human resources outsourcing) involves outsourcing HR functions such as payroll, benefits administration, and employee relations to an external provider. Both RPO and HRO are commonly used strategies to streamline HR processes and reduce costs.
Starting with the former, HRO stands for Human Resource Outsourcing and sees a third party employed to perform some or all of a company's HR functions. While such agreements and partnerships will differ from one company to the next, human resource outsourcing examples include:
Payroll and compensation management
Staff training and evaluation
Employee benefits and service
Recruitment and onboarding
Job direction and assessment.
Then there is RPO – aka Recruitment Process Outsourcing. As the name suggests, RPO involves a business transferring all or part of its recruitment processes to an external service provider and is considered one of the outsourcing industry's fastest-growing segments. Recruitment Process Outsourcing examples include:
Consultation and strategy
Recruitment process optimization
Talent pipeline development
Screening and interviewing
Post-offer management
Onboarding and post-hire.
Benefits of outsourcing human resources
Outsourcing has soared across countless business areas in recent times on the back of its ability to help companies increase efficiencies and reduce costs by up to 70%. Along with those advantages, HRO offers various other benefits.
Resources: HR is a complex world that requires a dedicated and professional approach. Dealing with issues such as training, leave claims and performance management takes time and energy that can often be better spent tackling higher value work. Adopting a HRO strategy allows busy people to do just that while remaining confident their human resources needs are still being managed with care and precision.
Training: Professional development and training are the lifeblood of any organization but unfortunately are among the first things to be put in the 'too-hard basket' during busy times. With a laser focus and access to best-in-practice materials and programs, HRO providers ensure a commitment to training that helps get the best results from employees.
Compliance: the ever-evolving nature of HR laws and compliance can put companies at risk of not even being aware of vital changes until they become an issue. Outsourcing human resources to third-party providers ensures such administrative complexities are handled by experts who pride themselves on being across all aspects of labor regulations.
Technology: one of the advantages of outsourcing human resource functions is that HRO providers access the latest HR technology stacks, which, in turn, deliver an integrated and seamless employee experience. The latest HR software solutions can coordinate the likes of payroll, applicant tracking and employee benefits, meaning less errors and happier employees.
Recruitment process outsourcing benefits
With the global search for talent becoming harder, recruitment process outsourcing offers many more benefits than the obvious advantages of saving money and improving efficiencies.
Better hires: this is where RPO providers truly deliver. By investing their time and resources into sourcing, screening and presenting the best available talent, companies have access to a diverse and strong pool of potential hires. Tactics such as referral bonuses also help RPO providers attract quality recruits.
Scalability: the corporate roller-coaster means there are always going to be peaks and troughs and so it is with recruitment. RPO providers offer clients the flexibility to tap into their services as much or as little as they need to at any given time. Whether opening a new department or implementing a hiring freeze, businesses can scale their RPO staffing commitments up or down with ease.
Enhanced processes: RPO providers do more than just put forward quality candidates. With extensive experience in the recruitment world, they have the ability to review and overhaul a clients' entire recruitment process to ensure it is consistent across all departments and provide management with greater transparency.
Advertising: RPO allows companies to reduce one of the greatest costs associated with recruitment – advertising. With the provider responsible for finding candidates, they have their own processes and systems for attracting and sourcing talent, which means businesses no longer need to pay big dollars on regular and costly advertising.
Common HRO and RPO roles
Along with implementing entire human resources and recruitment teams, RPO and HRO providers can facilitate a variety of individual roles including:
Payroll processors

: with most accounting and payroll platforms now cloud-based, these critical team members can deliver smooth and efficient payroll processes from anywhere in the world. Responsibilities include collecting time data and payroll information, analyzing and updating forms and reports for accuracy and processing payroll distribution, direct deposits and expenses transfers.

Recruiters

: one of the first recruitment roles every team needs, recruiters are responsible for overseeing most aspects of the recruiting process. This includes sourcing candidates, scheduling interviews and so forth.
Trainers: as the name suggests, trainers are HR specialists who focus on training programs, managing internal knowledge and even onboarding. Online resources and video conferencing technology means this role can now be performed remotely, with trainers effectively turning recruits into fully fledged employees.
Decision time
Selecting the ideal HRO or RPO model can be daunting for executives unfamiliar with the concept. It's all about choosing what works best for your company's circumstances.
Full outsourcing: a fully fledged RPO or HRO service completely engages itself in all aspects of a company's recruitment or human resources procedures. Under the guidance of a Team Leader, individual members oversee the various services with an expertise and resources that in-house departments can rarely compete with.
Function-based outsourcing: this model sees a provider take over a certain function of the company's hiring or HR processes and allows the in-house team to focus on more important tasks. It is especially beneficial for managing project-based services that require certain hirings or contracts to be delivered within a specific time and target.
On-demand outsourcing: similar to other contractual-based providers, on-demand HRO and RPO services allow companies to tap into individual resources as demand increases and easily reduce their commitments at other times. Duties can encompass sourcing candidates, interview logistics, compliance, training and performance reviews.
Is it time to consider HRO or RPO?
There are many reasons organizations of all sizes – from small and mid-range businesses to global organizations – are turning to RPO and HRO as a business strategy. Cost reductions and increased efficiencies. Access to larger talent pools and the streamlining of payroll processes. However, at the end of the day, there is one overriding reason and that is because it works, which leaves just one question – which model works best for your company?
With a global talent shortage of more than 85 million people predicted by 2030, learn how companies are using RPO to improving the candidate experience.