Improve your copywriting capabilities with offshore teams in the Philippines
Outsourcing copywriting has become a trend as companies seek to reduce costs and access a global pool of talent. In the Philippines, BPO companies have emerged offering creative process outsourcing (CPO), including copywriting as one of their core services. With a thriving pool of content writers, the Philippines has become a hub for outsourcing blog writing and other web-based copywriting services including:
Social media messaging
Content writing
Search engine optimization needs.
The benefits of hiring outsourced copywriters and content writers?
Reduce costs

Outsourcing to a content writer in the Philippines saves up to 70% on overhead costs and provides high-quality content.

Foster business growth

Outsourced copywriters bring fresh perspectives, reach global markets and increase traffic, sales and growth.

Increase efficiencies

Outsourcing to writers offshore can help handle multiple projects, leading to increased efficiency and meeting deadlines.

Access 24/7 global support

Content writing in the Philippines provides 24/7 support for smooth business operations.
How experienced are our offshore copywriters and content writers?
Our copywriters and content writers offer different levels of experience depending on the support you require.

Junior
1-2 years of copywriting experience
Basic copywriting and blog writing
Straightforward projects and general topics
Offer a fresh perspective on content creation.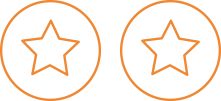 Intermediate
2-4 years of copywriting experience
Writing for niche industries
Skilled in conducting research for informative and well-researched blog posts
Create engaging and targeted content.

Senior
4+ years of copywriting experience
Advanced copywriting for complex projects
Creating strategic and high-quality content
In-depth understanding of SEO and digital marketing strategies.
Industries we've worked in
What tools are our outsourced copywriters and content writers trained in?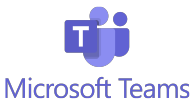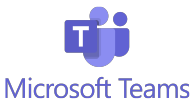 What our clients say
Darren Gunton General Manager of Marketing at Total Tools
"We faced challenges - growing sales exponentially and coping with the growth. Yes I'd definitely recommend offshoring with MicroSourcing. It lowers your costs, gives you access to great staff and empowers you to funnel more resources into SEO and SEM."
Interested in recruiting team(s) in the Philippines?
Since our inception in 2006, MicroSourcing has become one of the biggest providers of offshoring solutions in the Philippines. We can help you build a dedicated team in the Philippines, regardless of the roles and level of specialization you require. MicroSourcing is backed by our parent company, Probe CX, one of Australia's fastest-growing offshoring solution and customer engagement firms. So, it's safe to say we're experts in outsourcing to the Philippines.
Call +1 888-731-0023 today or send us an email to discuss your company's offshoring needs.
What other roles can you outsource to the Philippines?