More and more businesses are back-office outsourcing to the Philippines to boost efficiency and scale up fast. And it makes sense – as your business grows, your local team feels the pressure of their increased workload. Business is booming, but they're stretched to breaking point, and they simply can't keep up with demand.
At the same time, your executive team members are brimming with great ideas to make your business flourish, but they just don't have the time to focus on implementing those ideas.
The solution is to give your local staff the back office support they need.
Nurture and support your local staff with back office outsourcing
Book a Free Consultation
Interested in recruiting back office support staff in the Philippines?
When you offshore the most labor-intensive tasks from each local, senior role, you give your staff room to breathe and focus on high-value projects.
In fact, two of the most powerful questions you can ask your local staff are:
"Which of your labor-intensive tasks could be outsourced to someone else?" and

"With the time that frees up, what could you achieve towards our business goals?"
For a stressed manager, that's liberating.
What's more, you'll get better value from your investment in senior local staff if you allow them to focus on the long term, complex tasks. And for a mere fraction of their salary, you can offshore the lower value supporting tasks like administration and data analysis.
---
Which back office team functions can be outsourced?
Finance, Accounting and Payroll
Human Resources, Recruitment and Training
Workforce Management
Marketing
Data Management
Personal Assistance.


---
Typical back office team structure
The first step in setting up back-office outsourcing is to appoint a Personal Assistant or Virtual Assistant to each of your executive team members. PAs help with everything from diary and email management to reports, typing, project management and event planning.
That seemingly small change will give your executives hours of valuable time each week to work on big-picture projects. Likewise, they'll have time to think about how to structure their own teams and improve their department's workflow and productivity.
After that, you'll benefit from grouping back office teams by function, into concentrated teams working together. Each back office team will include a manager, a team leader and several support agents.
Naturally, the quantities of each role will depend on the size and demand of your business. But the good news is you can start small. Begin with the bare minimum roles for each team function – usually a team leader and 2 to 3 support agents – and grow your teams as needed.
Here's a fairly typical structure for a mid-sized company that wants to offshore all suitable roles. Keep your C-suite and senior managers local, and outsource all their supporting roles.
Because there are so many offshore roles for the company in the same office space, the entire back office team is working together towards common business goals, supporting the local head office. And as a result, there's a sense of camaraderie and sharing of knowledge between departments.
---
Back office outsourced finance support team
Any financial controller knows that there is a lot of grunt work in managing the money side of business. To give your local finance team the time and headspace to manage cash flow and plan for your company's growth, all you need to do is outsource the labor-intensive tasks to a back office finance support team.
Job No 1 for these professionals is often to support the management team. They may handle communication, clerical support, event coordination, document management and many other duties. They go by titles like:
Payroll Manager
Accounts Payable
Accounts Receivable
Administrative Assistants
At the same time, you'll have extra people on deck to cope with peak periods like end of financial year, high-sales promotional periods, and managing extra payroll for seasonal casuals.
Depending on your software needs, you might also need an IT specialist as part of this team to customize your payroll and accounting software.
---
Back office marketing support teams
To make sure that your business is ready for the next trend or new product development, you need a mass of market data. And of course, useful data is time-consuming to collect and analyze, so it's the perfect task for back-office outsourcing in the Philippines, where labor costs are lower.
A marketing back office team can support the local Marketing Manager with market research activities and data analysis.
Market Researcher
Marketing and Data Analyst
Administration Assistant
Done well, the back office marketing support team will also work closely with other offshore teams including:
In a market research project, for example, the back office marketing team creates market research survey questions, and the outbound contact center team collects telemarketing survey data. At this point, transcriptionists might get involved to transcribe customer interviews.
They'd hand the raw data to the Data Entry team to collate into statistical modeling software. Then the information goes to the Market Researcher and Data Analysts to compile a report.
The result is a neat and comprehensive workflow between multiple teams, with everyone working in their specialty area. Most importantly, you'd have a thrilled CMO who gets a wealth of valuable data, so they can base their marketing plan on facts, not hunches.
---
Back office business analysis support teams
The Business Analyst's job is to find solutions for current or future problems. For them, the focus is on data-based forecasts, project risk analysis, business case proposals, and fixing inefficient processes. The BA's job relies on a lot of data, so they're usually supported by a team:
Business Analyst
Data Researchers
Data Analysts
It's also the Business Analyst's job to describe what a new software program needs to achieve, so they'll create project briefs for the IT team or a Software Developer. BAs are expert translators between "what the client wants" and "what the developer needs to know".
---
Back office human resources teams
Companies that outsource HR functions for the first time usually start with 2 or 3 HR generalists in their offshore unit. As your outsourced back-office team expands, you'll add an HR Manager or Team Leader, and specialists to cover your particular pain points in the HR process.
For instance, if your business is growing rapidly and employing a lot of new local and offshore staff, your offshore HR team can manage end-to-end recruitment processes including job application processing, interviews and reference checks.
The HR team can also cover workforce training programs such as induction, product knowledge, and training staff in your business processes.
A typical offshore HR team includes the following roles:
HR Manager
Rostering and Workforce Management
HR and Performance Management Specialist
Training and Employee Development Specialist.
It's normal for the HR team to work closely with the payroll team, such as to set up newly appointed staff and change pay grades after salary reviews.
Moreover, if any staff have workplace injuries, the HR team works with the relevant workplace insurance claims processor to ensure the employee is properly looked after during their claim, recovery and return to work program.
---
Challenges that back-office outsourced teams in the Philippines can face
Distance and time zones can affect the speed and quality of communication and replies between onshore and offshore teams. One simple way to combat communication issues is to focus on written communication such as emails and online chat programs such as Slack. Filipinos are fluent English speakers, so language difficulties are rare. But if there are communication problems, having requests in writing means that staff members can ask for clarification from their peers and managers.
There are also ways to make international time differences work in your favor. Before your onshore team leaves for the day, they can send a list of tasks and requests to the offshore team. While your onshore team is sleeping, their back-office outsourced colleagues are busily moving tasks forward. The outcome? Onshore managers return to work the next day with significant progress made on important projects. (Of course, a good provider or back-office outsourcing in the Philippines will be able to set you up with a team that can work your business hours, if that's what you require. Then the time zone differences won't be a factor at all.)
It's important that your local executives and managers visit your offshore back office team in the early stages to get the new team settled in, with further visits as needed. With regular in-person meetings, you'll get to know each other better and communication will be easier. You'll also benefit from a greater understanding of their Filipino culture, and you can nurture your onshore company culture into your offshore team.
When everyone's on the same page, it's a win-win.
Frequently Asked Questions
How long does it take to get an offshore back office team up and running in the Philippines?
It is completely dependent on what roles you decide to offshore in your back office team. You could have a back office team up and running in as little as six to eight weeks.
The best way to ensure an efficient recruitment process for our talent acquisition (TA) team in the Philippines is to ensure that, during consultations, you detail the role requirements, skills and ideal candidate as best you can. This will ensure that our TA team in the Philippines has the necessary information to source the perfect candidate for your back office needs to get your offshore team up and running as soon as possible.
Keep in mind, depending on the size of your required back office team, our talent acquisition team may require additional time for the extra recruitment, training and onboarding needed to establish qualified and experienced candidates.
What are the costs of outsourcing to the Philippines?
Outsourcing to the Philippines can result in significant cost savings of up to 70%. Here at MicroSourcing, we offer a monthly fee to help reduce overheads and allow you to focus on scaling and growing your business. Included in the monthly fee is infrastructure, recruitment and training, security, staff benefits and management.
What back office functions can my business outsource to the Philippines?
With MicroSourcing, you can outsource roles the following back office roles:
Finance, Accounting and Payroll
Human Resources, Recruitment and Training
Workforce Management
Marketing
Data Management
Personal Assistance.
You can outsource as many roles as you deem necessary to meet your business goals. Here at MicroSourcing, we provide the support and expertise needed to assist you in expanding your offshore team as you scale and grow your business back home.
How can I ensure quality when hiring an offshore back office team in the Philippines?
MicroSourcing's talent acquisition team works just as an in-house recruitment team would. They screen, interview and test candidates to ensure candidates meet the needs and requirements as illustrated in your position descriptions. With over 10 years of experience pioneering a new way of offshoring, MicroSourcing's expertise is backed by being one of the largest and most experienced offshoring providers in the Philippines - so quality is not a concern.
With a dedicated management team on the ground, working one-on-one with your staff in the Philippines, MicroSourcing has 192+ talented staff in operations who keep the communication between your business and your offshore team streamlined. We also have operational departments that help your employees function efficiently and productively.
Interested in recruiting back office support staff in the Philippines?
Since our inception in 2006, MicroSourcing has become one of the biggest providers of offshoring solutions in the Philippines. With over 4,500 employees, 7 offices and 250 clients, we can help you build a dedicated team in the Philippines, regardless of the roles and level of specialization you require. So it's safe to say we're experts in back-office outsourcing in the Philippines.
Book a free consultation to discuss your company's back office support needs. You could have an outsourced back-office team set up in the Philippines in as little as 6 weeks. Or request a Job Costing & Salary Matrix of current Philippines salaries for different levels of experience (Junior, Intermediate and Senior Roles), to see what your planned team would cost.
Call +1 888-731-0023 today or send us an email to discuss your company's back office support needs. You'll have your offshore back-office team up and running in as little as 6-8 weeks.

ISO/IEC 27001:2013 ISO 9001:2015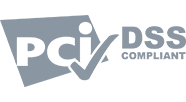 HIPAA & PCI DSS compliant