For the best part of a decade, I have had the pleasure of working in a sector that plays a pivotal role in helping businesses reduce costs and improve efficiencies. There is something special about seeing a client tentatively dip their toes in the outsourcing waters and, as is often the case, quickly become its biggest advocate.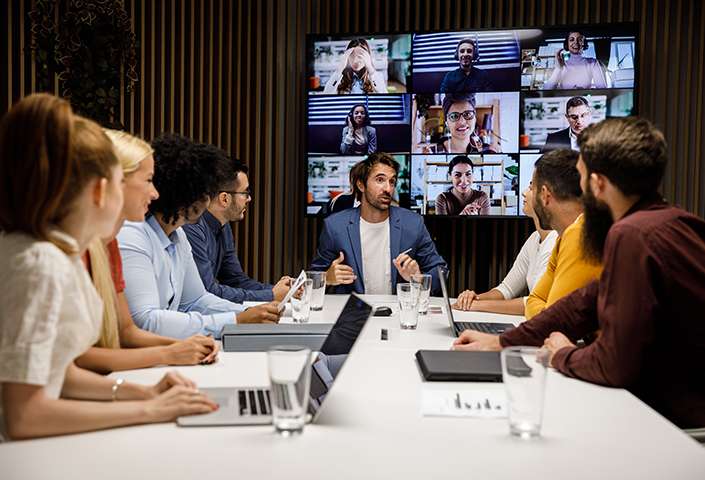 While every journey is different, it is amazing how many begin with the same question – "How will I balance my onshore and offshore teams?" Adopting an outsourcing strategy can be daunting for many reasons but one of the most common concerns for newcomers is trying to comprehend the logistics of managing staff who are not only in different rooms, offices or cities but across national borders and time zones.
The good news is running onshore and offshore teams in parallel has never been easier, especially with the support of one of the largest and most experienced offshoring providers in the Philippines. Experience counts for a lot in this industry and to prove the point, I have compiled five tips that I believe are essential for establishing an onshore/offshore operation that will deliver success today and long into the future.


But first, a definition …
What is offshoring?
Offshoring is a resourcing strategy that sees businesses move different operational and service-related functions to other countries, typically to reduce costs and improve efficiencies. The global outsourcing market is expected to reach $525 billion by 20301, with 92% of G2000 companies outsourcing IT duties alone2. The Philippines is one of the world's most popular offshoring destinations, making up 13% of the global business process outsourcing market share3.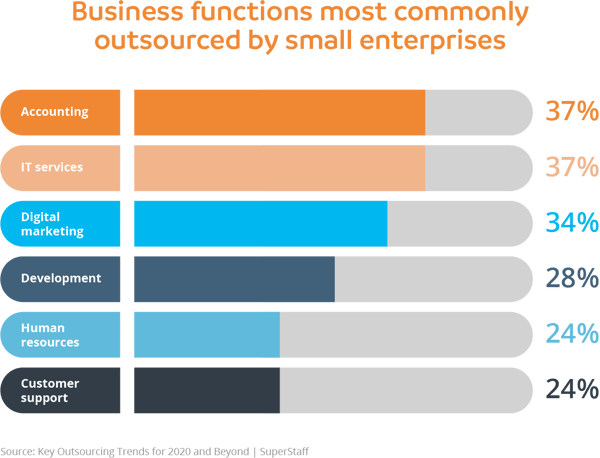 5 tips for balancing onshore and offshore teams
Start small: if there is one thing I have learned during my years in outsourcing, it is that new clients are not in the habit of immediately moving entire teams offshore – and for good reason. Such a drastic shift does not lend itself to quality customer experience, which is why I'm an advocate for starting small and scaling up. The majority of our clients typically begin by trialing one or two roles that support the wider part of the business. They test and measure, develop proof cases and gain confidence before turning their attention to other areas and roles that may be suited for offshoring. For example, a key player in the childcare center space initially outsourced about 10 IT staff and is now looking at other streams to send offshore including finance.
Secure senior backing: the number one thing that successful businesses do well when it comes to offshoring is gain the support of senior stakeholders. Executive buy-in is crucial at the best of times in business, let alone when promoting a strategy that requires in-house staff to work with colleagues in another country. Likewise, it pays to appoint an onshore champion or manager to be responsible for supporting and managing the offshore resource. Rather than setting and forgetting, this investment ensures offshoring becomes a core component of the business and staff have the support and training they need to succeed.
Choose tasks wisely: one of my key messages for outsourcing newcomers is to use offshore to support onshore. Organizations are not typically looking to shift the innovation or expertise of their business offshore and nor should they. A wiser approach, especially initially, is to keep core capabilities onshore and use offshore talent to support the repetitive and time-consuming tasks that often overwhelm teams. We work with a mortgage broking firm that processes 120,000 applications each year and has developed a winning system that sees offshore staff manage risk and compliance procedures and their onshore colleagues dedicate more attention to the relationship-building that is so vital in their field.
Communicate: when issues arise with offshore staff, it is often for the same reason they happen in any workplace – breakdowns in communication. The rise of project management tools such as Workday and Asana means there have never been greater opportunities to systematically manage key priorities and deliverables across teams, with offshore employees able to seamlessly work in clients' systems. Communication is also about managing expectations and that is where the previously mentioned onshore champion has a key role to play. Rather than letting managers or colleagues believe tasks will be sent offshore and magically appear back in their inboxes at pace and without errors, they need to clearly communicate the reality of the new arrangement.


Build morale: Happy teams are productive teams and every effort should be made to nurture an onshore/offshore culture that inspires staff on both sides of the divide to strive for success. As experts in Filipino culture, our organization has devised and embedded programs that are designed to engage with offshore employees, boost morale and, in turn, keep attrition low. For all our efforts though, our clients are equally responsible and, in reality, more powerful in achieving such goals. Experience tells us the more engaged and communicative a business is with its offshore staff, the more successful their partnership will be. It is when those communication channels break down that challenges inevitably arise.
Summary
A lot of words get mentioned when discussing outsourcing (productivity, efficiencies, cost reduction) but one that should never be forgotten is evolution. It always excites me to see a business start with one or two offshore staff and as the wins rack up and their confidence grows, they target another role … and then another area … and eventually an entire department. One of our biggest clients employs 1200 offshore staff but their journey started years ago with a mere eight appointments. They started small, chose their outsourced tasks wisely and today stand tall as a shining example of the benefits an offshore strategy can deliver. Now it's just a question of whether you want to join them.
Employees may have lost some bargaining power since the heady days of the post-COVID world but businesses continue to face significant workforce challenges. Learn what organizations can do to overcome talent shortages, changing expectations and wage pressures in the recruitment market.