Organizations of all sizes are always looking for cost-saving measures but every now and then it becomes a necessity rather than a bonus. Such is the case in early 2023, with economic storm clouds gathering on the horizon and expert agencies such as the International Monetary Fund (IMF) warning that tough times lie ahead.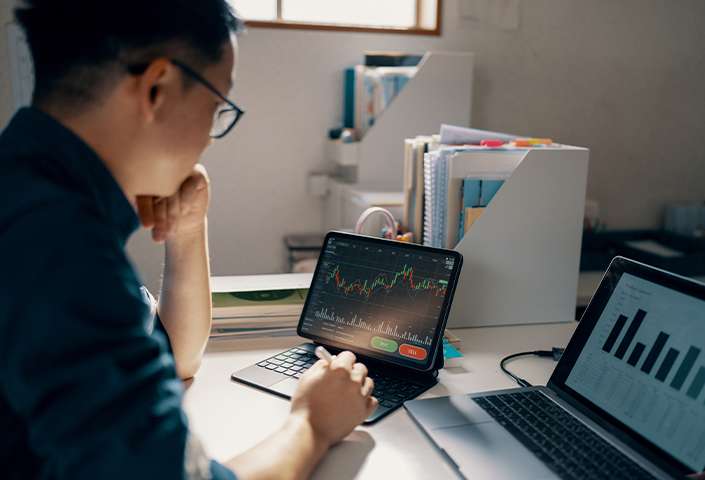 "Global uncertainty has risen to exceptionally high levels, with episodes of political fragmentation and turbulence likely to hurt economic growth prospects this year," the IMF warned after publishing an analysis of its quarterly World Uncertainty Index, which tracks uncertainty in 143 countries1.
While major events such as the pandemic, Russia-Ukraine conflict2 and China-US trade tensions3 are impacting global economics, small businesses are being left to deal with the fallout. Between soaring inflation, interest rate rises and supply chain issues, many experts are predicting a recession in the next year and businesses that take early action are likely to be rewarded when hard times hit.
Identifying opportunities to reduce costs is crucial and, as many businesses already know, there is a ready-made solution when it comes to staffing. It is called outsourcing and can save organizations up to 70% in employment costs, increase efficiencies and provide access to greater talent pools.
What is outsourcing?
Outsourcing allows organizations of all sizes to employ an individual or team without needing to worry about costly and time-consuming factors such as recruitment, training, office facilities, IT infrastructure, HR and payroll. Instead, they team with an outsourcing provider that can deliver solutions to suit businesses of all shapes and sizes and across industries as diverse as eCommerce, financial services and insurance, health care and hospitality and tourism.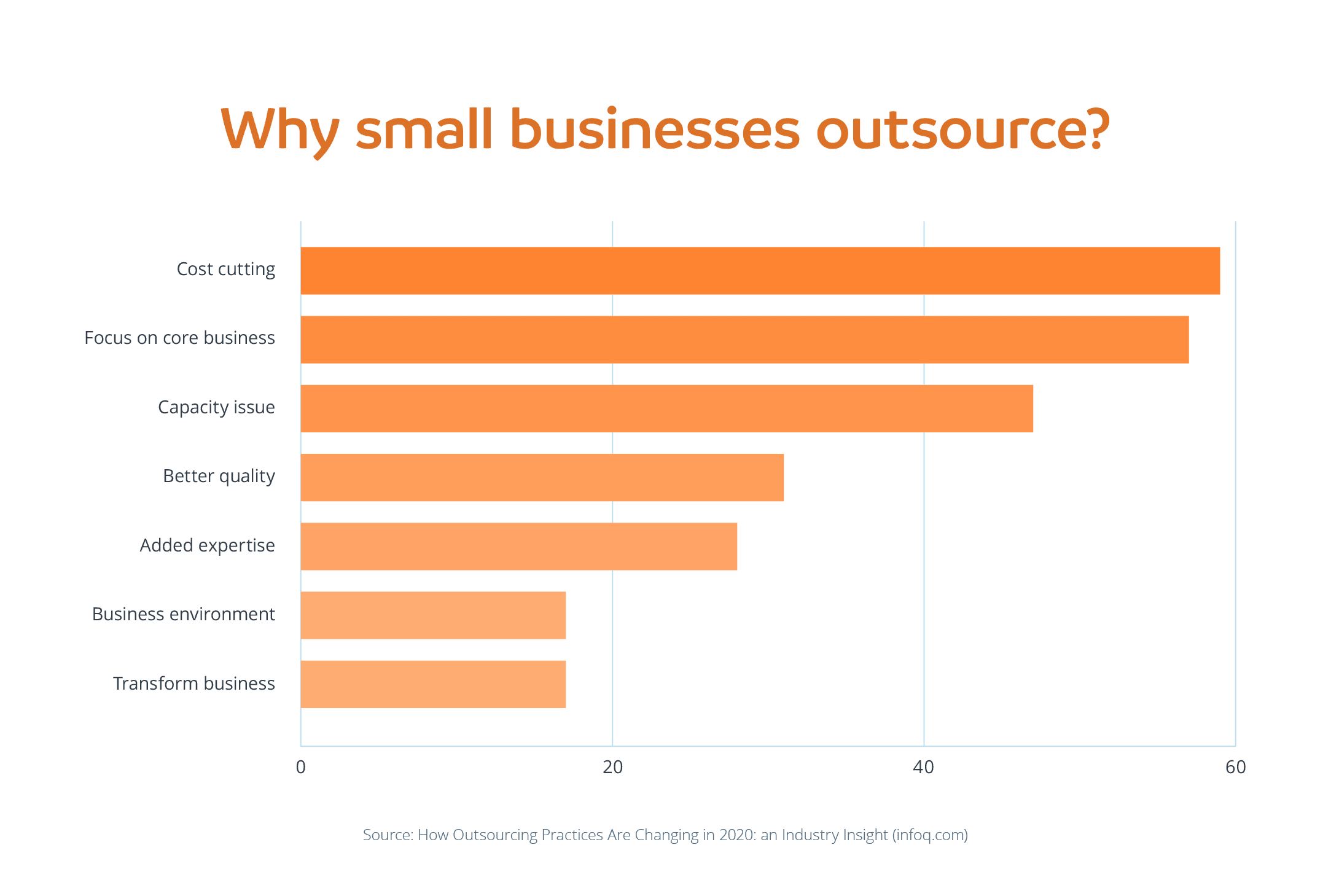 Why is outsourcing cost-effective?
While there are various forms of outsourcing, many small to medium businesses look to the offshore model as it often delivers the greatest return on investment. Research has found that almost 60% of businesses outsource to cut costs4 and partnering with a quality provider in outsourcing destinations such as the Philippines are a guaranteed way to reduce one's bottom line.
Wages – labour is one of the biggest operating expenses for most businesses, with wages accounting for the majority of those costs. The lower cost of living in a nation such as the Philippines means businesses can immediately save up to 70% for the same standard of employee, given the level of education, qualifications and languages skill are on par with Western nations.

The Philippines

is also very culturally similar, which means team integration with in-house staff is often seamless
Infrastructure – hiring more people typically requires an investment in additional infrastructure such as office space, furniture and IT equipment. Balancing the cost of increased staffing with a potential uptick in sales or revenue can be difficult and has been known to force businesses to put such plans on hold. Outsourcing negates this element as such infrastructure is paid for and managed by the offshore provider.
Recruitment – finding new staff costs money. Between advertising, onboarding and training, thousands of dollars can be spent before a recruit is even productive. This can be a large load to bear, which is why many businesses are more than happy to hand such tasks to their outsourcing partner. Offshore providers also cultivate their own sizeable talent pools, meaning jobs can be filled more quickly in an environment where every day a position remains empty can cost money.
Invest elsewhere – there's a famous saying in the business that 'you need to spend money to make money'. Thanks to outsourcing, businesses often find themselves with extra funds to direct elsewhere. From increasing marketing efforts and upgrading technology to investing in research and development, there are plenty of areas where money saved on labour costs can be better spent and help increase profits.
How to maximise cost savings
Outsourcing clearly makes good financial sense but it would be silly not to do everything possible to boost potential savings. Here are a few tips to make the most of your outsourcing opportunity:
Think big –

hiring one outsourced employee

saves money. Recruiting an entire team saves a lot of money. Quality providers are experts at recruiting and managing entire departments for onshore partners, along with creating strategies to build teams across specific lengths of time.
Communicate - offshoring should not be treated as a 'set-and-forget' operation. To maximise the benefits on offer, take the time to build a meaningful partnership and work with your provider to develop and set KPIs and targets that are realistic and financially rewarding.
Embrace offshore staff – outsourced employees are no different to other staff members. They want to feel they are part of something bigger and that starts with infusing them with your business's culture. Be it regular online meetings with in-house colleagues or shout-outs in business communications, give them reason to want to deliver great returns.
Find the right partner – outsourcing is a great business strategy

but only if you identify the right provider

. Research their credentials, request testimonials and, above all, find a partner you can trust to not only save you money via cheaper costs but by boosting performance.
How to get started
Collaborate – an initial consultation with an experienced provider is a great chance to outline what you want (e.g. potential roles and tasks) and identify what they can deliver (e.g. talent pool, systems). Like any area of business, one size does not fit all and the best outsourcing providers are those that can devise and deploy strategies that suit your individual needs. Do not be afraid to ask questions and remember that first impressions count for a reason.
Recruitment – outsourcing for the first time can be daunting and

never more so than during the recruitment phase

. Quality providers will outline potential team structures depending on the size and demands of your business and help determine staff-to-leader ratios to ensure the right balance. While offshore providers will typically handle all aspects of screening including background checks, they will present you with a list of potential candidates for you to interview and ultimately choose to join your offshore team.
Support – once your provider has completed the onboarding process, facility set-up and training, it is time for your new employee or team to get to work. From delegating tasks and managing productivity to conducting regular check-ins, your provider will work closely with you to ensure the rewards of offshoring are realised.
Summary
The way we work is changing and that includes where we work. Between technology and the pandemic, remote and hybrid work has become standard and shown many businesses there is a smarter way of resourcing. This includes outsourcing services that can be done remotely and not simply because it is financially attractive. The benefits are numerous and, given the economic outlook, there is no better time to tap into them than right now.
The economy is not the only thing heating up in 2023. Amid headlines of battles and tug-of-wars, pushbacks and fights, this is shaping as the year the return-to-office debate could turn nasty.
Reference:
[1] IMF warns on global economic uncertainty (iol.co.za)
[2] Global recession warning as World Bank cuts economic forecast - BBC News
[3] Avoiding catastrophe will be the true test of fractious US-China relations | Financial Times (ft.com)
[4] 40+ Vital Outsourcing Statistics [2023]: How Many Jobs Lost To Outsourcing? – Zippia