Growing your accounting firm can be quite a challenging task.
Firstly, despite so much automation in the industry, such as:
The ATO tax agent portal - prefills of client information and online lodgement
Cloud-based subscription software - accessible anywhere by both client and accountant
Automated processes and apps - replacing manual data entry and reconciliations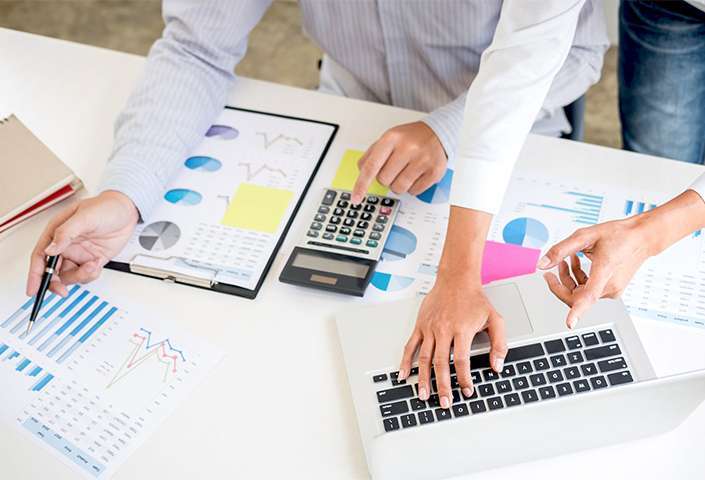 … there are still a relatively high number of labor intensive tasks that occur on a daily basis within any firm. And when you consider that the average accountant's starting salary is around $60k, manual data entry of a client's shoebox full of receipts is probably not the most cost effective use of your accountants' time.
And secondly, new clients are hard to come by. Individuals only ever think of their accountant at tax time, and when so many leave their returns to the last minute, they're left with little time to really consider if they want to make a move. And as for business owners - they're only likely to be looking for a new accountant when they're really unhappy with the service they're receiving (and may be suspecting they're paying too much tax). Of course, new individuals and businesses are an obvious growth area but it's a relatively small percentage of the overall market.
So, in order to grow your accounting firm, let's look at a couple of ways to address the issues that might be holding you back.
Streamlining transactional accounting tasks
No matter how automated the process, your staff are still involved with a stack of time consuming tasks. That's assuming you can find graduate accountants who are willing to do the hard yards. We've spoken with many firms who indicate that graduates aren't as happy as previous generations in learning the ropes from the bottom up and doing basic tasks such as data entry and reconciliations.
But there's no reason you need to be restricted by your local market in fulfilling this work. Qualified accountants in places like the Philippines are available to complete all your basic accounting work. And you'll save up to 70% on the cost of employing someone locally. There's no need to expand your physical office either. Not only are you freeing up yours and your staff's time for more valuable work, you're also achieving savings that can be better invested elsewhere in your business.
According to a study by Chartered Accountants Australia New Zealand, the rate of outsourcing professional services, including legal, accounting, management consulting and public relations, grew at an annual rate of 13% between 2000 and 2014 (A$4.4 billion worth of service imports in 2014), so you're certainly not alone in considering this option.
Owning the entire bookkeeping process
If we think beyond the work taking place within your firm, back to the tasks being performed by bookkeepers or your clients - how many times do you need to reformat, recode or redo the accounts just so that you can begin working with it? Again, offshoring solutions, give you a way to own and control the entire bookkeeping process, saving you time at the pointy end of the accounting process. And with such cost effective labour options available, you can pass on some of these savings to your clients to entice them across the line, while still invoicing maximum fees for more involved work.
Ensuring new business can find you
Now that you're making savings in your business processes and resourcing, where would you like to invest it? Yes, even accountants need to consider marketing if you're going to succeed in attracting new clients. And it needs to be more than just shopfront signage. Ideally you should invest in a strong website build that is designed to incorporate basic search engine optimisation (SEO) requirements. It's also worth trialling search engine marketing (SEM) such as Google Ads and have at least a basic social media presence with a few relevant posts a week. Again, the implementation of many of these tasks are ideal for an offshore team of staff if you want to continue reducing your costs.
Adding value for your customers
Now that you have systems in place to manage your accounting firms basic tasks, it's time to really give your customers the added value they're looking for.
A 2018 National Australia Bank report into the state of the Australian accounting industry found that most SMEs turn to accounting firms as their trusted advisor, more than to any other professional service. What's more, one in five SMEs would like more assistance from accountants with their business strategy.
Chances are, personalised service and being able to talk one-on-one with you, is part of the reason your client left their previous accountant. They're looking for strategic direction in their business and in their tax affairs, not just an accountant who will tick the compliance boxes. The more you can offer business advisory services, the more value you're adding to your clients' situation and therefore, the more value they are willing to pay you.
Offering integrated services
Many accountants are now broadening the services they offer to give clients a 'one stop shop' solution for their financial needs. It's the perfect way to grow your business, whether you're bringing in new business partners or extending your own skills, you now have the time and resources to look at areas such as:
Auditing
SMSF
Financial Planning
Mortgage Broking.
Acquiring new business
Once you have a streamlined business model with offshore resourcing, you can start to look at growing your business through acquisitions. Small books are always available to purchase and often have high net worth clients that you can really add value to. You can even look at acquiring accounting firms in other regions. Pay particular attention to their current wage costs and also whether they are knocking back potential clients due to a lack of capacity. Many accountants who are at this stage, are ready to pass the baton on to a new principal.
When it comes to growing and scaling your accounting firm, it's about more than just gaining new clients - it's about finding new and more streamlined ways in which to do the traditional tasks that all accountants need to do.
If you'd like to know more about how outsourcing can add value to your accounting firm, download our whitepaper on how businesses just like yours are fueling their growth through outsourcing.