We've now entered an era where modern technology and cloud computing allows almost anyone to start up a business and operate without the costly overheads involved with employing staff such as bookkeepers and digital marketers. At the start-up stage of your business, this is great - you get to know your customers, your processes and your products. You can build your own website, market it through social media, manage the fulfillment and account for it all via easy-to-use bookkeeping software.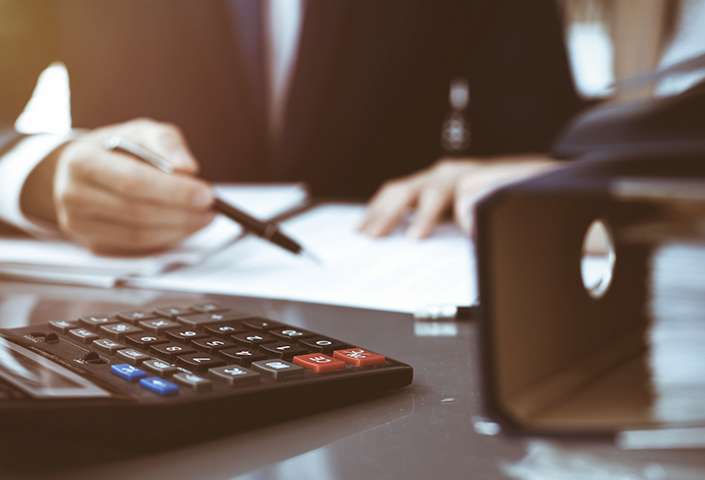 However there comes a point in every business lifecycle where doing it all yourself is no longer an effective use of your time or even your employees' time. You need to be working on your business rather than in your business. And one of the first tasks you should consider outsourcing is your bookkeeping.
When should you outsource your bookkeeping?
Just because technology allows you to manage your own accounts, doesn't mean you should. You'll never have the learned knowledge that a specialist has and what will take you hours to learn and complete is likely to only take a bookkeeper five minutes. Also, once you reach a certain turnover threshold, the tax implications actually mean that you could be doing the wrong thing by your business if you continue to do it yourself. In Australia, that magic figure is $75k before you need to register for BAS and in recent times, businesses now also need to understand and manage single touch payroll (STP).
No matter where you are in the world, if you're struggling to keep up with your paperwork, can't get your head around tax regulations or have multiple employees to pay, it's a clear sign that you need assistance in the form of an outsourced bookkeeper.
How to find, interview and recruit a bookkeeper
Once you've made the decision to outsource your bookkeeping, there are a couple of options:
Local contracted bookkeeper
You're likely to find a wealth of bookkeepers in your local market, however, other business owners and your accountant will tell you that the quality and accuracy of their work varies dramatically. In addition, not all bookkeepers are qualified so do your research and go with personal recommendations. Good bookkeepers are also busy so it's worth discussing issues around capacity, responsiveness and timeliness when you're looking to engage with them. And as any business will tell you, they're also worth their weight in gold and tend to charge accordingly - which is why many businesses have begun seeking an alternative.
Offshore outsourced bookkeeping
This is an option that businesses of all sizes have begun to embrace - outsourcing their bookkeeping to an offshore location. By tapping into a global pool of talent, you'll have a greater choice of staff at a cost saving of around 70%. In many cases, an offshore bookkeeper will actually be a fully qualified CA or CPA accountant so quality and accuracy is a sure thing.
But how do you find them? Some businesses will go it alone but when it comes to employing someone remotely you need to weigh up the risks of this process. Are your security protocols up to standard? Will they have reliable internet connectivity? What happens if they get a better offer and move on without notice?
Finding an offshore bookkeeper is best done through a third party provider. A provider is on the ground in your offshore location with a full understanding of the local market and culture, plus they operate from a central office where your staff member will be based. This means that your staffing costs will include IT set up and support, office infrastructure and security. It's also their role to find, interview, recruit and onboard your bookkeeper, specific to your organizational requirements. You're involved in determining the role responsibilities and interviewing candidates but the responsibility to narrow down the selection and then recruit the successful candidate sits with your outsourcing provider. And this is all at a set fee which still comes at a 70% saving compared to employing or contracting locally.
How to train your new team member
Once again, your provider will be available to assist in this process and will have a range of tips and techniques to assist you. If you can afford a trip to meet your bookkeeper in person then that's great but certainly not essential in this day and age.
The most important aspect of the training process is preparation and documentation. It not only helps your new team member, but will also help you gain a clear idea of exactly what you need them to do as well as ways in which you could streamline your inhouse processes.
Firstly, ensure that everything you need for your bookkeeper to access is available in the cloud. Most accounting software is cloud-based now but there's still the occasional on-premise software package so be sure you've updated to a cloud-based subscription. Also consider setting up shared folders for receipts and documentation to assist with account reconciling, or use a cloud-based receipt bank. Receipt banks will also help you keep on top of things at your end and allow you to scan and upload your receipts when you're out on the road.
Then begin documenting your processes using screenshots or recordings where possible. Set up all the account accesses they'll require, along with an email address and include these and the appropriate URLs in your training documents. It will become a valuable resource for your staff member to refer to, long after their initial training session. Once your process documentation is ready to go, set up a series of video conferences to run through it all with them. This will include sharing your screen so that they can physically see what you're doing. Give them direction on where to locate receipts so that they can easily reconcile your accounts and tell them about how you prefer to be communicated with - whether it's via email, over the phone or through messaging within your accounting system.
Working with your bookkeeper
Once the initial training is complete, you need to set in place an ongoing working relationship. Think about how you would interact with and manage a local resource, and apply similar procedures. Things like work in progress meetings are vital and you'll need to set clear expectations around deadlines and deliverables. However a strong working relationship goes beyond the task oriented side of things and must consider things like morale and inclusion. Weekly team meetings need to adapt so that your bookkeeper can dial in online and be sure to recognize a job well done in this setting. Also introduce online messaging for ease of communication between team members. And ensure your bookkeeper feels comfortable asking questions and prompt them in the early stages to open up lines of communication.
Reviewing performance
By managing task allocations and providing regular feedback to your bookkeeper, you'll be in touch with how they're performing and fitting in with your business. And ensure you are clear from the beginning regarding expectations and deliverables. You'll also be supported closely by your outsourcing provider who will put a probationary period in place and conduct regular performance reviews on your behalf. They'll also be responsible for monitoring behaviour and productivity, and will have a number of strategies in place including work station tracking software to ensure your bookkeeper is productive and therefore able to meet your expectations.
Ready to dive into outsourcing your bookkeeping? Learn more with Everything you need to know about offshoring Part 1.