Looking into contact center outsourcing services for the first time, or wanting to improve your current solution? You're in the right place. Here's what you need to know about operating a call center in the Philippines…
The main reason so many companies have decided to offshore their contact center operations to the Philippines is, of course, significant cost savings.
Salaries make up about 80% of the cost of running a contact center. To break down the salary costs, the minimum yearly salary for a full-time contact center agent in the US is about USD$31,000 and in Australia it's about AUD$42,000. By comparison, the average salary for a junior level inbound contact center agent in the Philippines is around USD$5,000 or AUD$7,250 per year.
For you, this means that for the same cost as one local staff member working 9 to 5 Monday to Friday, you could have an entire team of 4 people in the Philippines! Imagine having all 24 hours well covered, for less than the cost of one local 40-hour full-timer.
Book a Free Consultation
Want a call center agent - or a team of agents - in the Philippines?
Even more importantly, if your contact center needs 50 FTE call center agents, the cost savings add up to over a million dollars each year. It's no wonder so many companies are delighted with their offshore call centers in the Philippines.
---
Improve customer service with an offshore call center in the Philippines
Being able to afford more contact center agents in each shift means less waiting time for your customers. When your customers' frustration increases with every minute spent on hold, your team's quick response time makes for happier customers.
What's more, the Philippines has a huge talent pool of experienced contact center workers, at all levels. If you need specific subject matter experts, there should be plenty to choose from in Manila.
You don't have to worry about communication problems, either. Most Filipinos in their 20s to 40s are native English speakers with a slight American-sounding accent and excellent written English. And certainly any Filipinos with experience in call centers have had extra practice in applying their English skills in business. This means that your customers and contact center team will be able to communicate easily.
As our clients will tell you, Filipinos contact center teams excel at following processes. In fact, you'll enjoy reading about how one of our offshore contact center teams increased revenue by AUD$1 million in their first year, simply by sticking to processes. (Ask us how we can help you achieve jaw-dropping results).
But what really sets Filipinos apart from other offshore contact center locations is their culture: they're lovely people. The Filipino culture focuses on politeness, hospitality and respect, which makes Filipinos extremely well suited to customer service roles.
So well suited, in fact, that as of 2018 the Philippines has the most call centers in the world.
Luckily, it's easy to build an offshore contact center team, and reap all these benefits in your business. And you can do it for a fraction of the cost of a local contact center.
---
Commonly offshored contact center job roles
Contact Center Operations Manager
Team Leaders
Contact Center Agent (typically customer service and customer support agents)
Telemarketing (inbound and outbound calls)
Debt Collection
Furthermore, you can employ subject matter experts from your specific industry. Let's say you're an insurance company. You might prefer to hire some experienced insurance industry contact center agents to act as subject matter experts or training managers. Their role is to help staff who are new and learning, and to be the nominated staff members for escalating complicated cases or dealing with challenging customers.
---
How to structure your contact center team
Your local Chief Customer Officer or Head of Customer Experience will oversee your offshore contact center team and drive your company's vision and values down through the ranks.
Your first offshore appointment is the Contact Center Operations Manager, who becomes your offshore champion. They'll oversee your offshore operations and communicate daily with your local executive.
After those key roles, the rest of the structure and headcount depends on how large your team needs to be, in order to fulfill your business goals. Call center outsourcing services are extremely flexible and easy to scale up or down as your business needs change.
A typical contact center team with a headcount between 60 and 100 employees will include the following positions:
Contact Center Operations Manager (usually has 3-4 team leaders reporting to them)
Team Leaders (usually have 10-15 contact center agents reporting to them)
Contact Center Agents (inbound and outbound)
Senior Agents or Subject Matter Experts
QA Manager/Specialists
Training Manager/Specialists
Workforce Manager/Analysts.
If you're aiming for a smaller start-up team, the critical roles to hire would be the Operations Manager, Team Leader and of course the contact center agents.
For the pioneer batch of contact center agents, it's best to have a mix of agents at junior and intermediate levels, rather than appointing all senior agents. This is because junior and intermediate agents have room to learn and grow while senior staff may expect growth immediately. Indeed, this is fine if your business trajectory is to expand fast.
Of course, the exact quantity of each of those roles depends on your specific needs. The good news is that you can start with the basic structure, then quickly and easily add more staff as your business grows, without any big up-front investment.
In fact, when it's time to add an extra team of 10-15 agents to your contact center, it's a great opportunity to promote from within. By training an experienced contact center agent to become the new team leader, it demonstrates to your team that you're willing to invest in their careers, long term. What's more, it can show other agents that there are opportunities for career progression, which builds loyalty and leads to a more stable workforce.
---
Workforce Management team
The Workforce Management team is like the conductor for your contact center orchestra. They're responsible for forecasting contact volumes based on call data, and applying that information to rosters and staffing levels to suit peak and low times.
Workforce planning is essential to the smooth operation of your contact center, and to some extent, employee satisfaction. If there are not enough customer service staff to cope with the load, staff will feel rushed, pressured and overworked. On the other hand, if there are too many staff rostered on a shift, they'll be bored and productivity will drop (not to mention, it's a waste of your staff budget!)
Workforce Management works with each team to monitor and improve employee attendance, productivity, and performance. They'll also work closely with the Quality Assurance team and Training team to resolve employee performance issues.
When disaster strikes, such as IT failure, power outage, public transport disruption or natural disasters, Workforce Management team is responsible for plugging staff gaps in the team and making sure customer service levels remain high.
The Workforce Management team typically consists of the following specialists:
Workforce Manager or Supervisor
Workforce Analysts.
The number of people in the Workforce Management team will vary depending on the size of your contact center. A contact center of 20-30 people might only need 1 Workforce supervisor, while a contact center team of 200 people might need a Workforce Manager or Supervisor and several Analysts to cope with the load.
---
Inbound contact center teams
The inbound team focuses on incoming sales and customer service calls, plus live chat and email responses if you use these methods.
A typical inbound team has a ratio of one Team Leader to 10 to 15 Contact Center Agents. In the mix, there's usually at least one subject matter expert, a few senior agents with lots of experience, and a few juniors.
Operations Manager (usually have 3-4 team leaders reporting to them)
Inbound Team Leaders (usually have 10-15 contact center agents reporting to them)
Inbound Contact Center Agents
Subject Matter Expert.
It's important to have a couple of Customer Service Representatives in your team who are experienced in dealing with issues, complaints and conflict. Because no matter how good your service is, you'll inevitably come across challenging customers at some point.
---
Outbound contact center teams
Similarly, your outbound team will be structured with Team Leaders overseeing about 10-15 sales-focused Telemarketers, for either cold calls or warm calls.
In addition, the outbound team may also have their own dedicated Training Manager to make sure the team's product knowledge is excellent. Of course, they'll have a higher conversion rate if they can answer all your customers' questions on the spot.
Outbound Team Leaders (usually have 10-15 contact center agents reporting to them)
Outbound Contact Center Agents
Training Manager.
There might not be much cross-over of staff between the inbound and outbound teams. While they're working towards a common goal – increasing sales for your company – the inbound and outbound teams usually work separately, but ultimately reporting to the same Operations Manager.
---
Quality Assurance teams
The QA team works with all the other teams including Workforce, Inbound, Outbound, Training and IT. They're responsible for:
Data analysis on the success of your offshore operations
Continuous improvement of customer service
Listening to recorded interactions
Identifying issues
Update process manuals when needed
Refer to training managers where staff need more training to improve.
The QA team is where you'll find the best process-driven minds. They thrive on data and they have a knack for spotting and fixing problems.
Depending on the size of your contact center, you might need:
The larger your contact center, the larger Quality Assurance team you'll need to monitor and improve your operations. With thousands of calls coming in and out each day, there's a lot of data to analyze and report on!
---
Training teams
The Training team are the product and service experts. Their main role is to train staff, including:
New staff welcome, induction and on-boarding
Everything the Agents need to know in order to sell products or services
Teaching scripts, processes, and customer service expectations
How to use the CRM system
How to diffuse a situation or calm an angry customer
Re-train staff if their performance drops
Upskill staff for promotions (such as from Agent to Team Leader).
The Training team includes several Training Specialists and a Training Manager, who report to the Contact Center Operations Manager.
Training Manager
Training Specialists (quantity depends on contact center size).
Naturally, they also work with the IT team on the features of the CRM, and with the Workforce team to improve staff performance and productivity.
---
Challenges that call centers in the Philippines can face
It's worth acknowledging that some of your customers will struggle to understand heavy accents, often made worse by latency or "call lag" when talking to an overseas customer service representative. At MicroSourcing, we're aware of these issues in the contact center industry and we've worked hard to eliminate these problems in our services to you.
Due to the Philippines' American-influenced education system, Filipinos speak English with a slight American accent which most English-speaking customers find easy to understand. What's more, MicroSourcing invests heavily in solid infrastructure to maintain high call quality and prevent annoying call lags. For your customers, this means a pleasant customer service experience, free from technical difficulties and annoyances.
As with any offshore operations, it's critical to maintain daily communication between your local office and offshore team. The most obvious situation is if your local Marketing team plans a big sales promotion but forgets to tell the contact center Workforce team about it, they might not have enough staff rostered on to cope with demand. And that means you'll have disappointed customers who can't get through on the phone.
There's also the aspect of maintaining company culture. When teams work separately from the main operations of a business, there's a chance that your company culture won't carry across to the offshore location.
To address this issue, it's important that your local executives and managers visit the offshore operations regularly. Get to know your team, spend time with them and understand each other. Make sure your offshore contact center teams embrace your company values and expectations. Just as importantly, bring key offshore team managers to visit your local operations to experience the company culture, so they can be cultural ambassadors, in both directions.
Interested in recruiting team(s) in the Philippines?
Since our inception in 2006, MicroSourcing has become one of the biggest providers of offshoring solutions in the Philippines. We can help you build a dedicated team in the Philippines, regardless of the roles and level of specialization you require. MicroSourcing is 100% owned by the Probe Group, one of Australia's fastest growing offshoring solution and customer engagement firms. So, it's safe to say we're experts in outsourcing to the Philippines.
Call +1 888-731-0023 today or send us an email to discuss your company's offshoring needs.

ISO/IEC 27001:2013
ISO 9001:2015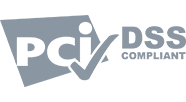 HIPAA & PCI DSS compliant