Given insurance companies exist to support others during difficult times, it is often forgotten they face massive challenges of their own. Those immersed in the industry such as agents, underwriters and brokers know better than anyone that they have never faced more competition and tighter regulation. They face a daily battle to overcome hurdles that threaten not just their profitability, but their survival.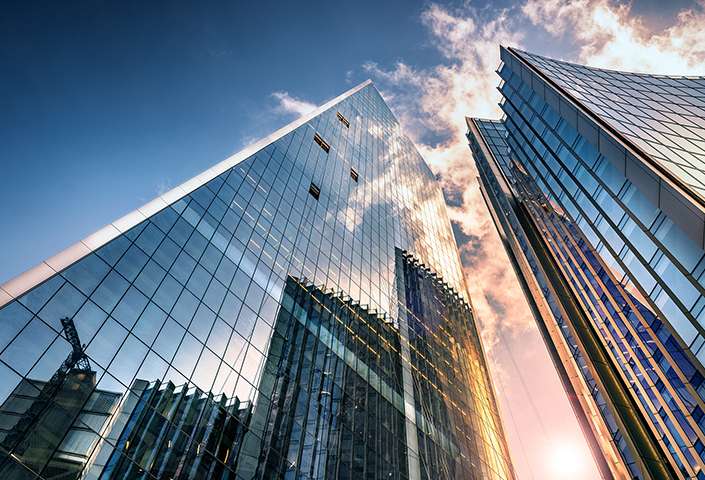 The insurance industry is not alone in having had to adjust to a changing landscape. New technology, data-driven processes and growing customer demands have revolutionized all sectors but, certainly when it comes to cyber risk, it has been reported that insurers are "behind" compared to banking and some other financial sectors. There has never been a more important time for insurance executives and managers to not only be across the current pain points in their industry but embrace simple, intelligent and cost-effective solutions to address them.
Industry challenges
Without being alarmist, the number of challenges facing the industry are many and specific concerns depend on niche markets, company sizes and geographic locations. These are a few of the key issues impacting businesses across the board.
Cybersecurity

While the banking and financial sectors have led the way with mitigating cyber risk, the insurance sector has some catching up to do. One successful hack of a big-name company would be enough for the entire industry to not only lose billions of dollars but the trust of countless customers. Protecting the personal information clients share with them needs to be among a company's highest priorities and legacy systems that have substandard levels of security are simply not acceptable. The risk of cyber-attack can never be fully eradicated but it can be mitigated and no expense should be spared in doing just that.

Customer experience

It is one thing for an insurance company to sign up a customer. It is another to nurture them to the point where they become loyal advocates and encourage others to do the same. There has never been a greater need for companies to focus on customer experience, with studies showing consumers who enjoy a great customer experience are five times more likely to recommend a brand to other people. Given the huge downside for insurance companies that fail to deliver quality customer service, customer relationship strategies and tools can play a significant role in helping grow a business.

Technology

The cost of maintaining the cutting-edge technology needed to deliver for customers and keep pace with the competition is proving difficult for many insurance companies. From artificial intelligence to robotic process automation, there is an increasing emphasis on incorporating and implementing systems that help improve efficiencies and accuracy for activities such as underwriting and processing claims. Companies that bemoan the need to evolve rather than embrace technology are destined to struggle in the new high-tech world. The fact 'Insurtech' has emerged as a catch-all for the use of technology innovations that aim to deliver savings and efficiencies across the industry shows how seriously the issue is being taken.

Big data

Like every industry, the insurance sector is grappling with challenges related to big data. From managing the cost, cleansing and organizing of data in real-time to navigating the debate over who owns data and how it may be used, companies are under intense scrutiny to not only do the right thing but be seen to be doing the right thing. Given the relatively fledgling nature of the sector, government and industry regulations are certain to continue to evolve, further adding to the complexity of the challenge for insurance firms.

Recruitment

A concerning trend among some insurance companies is the belief that someone with a basic knowledge of the industry and no specialized training can guide their fortunes. Nothing could be further from the truth, with fully qualified financial practitioners and agents best positioned to deliver quality results.

In the context of the challenges above, a quick win for many insurance companies could be implementing a smarter resourcing strategy, such as outsourcing. The idea is to keep your core business in-house to free up your local team's time so they can focus on what they are good at, while outsourcing the time-consuming, repetitive tasks to an expert provider who can assist you to build efficiencies; which will ultimately improve customer experience and your bottom line.
Outsourcing solutions for insurance
Outsourcing insurance processing to nations such as the Philippines has been proven to help insurance companies meet the unique challenges they face and guarantee growth in an environment of constant change. The ability to achieve higher customer satisfaction levels, maximize operational efficiency and reduce overheads is appealing to any executive and within reach for those that choose to embrace a BPO market that is expected to reach $405 billion by 2027. Here are some common functions which can easily be outsourced:
One of the great things about the outsourcing industry is it is continually evolving to deliver for the modern business. While there was a time it predominantly focused on basic roles such as contact centers and data entry, today's BPO provider is meeting the very specific needs of insurance agents, brokers and underwriters, while the rise of new automation capabilities and AI opportunities are adding another level of service.
There is no doubt that insurance firms that open their arms to the outsourcing industry are giving themselves every chance of successfully navigating the unique challenges they face. Be it mitigating cyber risk, improving customer experience or benefiting from big data, it is comforting to know a wealth of expert organizations and talented people are ready to help share the load.
Outsourcing is just one way that insurance companies are growing and scaling their businesses in the modern environment. Explore seven more major trends that are likely to play a significant role in the insurance industry during the next few years.