Coining the 'war for talent', back in 1997, McKinsey & Company released a study outlining the need for finding and retaining talented employees in a landscape that was increasingly competitive. Over 24 years later, the battle continues. 59% of 373 IT decision-makers have accelerated their digital transformation efforts due to pressures arising from the pandemic. This in turn has created not only a surge in the demand for digital skills but the ability to retain and find quality employees continues to rise.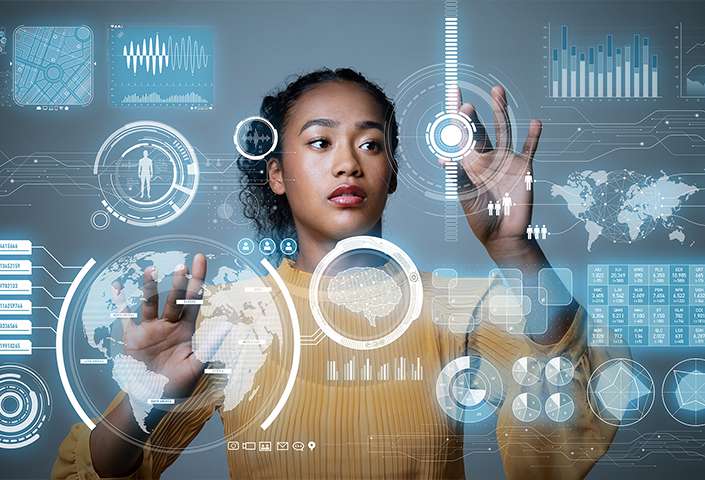 According to research firm Gartner, in 2019, talent shortage became the top emerging risk within organizations, previously being the third top risk in their 2018 study, just behind accelerating privacy regulations and cloud computing. International recruitment company, ManpowerGroup, places talent shortage at a 15-year high, with hard and soft skill sets becoming harder to find than ever before. In fact, nearly 69% of organizations are having difficulty filling jobs, stating COVID-19 as a major factor in the re-shaping of in-demand skills.
Technological advancements in artificial intelligence (AI), big data and robotics are continuing to transform the way we work and impact the competitive advantage of a business, resulting in the need for employees with digital skills. It's a simple supply and demand conundrum. Digitization is increasing the demand for staff that possess technology skill sets. This increase in demand is not being met with a satisfactory level of employee supply as skills such as web development take time to master. As a result, the cost of employing staff increases and with economic factors such as COVID-19 taking its toll on businesses financially, 'the war for talent' continues its cycle with a 'who can afford who' mentality.
The demand for skilled talent statistics: what are the facts?
If the demand and supply for skilled workers does not rectify itself by 2030, the global talent shortage may reach 85.2 million people, resulting in about U.S. $8.5 trillion in unrealized annual revenues. These losses will be felt universally across all industries, but knowledge-intensive areas such as technology, financial, manufacturing and business services will feel it the most. Digitization trends such as AI and automation continue to make headway in terms of taking care of time-consuming tasks and improving efficiency. However, without human workers with the right skills and knowledge required to create this technology, these productivity gains will remain unrecognized and undeliverable.
With the pandemic pushing global unemployment over the 200 million mark, it would be fair to assume that employers might 'have their pick' from a large pool of quality, skilled workers who suffered because of sudden employment losses or financial turmoil during this time. However, there is research to suggest that applicants are now in control, wanting more value-based benefits from potential employers rather than just financial gain.
Another issue is that the surge in digitization trends is happening at a pace that the rate of education cannot sustain. While universities, governments and educational institutions are putting in the effort to get the younger generation interested in technology-based studies, there still aren't enough graduates.
The top skills and roles in demand
As digital disruption accelerates, so does the need to find employees with the right mix of technical strengths and soft, 'human' skill sets. According to ManpowerGroup, the top 5 in-demand roles fall within the following categories:
According to the recent 'Demand for Skilled Talent' report conducted by leading recruitment agency, Robert Half, skills combining software development and IT operations have increased in demand by 344% between 2020 - 2021 versus 2015 - 2016.
According to LinkedIn, the top 5 in-demand soft skills are:
Creativity
Persuasion
Collaboration
Adaptability
Emotional intelligence.
The following list of hard skills further showcases the impact of digitization on the job market and why these digitally-focused skill sets are getting hard to find. Here are their top 10 in-demand hard skills:
Blockchain
Cloud computing
Analytical reasoning
Artificial intelligence
UX design
Business analysis
Affiliate marketing
Sales
Scientific computing
Video production.
How to stay relevant: what companies can do
Make employee education and on-the-job training a priority within your business.Creating ongoing opportunities to train and upskill is key. More than half of all employees will require significant re-training or upskilling in order to meet the demands of recent economic changes. Focus on the employees you currently have right now. As mentioned, it's an 'employee-driven market' and sourcing new, skilled workers means going up against other businesses who are willing to pay more to employ the same staff to remain competitive.
Gone are the days of week-long seminars, instead, focus on tailoring these training and educational opportunities for development to your individual employees. Have your leaders sit down with their teams individually, figure out what skills are their strengths, where their areas of development are and schedule relevant training based on that information. By investing in your existing team, you'll find staff satisfaction and retention ratings will also increase.
Additionally this will help you identify skill gaps within your organization, for which you can consider training employees to fill or whether it is financially viable to consider hiring new staff/teams with the appropriate skills. Start with your foundation of existing employees and build from there. Make sure to invest in your existing staff just as much as you are investing in hiring skilled ones. You don't want your current staff satisfaction levels to decrease, resulting in poor employee retention rates. That would result in a "two steps forward one step back" scenario.
You may even notice that when you do actively go out to market and source skilled talent, despite another company offering a higher salary, a person may choose your business over another, because of the way you value your employees and invest in their development. Leading with values, emphasizing your commitment to social and environmental issues and promoting inclusive and diverse work cultures are all ways to strengthen your appeal to potential employees.
How can offshoring help to supplement local talent shortages?
Stemming back to the principles of economics, an increase in demand and a decrease in supply result in the demand product becoming more expensive and often difficult to source. Considering alternative resourcing strategies, like offshoring, is a way organizations can open up to a global pool of quality talent while reducing employment costs by up to 70% in the process.
Take this example of a national medical record retrieval services company who were looking for ways to reduce their service costs to ensure that they could stay competitive within their market segment. However, the increasingly high cost of labor within their local talent pool made this challenging.
The organization decided to embrace outsourcing to the Philippines and launched operations with a starter team of 34 people made up of an operations manager, a quality and training supervisor, two team leaders and 30 associates.
Through implementing an offshore team, they were able to reduce their per-unit production costs by more than 40%. This resulted in existing business contracts becoming profitable again and secured their competitive positioning. They have since been able to scale up operations effectively, secure larger client opportunities and have created a highly scalable platform through which it can continue to grow its business.