A lot has been written about the Philippines freelance boom in recent times, so much so that the phenomenon has earned its own moniker. Article after article references the 'Philippines gig economy', a catch-all phrase that paints a picture of tech-savvy millennials embracing the freedom of being their own bosses and ticking off jobs for overseas clients when and where it best suits them.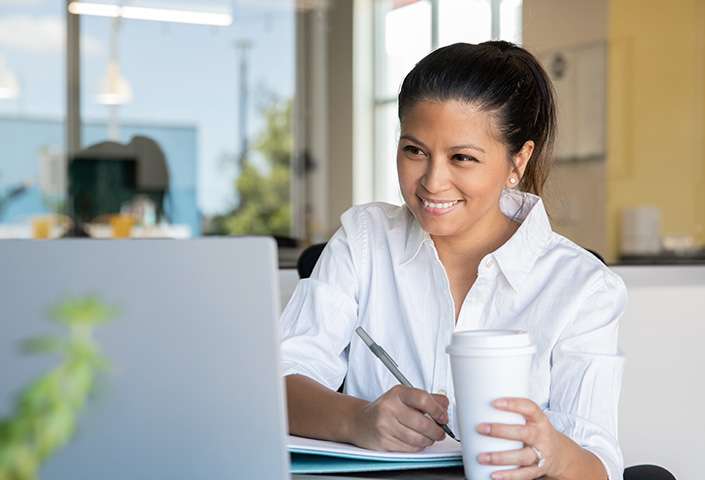 The growth of the country's freelance industry cannot be understated. On the back of a global pandemic that saw remote work barriers shattered, up to 1.5 million Filipinos are registered on international online platforms for freelancing services1 and the country is among the fastest-growing gig markets in the world2. In the words of Creative Economy Council of the Philippines President Paolo Mercado: "As Filipinos are renowned for their creativity, work ethic and customer service orientation, it is not surprising that more and more international businesses are willing to pay for Filipino talent."3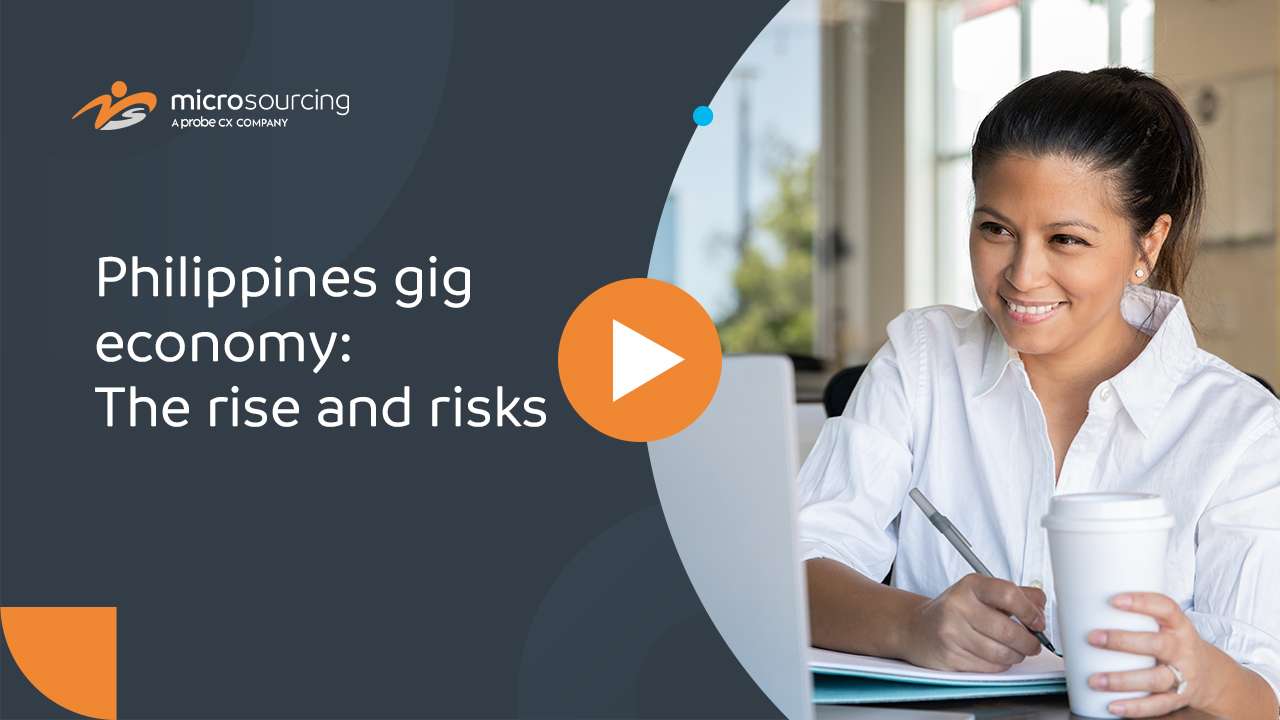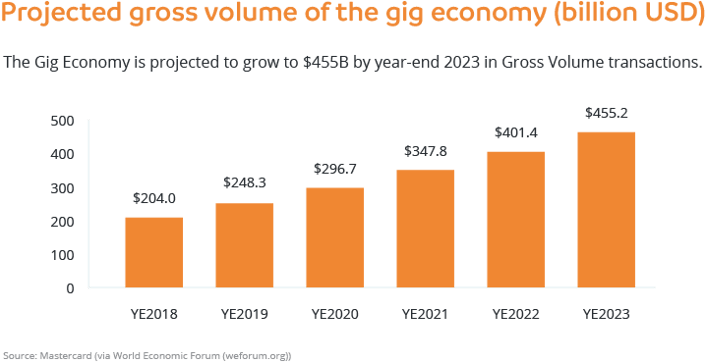 Rarely has a truer word been spoken. Filipinos are excellent workers but in the rush to talk up the nation's freelance market, too many people are failing to mention that not all is as it seems and, in turn, many onshore businesses are ending up frustrated, disillusioned and out of pocket.
Risks of the gig economy
There is a lot to like about offshoring – reduced costs, increased efficiencies, improved productivity – but there is a big difference between partnering with an established outsourcing provider and teaming with an independent freelancer. While the former comes with the checks and balances an onshore firm would expect of a professional organization, the latter exposes them to risks that too often result in tears.
Background checks – the gig economy is a catchy name for freelancers. They are individuals who typically sit at their own computers and are granted access to a client's systems without those clients truly knowing who they are. Quality outsourcing providers conduct background checks (e.g. police records, university results, previous work experience) that ensure the people working for them are not only highly qualified but reputable. That is rarely the case with freelancers and that is a risk not worth taking.
Data security – top outsourcing firms are bound by ISO compliance that protects data security and have insurance cover to address concerns. No such requirement exists for independent contractors. Then there is the issue of equipment, with the likes of MicroSourcing providing offshore staff with computers that actively monitor their productivity. Not for freelancers, many of whom access client data on the same computer they or their family use for online activities such as gaming, gambling and social media. Is that a risk worth taking?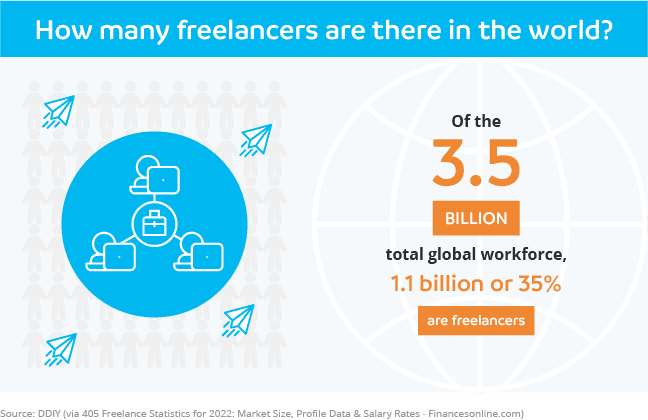 Quality of work – the best outsourcing providers are those with definitive guidelines and structures in place for their staff. This includes seamless onboarding, on-the-ground coaching and the ability to monitor and measure performance. Likewise, they have scheduled conversations with their clients to discuss the quality of their offshore employees and, if needed, these conversations can also be used to address any concerns. This is essentially non-existent when businesses enter the freelance market, which relies on trust (and hope) in an individual rather than the established protocols of a professional organization.
Tax avoidance – while onshore clients may not be directly impacted, it is worth noting the majority of Filipinos tapping into the gig economy are turning a blind eye to their tax responsibilities. Many freelancers sell their wares via online platforms that pass on payments, leaving workers to put the money in their pocket without contributing tax. Outsourcing providers ensure their offshore staff contribute tax and so they should be given the vital role it plays in benefiting their communities.
Ransom – sometimes rare cases are the most concerning and so it is with the threat of ransom. It is not unheard of for freelancers to reach a deadline and threaten their clients with not handing over their work unless they receive a 'bonus'. Similarly, granting relatively unknown individuals access to sensitive information has resulted in onshore businesses being forced to negotiate with unscrupulous freelancers.
What does the future hold for the gig economy in the Philippines?
With studies showing 75% of new freelancers joined the gig economy to achieve financial stability during COVID-194, there are now more than 1 billion freelancers in the world5 and, to be fair, many deliver what is asked of them. That said, there are clearly risks for businesses that choose to link directly with Filipino freelancers rather than have the peace of mind that comes from partnering with an outsourcing provider. Removing that middle layer undoubtedly opens up risks and too many companies only learn that after the damage has been done.
2023 is also shaping as the year the return-to-office debate could turn on its head. Discover why businesses need to be doing all they can to be employers of choice and playing hardball may not help their cause.
Reference:
[1] Insight: Philippines Freelance Market 2022 Report identifies uphill trend of Filipino freelancers with overseas clients - adobo Magazine Online
[2] The Philippines Freelance Report 2022 (payoneer.com)
[3] 1.5M Filipinos now freelancing overseas – Manila Bulletin (mb.com.ph)
[4] 40 Gig Economy Statistics You Must Learn: 2023 Market Share & Data Analysis - Financesonline.com
[5] 99+ Freelance Economy Statistics (2022) (parpera.com)