One of the difficulties with making technology predictions is that technology is one of the fastest-evolving sectors on the planet. Yesterday's ground-breaking innovation can be forgotten tomorrow, while a few years is akin to a generation in the digital space. Despite such concerns, one of the great joys of the tech universe is staying abreast of the latest concepts, tools and solutions and, then, identifying those that are destined to reinvent the way we work, engage with consumers and ultimately boost efficiencies, productivity and profits.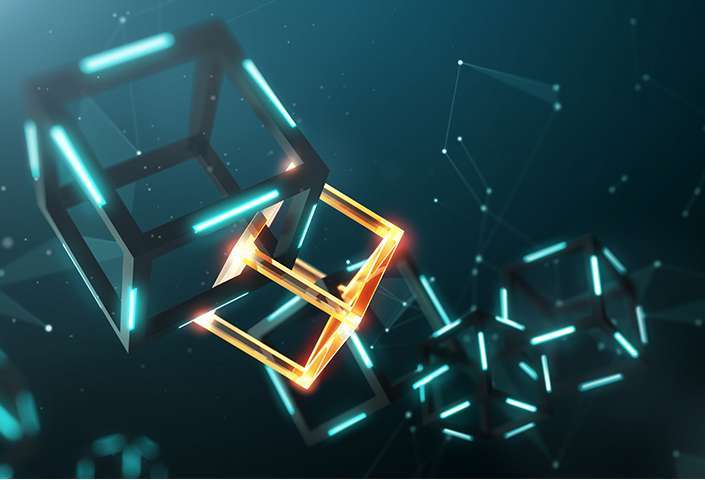 With that in mind, here is our selection of the top technology trends likely to gather pace in 2023.
Creative AI
If you are yet to encounter the term 'ChatGPT', we would be justified in assuming you accidentally stumbled on this technology article. Few tech innovations have received as much press in recent times as the chatbot that launched in November 2022 and is estimated to have reached 100 million monthly users within two months1. To put that in perspective, it took TikTok about nine months to achieve those numbers and Instagram more than two years2.
Created by OpenAI, ChatGPT is a natural language processing tool driven by AI technology that can answer questions and assist users with tasks such as composing emails, essays and code. More importantly, it is at the forefront of a suite of AI tools that are being used to generate creative content such as blogs, poetry, illustrations and 3D photography. The Creative AI revolution is set to have a profound impact on fields such as marketing, entertainment, design and gaming this year and long into the future.
Metaverse marketing
Some people may still be struggling to get their heads around the metaverse but tech investors have no doubt it is here to stay. Just look at a Bloomberg analysis that found the 3D visual simulation where people interact with one another via multiple platforms will reach an incredible market value of $800 billion by 20243. In 2023, more advertisers will join the likes of Nike in embracing the marketing possibilities of the immersive experience by tracking consumption choices and patterns in their metaverse stores with a view to replicating them in the real world. On the flipside, others will seek to enhance customer experience by connecting their physical stores to the metaverse via QR codes.
Quantum computing
Speed is everything in the online world, with users either delighted or frustrated by how quickly their network connections allow them to access what they want. Well, those users should be beaming as quantum computing is fast emerging as the future of computing. By using subatomic particles to create new ways of processing and storing information, it is promising to operate much faster than today's best processors and, in turn, will help solve complex problems in a fraction of the time. Quantum technology is in its infancy but 2023 is shaping as the year when government and industry investment will see rapid progress in hardware and software development and quantum products emerging to market. There will also be significant efforts to understand and mitigate potential risks associated with the technology.
Virtual offices
Remember when employees were nervous about asking for permission to work from home and employers believed staff needed to be seen to be productive? Imagine that. We now live in a world where research firm Gallup recently found 80% of remote-capable staff are working hybrid or remotely and more than 70 million U.S. workers can do their jobs remotely4. What began as a COVID necessity is here to stay and that means we can expect a boom in software and tools designed to make life even easier for remote workers. This includes online platforms called virtual offices, which are essentially digital replicas of physical spaces designed to boost transparency, communication and collaboration among co-workers. One such concept is Roam, which recently made headlines for raising $40 million5 on the back of a promise to be "an all-in-one Cloud HQ designed to bring a whole distributed company together in one headquarters"6.
Hyperautomation
Given their ongoing impact, several previous tech trends could have remained on this list but we have opted for one in 2023 – hyperautomation. Mixing innovations such as no-code AI, machine learning, natural language processing, robotic process automation and intelligent document processing, the concept essentially works off the premise that everything that can and should be automated will be automated. It is also big business, with the hyperautomation market share tipped to grow to $26.5 billion by 20287 and at least 80% of global businesses to embrace the concept in a bid to optimize productivity and improve customer satisfaction8. With respected research firm Gartner having declared that "exploiting technology for maximum automation drives digital acceleration, increases resilience, enables scale and cuts costs"9, expect more businesses to develop or fine-tune their own hyperautomation strategies this year.
Summary
In many ways, there has never been a more exciting time to be in business. Technology was always destined to play a role in shaping the direction of many industries but between the speed with which new innovations are arriving and the impact of society-shifting events such as the pandemic, we are living in a world with boundless opportunities to not only improve our businesses but reinvent them. Embracing trends such as those above and adopting new technologies is the key and the reward will be more prosperous and resilient organizations.
If you'd like to find out how the offshore outsourcing industry is responding to rising technologies such as automation and AI, download our eBook.
Reference:
1 Why We're Obsessed With the Mind-Blowing ChatGPT AI Chatbot - CNET
2 ChatGPT reaches 100 million users two months after launch | Chatbots | The Guardian
3 Metaverse may be $800 billion market, next tech platform | Insights | Bloomberg Professional Services
4 Returning to the Office: The Current, Preferred and Future State of Remote Work (gallup.com)
5 Roam raises $40 million to take on Zoom with virtual office spaces (cnbc.com)
6 Roam | About Us
7 https://www.prnewswire.com/news-releases/statistics-report-global-hyperautomation-market-size--share-to-surpass-usd-26-5-billion-by-2028--predicts-zion-market-research--industry-trends-growth-value-segmentation-analysis--forecast-by-zmr-301608557.html
8 27 Hyperautomation Statistics To Help Plan Your Future - Social
9 Three Steps to Hyperautomation (gartner.com)