At a time when terms such as 'economic uncertainty', 'financial hardship' and 'looming recession' dominate headlines, let us start by sharing some positive news for employers from the team at the renowned business journal Forbes1.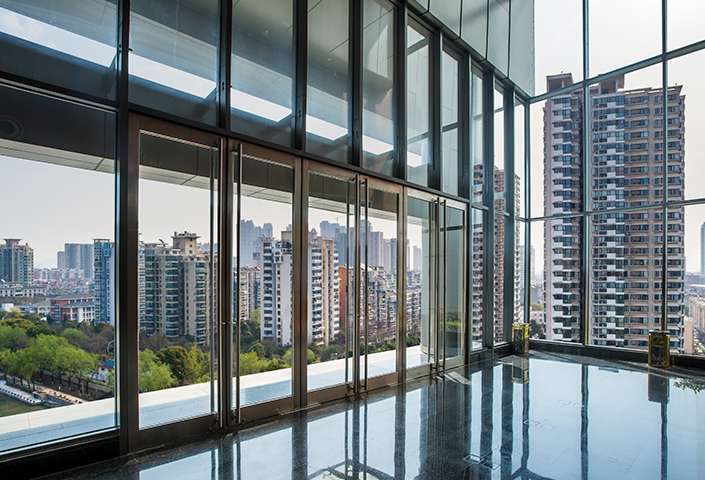 "Pandemic-related job shifts have slowed," it reports. "Labor participation rates have partially crawled back from their historic lows, immigration channels have reopened in many countries … (and) industries that over-hired in recent years have reduced their staff (and thus also reduced competition for talent)."

After a couple of years when a global talent shortage has put immense pressure on businesses, it is heartening to read there might be light at the end of the tunnel. Unfortunately, the Forbes article did not end there.

"But there's also bad news – (job) turnover rates and inflation remain high, large percentages of employees remain disengaged and interested in making a move, millions of job openings are un-filled and productivity rates linger below previous years. Further, significant underlying causes of The Great Resignation and Quiet Quitting remain."

If that is not enough to wipe the smile off a recruiter's face, the following numbers no doubt will. The United States has more than 10 million job openings and only 5.7 million unemployed workers2. A recent McKinsey & Company survey revealed 40% of Americans were thinking about leaving their jobs in the next three to six months3. With the skills deficit soaring, a record 74% of U.S. employers are finding it difficult to fill positions4.

Recruitment and retention challenges
While employees have lost some bargaining power since the heady days of the post-COVID world, businesses continue to face significant workforce challenges in 2023. Some of these include:
Skills shortages: while some economists are predicting 2023 to be the year the U.S. labor market will "return to normal"5, that will be small comfort for industries that continue to face an intense battle for talent. Take durable manufacturing where even if every unemployed person with experience was recruited, the industry would only fill 44% of vacant jobs6. It is a similar story in sectors such as education, health, hospitality and food services, with employers needing to remain competitive to attract and retain talent.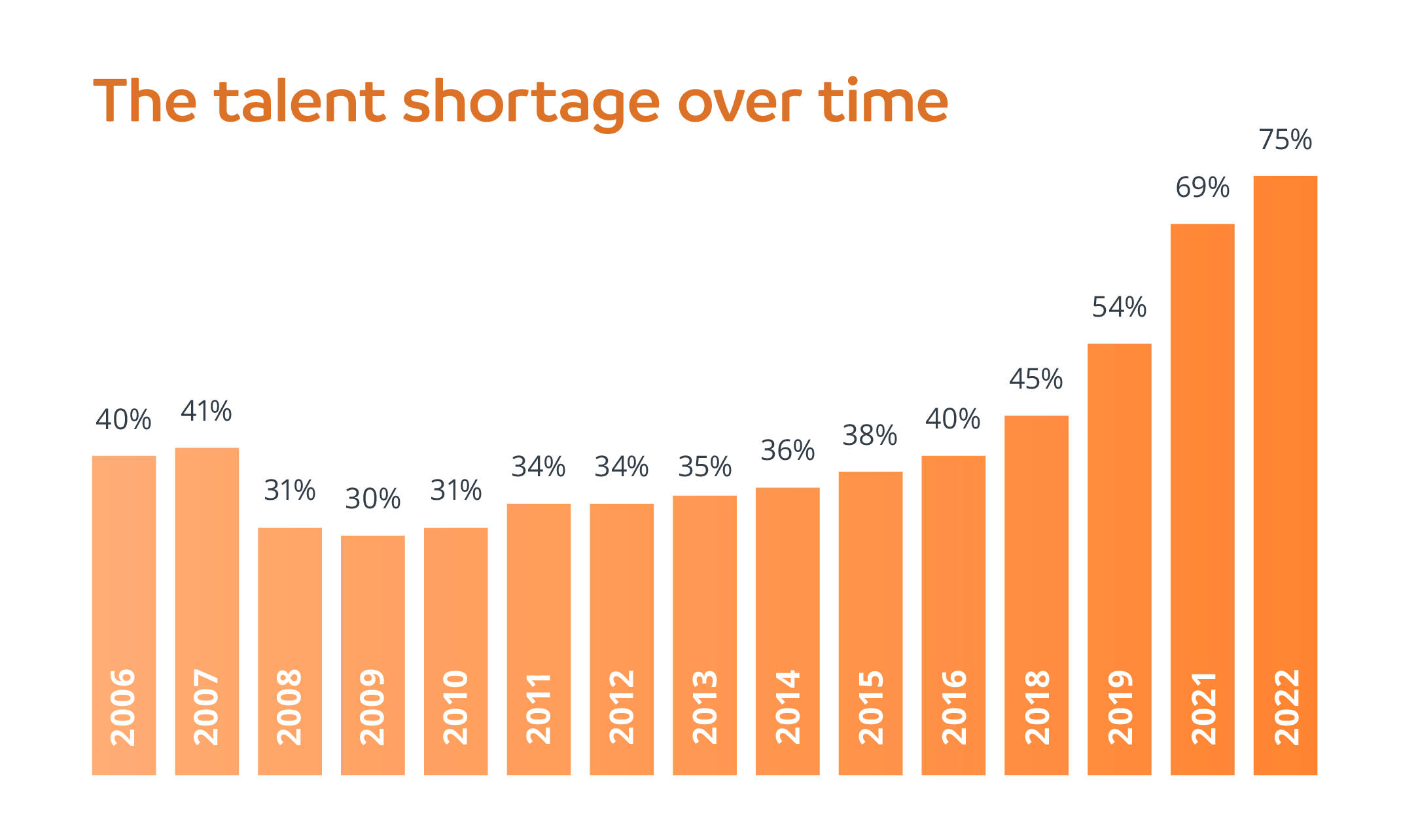 Changing expectations: the pandemic inspired a global wave of workers to question what they wanted from their jobs and, in many cases, whether they wanted them at all. That continued in 2022, with 4.1 million employees quitting their jobs in December alone7 to bring the yearly total to more than 50 million8. While there are reports 'The Great Regret' is on the rise9 – that is, people who wish they had never quit their jobs – the reality is employers continue to face a talent pool filled with people who expect more from their jobs than ever. More money. More flexibility. More remote or hybrid work. More meaning. The days when people felt grateful to have a job seem a long time ago.
Wage pressures: while Forbes is right to say labor participation rates are slowly rising from historic lows, there are still more job vacancies than potential employees in the U.S. and that is bad news for balance sheets. Coupled with increasing inflation, the tight labor market inspired significant wage and salary growth in 2022 and that pressure is likely to remain for the foreseeable future. Data from the U.S. Bureau of Economic Analysis revealed wage growth soared 11.39% in just one month last year10, while it was a similar story in markets such as the United Kingdom and Australia.
Top 3 recruitment trends for 2023
Candidate experience: recruitment is no longer solely about candidates selling their wares. These days businesses need to put their best feet forward to ensure they are an attractive destination and that starts with enhancing the recruitment process. Candidates who have a positive experience with an organization during this phase are 38% more likely to accept job offers11 and that is why job-seekers should expect more engaging recruitment experiences in 2023.
Technology: digital solutions are on the rise in every aspect of business life and recruitment is no different. Technologies such as artificial intelligence and automation are helping recruiters find the right people for the right jobs, with the associated software market tipped to reach $3.8 billion by 203012. The next year will see more investment in AI solutions that can sort resumes, identify ideal candidates from large talent and even use facial recognition technology to help understand a candidate's emotional intelligence.

Source: business.linkedin.com/content/dam/me/business/en-us/talent-solutions lodestone/body/pdf/global_talent_trends_2022.pdf
Staff retention: retention strategies will play a crucial role in resourcing in 2023 as there are huge benefits to keeping hold of employees rather than needing to recruit them. By investing in employee recognition initiatives, wellbeing support and upskilling and reskilling programs, businesses give current staff less reasons to search for opportunities elsewhere and, in turn, foster a ready-made talent pool for internal promotions.
Summary
Recruitment challenges are just that – challenges to be overcome. Rather than standing still, it is businesses that take a proactive approach to hiring and retaining staff that will thrive during the year ahead. From investing in technology and improving candidate experience to exploring proven strategies such as outsourcing to boost efficiencies and save up to 70% on labor costs, there has never been a better time to take a different path.
Keen for a deeper insight into the challenges, emerging trends and future of the global jobs market? Explore the Recruitment Market Trend Report 2023, a 10-page document filled with key details, eye-catching graphics and startling statistics.