Hospitals and clinics exist to provide patient care, but they must operate as businesses. It is a delicate balancing act to succeed at both, especially in healthcare where margins are low and patient expectations are high. In order to grow and thrive, every business has to consider managing costs as well as outputs – no easy feat in today's complex and evolving business climate. Healthcare outsourcing is a resourcing strategy that can, in fact, benefit both sides of the business equation.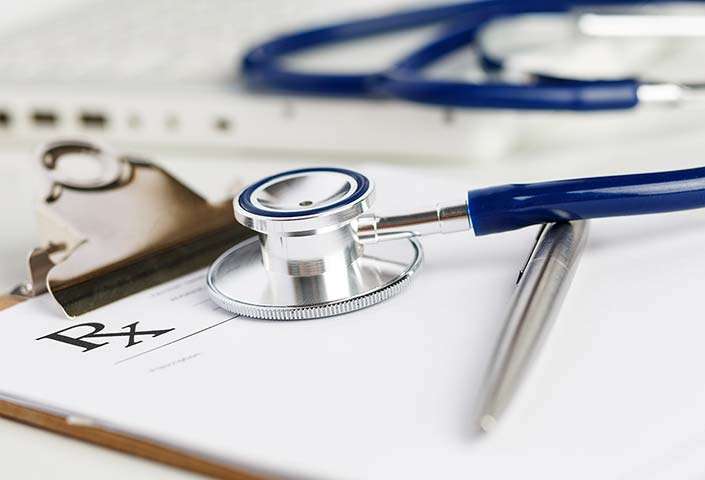 To shorten the billing cycle and capture every possible dollar, many healthcare organizations are turning to revenue cycle management (RCM) companies for help. But RCMs, too, must balance costs and deliverables in order to attract and keep their healthcare customers.
In the United States, the healthcare outsourcing industry is expected to reach a value of over $66 billion by 2023, up from about $52.9 billion in 2017. Meanwhile, Black Book Research tells us that:
By 2022, hospitals will have to reduce costs by an average of 24%, just to break even
Only 2% of hospital executives now say they would not consider outsourcing.
Myriad challenges make healthcare outsourcing attractive
Providers in the U.S. are grappling with challenges to every aspect of their operations including:
Shortage of skilled talent to meet the growing need for medical and non-medical personnel
Size constraints that make it difficult or impossible to increase staffing, or even to add a full-time specialized position
Budget constraints, regardless of business size, that affect operations and capital investment decisions
Complex and ever-changing compliance requirements
Well-informed patients who expect top-quality, personalized care at affordable cost
Fierce competition, not only from other providers but a widening range of peripheral businesses that are entering the healthcare arena
Non-medical concerns such as cybersecurity, with threats to digital health records and other patient data as well as the organization's own business and financial data.
COVID-19 has added new costs and challenges that affect both patients and business operations. These are expected to resolve at some point, but no one knows when and it's reasonable to assume things will never be the same.
Scope of the healthcare outsourcing industry
In recent years, providers have successfully augmented patient services and quality by outsourcing clinical services such as diagnostics, rather than adding staff and facilities that require capital investment and ongoing management and expenses. However, the trend is now shifting toward outsourcing business processes – the myriad of tasks required to keep operations running smoothly while front line staff treat patients. While essential, these tasks are not core functions. That makes them ideal for outsourcing.
Traditionally, non-medical functions such as housekeeping, dietary services or security have been commonly outsourced, but the work must be performed onsite which means outsourcing opportunities must remain local. However, there are a multitude of other roles that rely heavily on technology, which makes them ideal candidates for outsourcing anywhere including overseas where cost savings can be significant.
This opens the door to a wide range of healthcare outsourcing opportunities including:
Patient scheduling and follow-up
Administration and recordkeeping (medical coding, charting, transcription, claims processing, billing, payment processing)
IT (cybersecurity, systems design for digital transformation, data management)
Customer care (service/support)
Compliance management
Financial management and accounting
Human resources
Sales
Marketing.
Obviously, these tasks are not core business functions of healthcare organizations; but they are vitally important to running an efficient operation and they can be completed by highly experienced, well educated, English speaking staff offshore at a fraction of the cost.
IT leads the way
IT is the most popular target for healthcare outsourcing. Digital transformation has become essential across all industries, to ensure state-of-the-art business functionality. In healthcare, IT enhances patient care and facilitates electronic recordkeeping and data security. However, as critical as technology and tech services are, IT is not a core function. That makes it an ideal outsourcing opportunity.
While the U.S. healthcare outsourcing market overall is expected to grow at a CAGR of 3.8% until 2023, the healthcare IT segment in North America is forecast to grow much faster, at a 9.2% CAGR through 2027. It's not only providers driving this growth, but health insurance, pharmaceutical, biotech and clinical research entities.
Revenue cycle management is growing
This is another area in which the healthcare outsourcing industry is helping providers improve processes and reduce costs. According to Black Book, between 2015 and 2018 alone, the demand for full revenue cycle management outsourcing increased 86% among hospitals and other inpatient organizations. Globally, this sector is expected to grow from $52 billion in 2019 to $258 billion by 2027, a rate of 13% annually. North America, led by providers in the U.S., currently represents 54% of that market.
Competition for good talent is fierce
While location doesn't matter when it comes to outsourcing key functions such as IT and revenue cycle management, expertise are critical. And today's reality is that competition for well-trained, experienced personnel can be even tougher than competition to attract and retain patients. Furthermore, personnel costs represent a major component of any organization's budget.
Implemented properly, healthcare outsourcing can help cure many of the most challenging symptoms providers face today. It can improve operations efficiencies and productivity to support desired growth while mitigating growing pains. And it can help deliver higher quality customer service and patient outcomes.
But every organization is different. So, is healthcare outsourcing right for you? In this article, we examine the pros and cons and what it takes to establish a successful outsourcing relationship that delivers both profitability and patient satisfaction.
The pros and cons of healthcare outsourcing
Healthcare outsourcing has pros and cons. Benefits include cost savings, specialized skills and improved patient care. However, outsourcing can also result in data breaches or loss of control over certain functions. It's important for healthcare organizations to carefully weigh the pros and cons before deciding to outsource any function.
Pros – the benefits of outsourcing in healthcare
The healthcare outsourcing industry offers solutions to meet virtually every challenge mentioned earlier. And the benefits are just as wide-ranging.
Better cost control
Outsourcing can directly and indirectly save money, by reducing administrative costs and increasing process efficiencies. That brings greater stability and predictability to daily operations and strategic business planning.
Acquiring and maintaining technology is a major expense, requiring substantial capital investment for upgrading or replacement and never-ending maintenance costs.Outsourcing shifts this burden to the outsourcing provider, helping healthcare organizations improve both cash flow management and capital investment strategy.
Outsourcing decreases out-of-pocket HR expenses for recruiting, training and maintaining skilled personnel – as much as 70% savings when offshoring to the Philippines, for example. Outsourcing can also greatly reduce turnover, saving direct costs of employee replacement and retraining and indirect costs of productivity lapses and mistakes.
Outsourcing medical coding, billing, claims management, etc. can shorten the revenue cycle, significantly improving cash flow. It can also increase overall revenue through improved collections.
Broader, more diverse talent pool
Outsourcing enables healthcare organizations to augment staffing, temporarily or permanently, or to add or reposition entire departments. That provides an instant infusion of new or expanded expertise.
Providers gain access to a global talent pool of desirable candidates not otherwise available. For example, technology professionals are highly skilled, highly paid and in high demand in the U.S., making it nearly impossible to fill positions. Outsourcing offshore offers dual benefits of outstanding supply and lower costs.
Similarly, compliance and regulation are time-consuming jobs that require specialized skills that are more readily available offshore at more affordable rates.
Competitive edge
Outsourcing can level the playing field for smaller healthcare organizations by providing a wealth of talent and increased capabilities not possible in-house due to budget or space limitations.
Thanks to the inherent flexibility of outsourcing, providers can gain valuable scalability. Agility is mission-critical in healthcare to facilitate planned growth, support fluctuating needs and adapt to unforeseen changes.
Providers can also expand capacity to generate greater revenue by taking on more patients and/or offering a greater range of medical services.
Better outcomes
Healthcare outsourcing can increase quality and efficiency in numerous ways. But it does not mean giving up control, it means shifting the "who and where." Providers can divest themselves of a host of time-consuming day-to-day tasks and expenses associated with outsourced work - facilities and associated overhead, technology requirements, HR, payroll, etc. - because those become the outsourcing provider's responsibility.
Instead, providers can concentrate on broader management issues and on improving service quality that increases patient satisfaction and, therefore, competitiveness within the marketplace. For example, outsourcing (especially offshore) can make it easy to extend customer service hours without having to add staff and overhead.
Relieving staff of routine administrative work frees them up to focus on patients and their care. This can improve both health and morale for doctors and other medical professionals who are prone to stress and fatigue that lead to burnout. Happier staff means less turnover and therefore further savings.
Focusing on patients also improves their satisfaction. Happy patients are more likely to remain loyal and even help promote the provider to others, increasing long-term revenue.
Cons – or, more accurately, caveats
Outsourcing has become ubiquitous across industries because it provides proven benefits to control costs and increase quality and productivity. Nonetheless, the benefits of outsourcing in healthcare are not automatic. Success depends on knowing your goals and choosing the right provider.
Due diligence. Pricing isn't the only consideration. Digging deeper will help avoid common pitfalls that can derail a promising healthcare outsourcing program. That starts internally, with a goals assessment. Near term, you may be looking for cost reduction, smoother cash flow, greater flexibility or ability to take on more patients without sacrificing quality. Consider what you're spending now but also how well the status quo is serving employees and patients. The cost of dissatisfaction can be dangerously high, given the competitive labor and consumer markets.
What are your long-term business goals? What if you could consistently operate more efficiently and productively by outsourcing?
Experience. An outsourcing provider cannot serve you well unless they have broad, deep experience working with healthcare organizations, especially the specialties and/or processes you are considering outsourcing.
Talent pool. The right people are fundamental to success. Talent pool size, diverse capabilities within the healthcare professionals and operations management sectors, education, experience and turnover all determine whether the BPO can deliver top talent for your needs. Insufficient language skills can be a barrier to successful offshoring, but in the Philippines, there is a large pool of talent who have excellent English language skills, understand the complexities of U.S. compliance requirements and, in many cases, are trained and experienced in nursing.
Technology compatibility. BPO and provider platforms must interface seamlessly without delay or error.
Data security. BPOs must reliably meet HIPAA and other compliance standards and protect your organization's own business data. A breach could be catastrophic, in terms of data loss and disruption as well as diminished customer confidence and brand reputation. Clearly defined risk management protocols and procedures are essential to help mitigate potential problems.
Scope of work. Without clearly defined expectations, miscommunication can lead to omissions or "mission creep." SLAs must clearly identify key performance indicators, minimum performance standards and a regular, ongoing reporting and evaluation process. Itemize every cost so there is no confusion.
It can be very expensive to switch outsourcing partners, and any possible hitch in work flow or accuracy could cause significant problems.
Scalability. A vendor that seems like a good fit now but which won't have the capacity to grow and flex with your organization as you grow and change will quickly become another problem instead of an asset.
Making the right match
Making the business case for healthcare outsourcing, for just a few key positions or processes or for more sweeping change, rests with the details. Ultimately you must weigh the value - tangible and intangible costs of retaining your current model versus the costs and opportunities available via outsourcing.
Every organization is different, so there is no one-size-fits-all relationship. Therefore, it is paramount to choose the right outsourcing partner, right from the start.
The right BPO is more than a vendor. They should serve as a working partner, sharing their knowledge and insights from similar clients to help you evaluate and improve processes and quality. They know that their success lies in your success.
Don't discount this advisory role. Consider the possible operations and strategic planning benefits. And consider what it would cost to hire an outsourced consultancy to provide essentially the same analysis and advice. The right partner can provide these crucial insights on an ongoing basis, keeping your organization agile in the face of change and prepared to take advantage of new opportunities faster or more profitably.
It comes down to trust and confidence. Most of the time, when outsourcing programs fail it is due to poor working relationships between provider and partner, not the BPO's failure to meet SLAs. So choose people you like and want to work with.
Taking the next step
There are significant advantages to offshoring to the Philippines, and MicroSourcing is proud to be a leader in the global healthcare outsourcing industry. We bring extensive, directly relevant experience partnering with providers and a wealth of highly skilled talent to address your specific needs. You can save as much as 70% compared to U.S. personnel costs and still count on exceptional quality.
Learn more about how one healthcare business in the U.S. used outsourcing to scale and grow quickly in this case study.