It is one of the great ironies of the health sector that the very thing needed to acquire revenue can be such an expensive exercise. Medical billers are unsung heroes of health services and hospitals across the globe, spending their days (and nights) calculating and handling payments for medical services, products and procedures. Whether preparing invoices, establishing payment plans or ensuring patient details are up to date, they play a vital back-end role that allows doctors and nurses on the frontline to do what they do best.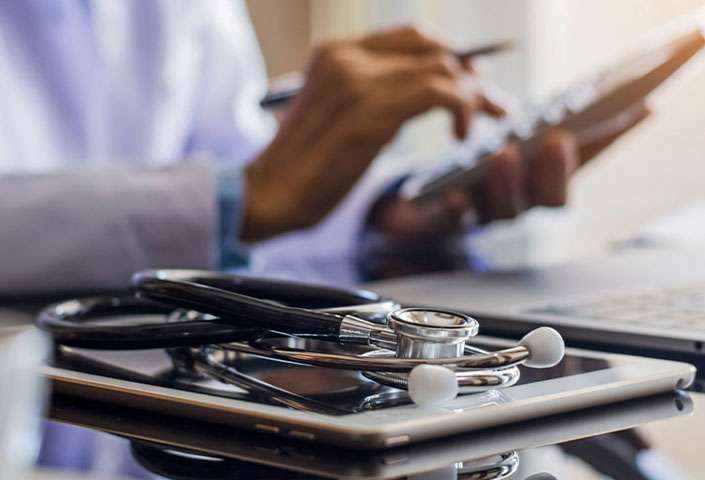 The only catch - employing an in-house medical billing specialist or team has a habit of cutting into the very revenue they are collecting. In addition to salary and wages, there are a myriad of expenses that need to be outlayed including onboarding and training, employee benefits, office space, equipment and software, staff churn and technology infrastructure. Then there is the reality that despite their best intentions, internal employees are not immune to making billing errors that can prove costly.
Fortunately, there is a rapidly growing sector that is providing much-needed relief for hospital and health services. Outsourcing has long been associated with contact centers and IT support, but has evolved to boast providers that are experts in the field of medical billing and offer tailor-made services for clients of all shapes and sizes. With the COVID-19 pandemic applying unprecedented pressure on health administrators, it has never been more important for them to consider smarter ways of doing business and it is no surprise the global medical billing outsourcing market – already estimated to be worth $10.2 billion in 2020 - is expected to grow at a compound annual growth rate of 12.66% from 2021 to 2028.
Benefits of outsourcing medical billing
While countless sectors have been reaping the rewards of outsourcing for decades, it can be a big step for health executives to do the same with their medical billing requirements. That said, those hospitals and medical practices that do their research and partner with a quality provider regularly end up being passionate advocates of the concept for a variety of reasons.
Cost savings: money talks in any industry and that is why most hospital and health services initially consider outsourced medical billing for the financial benefits. And we can safely say the numbers do stack up. With much lower living costs in outsourcing hotspots such as the Philippines, companies can

save up to 70% on employment costs

alone by hiring an offshore medical billing specialist or team to support local staff with repetitive and time-consuming tasks. For proof of the savings to be made, look no further than this

hypothetical cost analysis

undertaken by Physicians News Digest.
Less billing errors: mistakes happen but the last place you want them happening are on invoices and spreadsheets. Medical billing is a precision sport, all the more so in the wake of coding changes due to the pandemic, and practitioners need their billers to be highly trained and knowledgeable to ensure they submit accurate claims. Outsourcing to professional medical billers puts your paperwork in the hands of experts who are renowned for committing far fewer errors, identifying potential issues and, ultimately, increasing potential returns.
Productivity boost:

outsourcing providers

have a vested interest in implementing systems and processes that enhance productivity. Better than anyone, they appreciate that time is money and in turn have access to various software and tools that allow them to use data more effectively and identify ways for their medical billers to deliver more with less. This includes studying historical trends, pinpointing obstacles and highlighting potential adjustments to patient and staff schedules.
Greater morale: the last thing front office staff or clinicians need in already stressed environments is to be told to look after billing duties. This is often the case in smaller health services or medical practices and results in staff being overburdened by an activity that deserves a dedicated focus. Medical billing outsourcing puts the responsibility in the hands of experts and allows in-house staff to dedicate their energy to their own fields of expertise, be it booking appointments or caring for patients. Needless to say, staff morale rises when time-consuming and tedious tasks such as medical billing are handed to those best placed to manage it.
Better compliance: the medical billing world is governed by countless rules and regulations that, when not adhered to, can cause serious headaches. Staying abreast of the ever-changing compliance landscape can be time-consuming for hospitals and health services but quality outsourcing partners reduce that pressure by accepting responsibility for remaining up to date with the latest iterations. That is a much better scenario than putting one's faith in an inexperienced or not fully committed in-house team member.
Happier patients: the financial and productivity gains of outsourcing medical billing are so great that it is easy to forget the impact it has on patient care. Care is at the heart of the health system and by outsourcing the onerous and exhaustive aspects of medical billing, clinicians and the administrators who support them can increasingly concentrate on patients. This is particularly so for smaller practices that cannot afford additional staff and find themselves focusing too much on the business of health at the expense of the people they are caring for.
Challenges of outsourcing medical billing
The pros of partnering with an expert outsourcing provider far outweigh the cons but there are a few factors that hospitals and health services need to consider when exploring their options.
Lack of control: while many administrators will relish the chance to hand over the medical billing portfolio, there are some hands-on managers and clinicians who may find it difficult to relinquish control to an external operator. Such issues do not normally linger as it is common for in-house teams to quickly witness the financial and productivity gains that result when billing becomes someone else's 'problem'.
Hidden fees: there would be few things worse than saving money on in-house labor costs only to discover those savings are at risk of being eroded by special 'fees'. While some outsourcing providers may include 'fine print' charges in their contracts, there are even more offshore firms that pride themselves on their upfront and transparent processes. Take the time to read all outsourcing contracts carefully and, when in doubt, ask questions. Quality providers will not only be happy to answer them – they will actually welcome them.
Getting started
If you believe outsourcing may be the remedy for your medical billing migraines, there is no time like the present to take the next step. A wealth of providers will welcome your enquiry but take the time to do your research before reaching out. Study their websites and online material, paying particular attention to whether they have the knowledge of your systems and software to provide the best level of support for your team.
Communication is also paramount in any outsourcing partnership. Let them know the exact job requirements, skills and qualifications required of your ideal medical billing specialist or team as this will help them source the right candidates and streamline the recruitment process. An outsourcing hub such as the Philippines is also the third largest English-speaking country in the world, with their medical billing talent not just speaking the language but speaking it very well.
Hospitals and health services are undergoing major changes in the platforms they work with and the way they deliver care, all the more so on the back of COVID-19. Learn what the future looks like for healthcare and how providers can stay one step ahead in this eBook – The Future of Healthcare Delivery in the US.