In the final days of June 2018, at a time when people still traveled the world without masks on their faces and proof of vaccination in their hand luggage, a University of Oxford academic took to the stage at the Aspen Ideas Festival. Rachel Botsman had been invited to the annual gathering in the mountains of Colorado to talk about a couple of subjects close to her heart – technology and trust.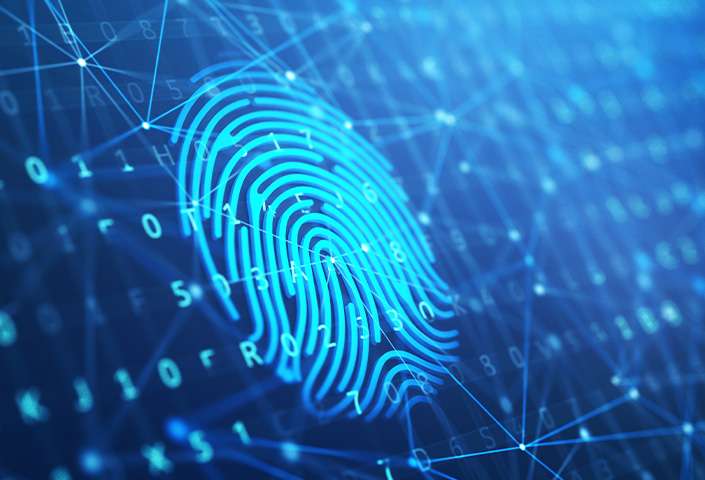 As the author of Who Can You Trust?, she explained that organizations could not assign trust to themselves, that it was only given to them after they had proven themselves trustworthy. She raised concerns about living in a digital age of "trust on speed" and urged her audience to "find the right information, ask the right questions, to slow down and say 'is this person, is this thing, is this product, is this piece of information worthy of our trust'."
She then concluded by highlighting that while technology was changing who and how we trust, one thing would never change: "Trust can't be automated by technology. It can't be fixed by compliance and regulation. Trust lies with us."
Almost four years have passed since Botsman stood on that stage and the issues she raised are more pertinent than ever. The global COVID-19 pandemic has inspired a digital revolution, with concepts such as social distancing and remote working forcing people to reimagine how they live. That was highlighted in a recent PwC Pulse survey that found more than 50% of global consumers had become more digital in the past six months, with tech platforms becoming the primary way for most people to connect.
With the public having embraced a digital-first approach, businesses have faced the challenge of getting onboard or being left behind. Tracking tens of billions of online transactions to retail sites, the Adobe Digital Economy Index forecast global eCommerce spending to surge past $4 trillion last year and that is only set to grow as brands deploy new digital processes to reach out to new consumers and better serve their existing ones.
Amid such rapid and revolutionary change, there is no excuse for an organization not to take the time to consider why trust is important in business and especially in a digital world.
The trust economy
Secrets are few and far between in a digital economy. While connected devices provide companies with greater access to consumer data than ever before, those consumers also have unprecedented scope to study the internal operations of the businesses they deal with. Building trust in business relationships has never been more important and at the top of the list is how companies manage, secure and share their customer data. Get the trust formula right and access to all that valuable data is assured. Get it wrong and the ramifications can be dire.
Transparency has never been more important for consumers. Where companies could previously sidestep or dismiss concerns about issues such as safety, ethics and sustainability, digital technology is allowing them to gain greater insights into the organizations they partner with and those that fail to provide full transparency will see trust erode. A study by Accenture found that companies setting false expectations was the top frustration among consumers, with 63% saying it would prompt them to look for alternative providers and 53% would immediately stop doing business with the company.
Conversely, the digital boom is allowing companies to harvest huge swathes of data from customers and that has prompted the rise of an entire industry focused on not only determining how to capture, use and secure it but earn the trust of the people it comes from. A global survey of almost 600 businesses found 79% of companies collect data directly from individuals' online activities and while the general public once accepted this as a fact of consumer life, the modern shopper is increasingly placing conditions upon their willingness to share information.
Headlines about major data breaches cause fear among consumers and headaches for organizations, which is why companies that can guarantee they have data protection safeguards in place are on a fast-track to building trust in business. Look no further than the likes of tech giants Google, Apple and Amazon, which have placed data security at the core of their marketing. They have realized that assuring customers their data is safe is crucial to building trust and, in turn, monetizing the data by using it to personalize offerings, create new products and services, and diversify into new markets.
How to build digital trust
Trust relies on a strong business-partner relationship and in the digital age, there are a number of ways companies can help achieve that.
Appoint a trust leader: just as culture and sustainability have emerged as their own portfolios at many companies, trust warrants a strategic focus at executive level. Identify a senior leader to take responsibility for driving a culture of transparency and creating strong ethical standards across various areas of the business. It was not long ago the concept of a Diversity Officer was unheard of so it is not a stretch to imagine that one day Chief Trust Officers will help companies set the standard when it comes to trust.
Expand the focus: firewalls and data security are essential elements of digital trust but there is much more to earning the confidence and respect of modern consumers. They consider digital trust as an insight into what a company stands for and that is why the focus needs to be broadened far beyond practical solutions. Businesses need to not only identify how data is secured, managed and shared but consider the creation and enforcement of ethical standards and the need to consistently deliver on its digital trust promises. The reward for doing so? A more trusting customer.
Put customers first: any strong relationship is built on trust, hence why companies should always respect any access they have to customers' personal data. Tell them what you are capturing, only take what is necessary and use the information to improve their customer journey. While there may be a temptation to push the limit of what is 'appropriate use', look no further than the public backlash against certain social media behemoths that have been accused of selling users' personal information to the highest bidder. On that note, allowing consumers to set their preferences for data sharing is a simple but significant way to showcase that you are worthy of their trust.
Work with trustworthy partners: in a world where company information is a click of a button away, partnering with vendors or suppliers of ill-repute can quickly come back to haunt an organization. Modern consumers are more likely to take the time to research the ethical standards, technical safeguards and digital policies of all participants involved in a transaction. Whether choosing an

outsourcing provider

or tech supplier, it is vital to select partners with a similar commitment to digital trust.
The advancement of digital technology is destined to be one of the 21st century's greatest business stories but it will quickly become a tale of woe for companies that fail to build digital trust with their consumers. Ensuring data privacy and security is essential but that is only the start of the journey. Maximizing trust requires organizations to put it at the heart of their strategies, which may require an investment in time and effort but the pay-off will be well worth it.
With eCommerce booming on the back of the COVID-19 pandemic, many operators are struggling to keep up with inquiries, requests and follow-ups. Fortunately help is at hand in the form of outsourcing and this blog highlights six reasons to consider looking offshore for customer support.