The U.S. healthcare system, and the industry as a whole, have become somewhat of a battleground between the insurance-based profit-driven model of the last few decades and an emerging progressive trend that puts people and their health before profits and shareholders. We're starting to see major shifts in both government policy and the way the industry operates.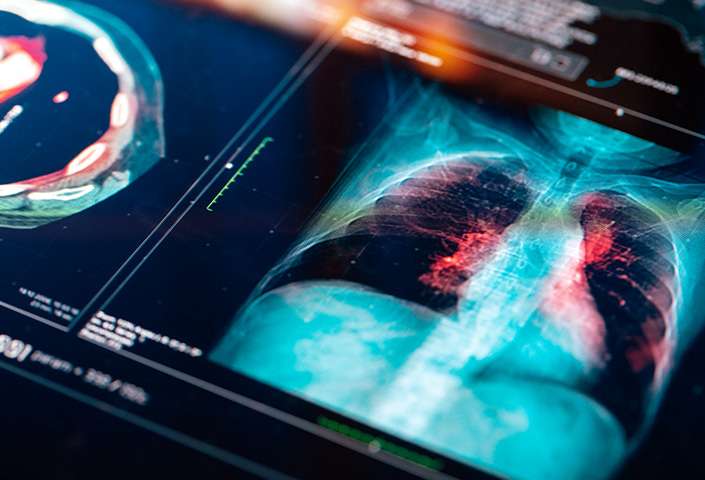 Much of this change has been inspired and pushed by the consumer who is no longer playing a passive role in their healthcare process. According to Deloitte1, many industry leaders have indicated that it will increasingly be proactive consumers who will be the major drivers of change in the healthcare industry over the next 10 years.
Additionally, in recent years, the U.S. medical system has been transitioning from a fee-for-service-based system to a value-based system which has radically influenced the way healthcare is delivered to patients. It's also had a dramatic impact on the back-office processes and IT systems utilized by healthcare providers and will continue to do so into the future.
With that as our stepping-off point, let's look at the likely trends that will influence the U.S. healthcare sector in the near future.
1. Equity and value-based care take center stage
The pandemic undoubtedly highlighted the need for healthcare facilitation models that merge in-person care with virtual capacities. This change to tech-based healthcare has accelerated the evolution of equity and value-based healthcare over the more traditional 'fee-for-service' model.
This is being pushed further by the Biden administration signalling a 'value-based healthcare care 2.0' movement. In fact, the plan involves moving towards health equity and improving primary care infrastructure with consideration to make these models mandatory according to The Centers for Medicare and Medicaid Innovation (CMMI).
New business models, however, are creating significant healthcare value (in terms of cost, quality and outcomes) and those systems that are aligning the continuum of care and reducing reliance on acute care assets are proving to be financially successful.
Further innovation and the ability to scale will need to be a key focus over the coming years. In particular, telemedicine will be an important component to helping value-based care take off. These new models that involve hybrid forms of virtual and in-person healthcare interactions, will support this 'equity-focused' movement.
2. Consumer-driven healthcare
As with most other industries, consumers are expecting - and demanding - a seamless, personalized and integrated experience when it comes to their healthcare. As a result, new care models and technologies need to address the drivers of health, enable early diagnosis and monitor responses to treatment.
Virtual care technologies were another predicted outcome of the consumer trend. Consumers also have a need for providers to seamlessly manage their healthcare requirements across multiple locations and systems. This links to the transition to a value-based model.
3. The entry of non-traditional players
Due to the highly technical requirements of the new healthcare models, many non-traditional players are set to enter the market. These technology and consumer-focused companies are beginning to make inroads into the market and their deep understanding of data analytics and virtual capabilities could disrupt the traditional business model.
We're also seeing entrants from industries such as retail, telecommunications, technology, wellness and fitness - and these products and services are helping to democratize and decentralize healthcare.
In addition, companies such as Amazon and Sam's Club are taking matters into their own hands by offering virtual and in-home consultations for their employees. Even Google has thrown their hat into the ring with applications developed like 'Virtual Practice for Healthcare Providers2'. The application aims to support patient engagement and practice management from anywhere in the world through features such as virtual consultations, remote patient monitoring and medical administration assistance.
4. Data interoperability
An integral part of the digital transformation in healthcare is the importance and use of patient data. It's no longer about merely storing data but about analytics and gaining insights into sets of data that can assist in monetizing services and supporting overall population health management. Outdated legacy platforms will need significant investment, and cybersecurity and patient consent3 will also be an important issue.
Telehealth has become the norm rather than the exception. In fact, the telehealth global market forecast is expected to grow from U.S. $79 billion in 2020 to U.S. $396.76 billion in 20275. According to McKinsey, telehealth utilization has stabilized at levels 38 times higher than before the pandemic6. This significant growth in digital health adaptions unveils an even greater need for data interoperability measures to be well-understood by telehealth software providers.
The introduction of blockchain technology amongst EHR software will improve data security, while wearable smart devices will provide practitioners with on-the-go accurate patient data. With EHR and ambulatory software, leveraging analytics algorithm predictions can solve interoperability-related accessibility issues as well.
5. Changes in workforce and employment models
A more savvy consumer combined with an increase in affordable care has meant that the healthcare system is experiencing a huge supply-demand gap. The situation has now come to a point where solutions need to be sought in order to deliver the right services when and where they're needed.
Organizations are suffering talent shortages due to workplace phenomena like the 'Great Resignation'. In fact, nearly 69% of organizations7 are having difficulty sourcing and retaining skilled talent as a result of this, resulting in about U.S. $8.5 trillion in unrealized annual revenues8. Businesses in America are finding it difficult to even secure job applicants at the interview stage, with around 90% of candidates not turning up for scheduled interviews9.
With global unemployment pushing over the 200 million mark10, many organizations and healthcare providers have to reconsider their resourcing strategies. This could involve paying starting bonuses or considering alternative resourcing strategies, like offshoring, as a way organizations can open up to a global pool of quality talent while reducing employment costs by up to 70% in the process.
We're also seeing working models where doctors and other healthcare professionals are working across multiple sites and collaborating with other providers. Telehealth or virtual care is also on the rise and the technology is proving invaluable.
What healthcare organizations need to consider is the tech that is emerging that can offer the necessary support for overworked healthcare staff. Artificial intelligence (AI) that can analyse patient data and provide actionable insights can decrease administrative healthcare times significantly.
Take for example newly developed imaging AI that can scan the patient and effectively identify abnormalities11 in such scans, or even AI software that can manage the flow of patients in an emergency room.
In addition, medical staff are spending excessive amounts of time on documentation12, so it's clear that process changes and employment restructures need to be a part of any future strategic plan for providers.
A rethinking of resources
With so many technological, financial and human resources challenges in store for the future of the U.S. healthcare sector, a new way of resourcing might well be part of the solution. Offshore outsourcing gives companies access to cost-effective, qualified talent who can assist in a number of ways.
Firstly, low-value, time-consuming work such as payment reconciliations can be outsourced in order to free up key medical and administration staff for core healthcare work. There is also an opportunity to engage with offshore staff to implement personalized communications with patients such as care follow-ups and reminders. What's more, many of the potential talent available in places like the Philippines are nursing graduates with a thorough understanding of healthcare.
Roles currently fulfilled through MicroSourcing for a number of healthcare providers include:
U.S. Healthcare providers may also need to look outside the country to the global talent pool in order to fulfil some of the technological development requirements needed in the coming years.
This would include API development, system integrations, virtual platforms, automation and AI. Developers and coding talent in the U.S. are already in high demand so a more cost-effective solution with almost unlimited availability is an option worth considering for healthcare providers who are facing an increasingly competitive market.
References:
1 https://www.deloitte.com/global/en/our-thinking/insights/industry/health-care/patient-consumerism-health-care-engagement.html
2 https://www.fiercehealthcare.com/payer/cmmi-director-expect-more-mandatory-value-based-care-payment-models
3 https://www.deloitte.com/content/dam/assets-shared/legacy/docs/perspectives/2022/gx-health-care-outlook-Final.pdf
4 https://play.google.com/store/apps/details?id=com.needstreet.health.hp&hl=en_AU&gl=US&pli=1
5 https://www.fortunebusinessinsights.com/industry-reports/telemedicine-market-101067#:~:text=The%20market%20is%20projected%20to,in%20the%202020%2D2027%20period
6 https://www.mckinsey.com/industries/healthcare-systems-and-services/our-insights/telehealth-a-quarter-trillion-dollar-post-covid-19-reality
7 https://go.manpowergroup.com/hubfs/Talent%20Shortage%202021/MPG_2021_Outlook_Survey-Global.pdf
8 https://www.kornferry.com/insights/this-week-in-leadership/talent-crunch-future-of-work
9 https://www.businessinsider.com/labor-shortage-employees-no-show-interview-business-hiring-employment-jobs-2021-9
10 https://news.un.org/en/story/2021/06/1093182
11 https://www.ge.com/news/reports/a-scanner-smartly-how-artificial-intelligence-is-making-healthcare-imaging-quicker-kinder-and-more-efficient?_ga=2.9191349.1237708214.1642309755-144380186.1642309755
12 https://www2.deloitte.com/content/dam/Deloitte/global/Documents/Life-Sciences-Health-Care/gx-lshc-future-of-work.pdf

Updated: 03/17/2023