HR outsourcing in the Philippines is one of the earliest and most proven types of outsourcing – and today it makes a lot of sense for organizations to move this business process offshore. If you're looking to build or grow your team by outsourcing recruitment to the Philippines, here's what you need to know…
When call centers started in the Philippines over 20 years ago, the pioneers initially relied on recruitment firms to hire the volume requirements and key leadership roles.
As the industry experienced exponential growth, so did the outsourcing recruitment organizations; now there are 851 registered BPO companies according to the Philippine Statistics Office. The current BPO workforce of 1,300,000 is projected to grow at 7% to 9% annually.
With the emerging demand for KPO and ITO, work profiles being recruited have diversified, with clients preferring specific knowledge and expertise from the labor pool. Recruitment organizations recognized the trend and began to improve internal capability to source for more diverse roles in the field of Finance & Accounting, Digital Marketing, Healthcare, Animation & Design, IT services, among others.
Book a Free Consultation
Want a HR professional – or a team of recruitment specialists – in the Philippines?
Recruiting experience
When the Philippine headquarters of global companies (specifically in the BPO, ITO and KPO industries) became centers of excellence in Human Resource processes, demand for outsourced recruitment professionals from junior to senior levels began increasing each year.
Typically, there are 3 levels of recruitment professionals, which also apply to recruitment managers and s
Junior – A recruitment professional with less than 1 year of relevant experience

Intermediate – 1-3 years of relevant experience

Senior – 3+ years of relevant experience
Recruiting tools
Applicant tracking systems (ATS) are usually internally developed within local businesses, especially since their repository of candidate information needs to be as secure as possible, and compliant with data privacy laws in the Philippines. However, global companies with headquarters in the Philippines, who utilize third-party ATS providers, train local talents to use such platforms. These are the ATS some Filipino recruiters are experienced on: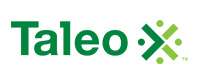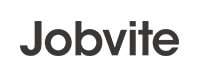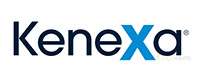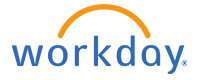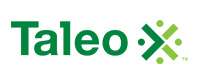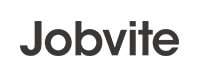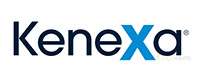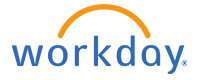 ATS also form part of HR Management Systems (HRMS) that also include onboarding process, training and performance.
A critical part of the recruitment process is sourcing or leads generation, where Filipino recruiters are experienced in utilizing various sources:
Save up to 70% on labor and occupancy costs
Because living costs are so low in the Philippines, labor and occupancy costs are too. We can employ and accommodate fully qualified, very experienced recruitment professionals for your team in the Philippines for up to 70% less than you'd pay in your local employment market. An outsourced recruitment team and HR outsourcing in the Philippines just makes good business sense.
Tips for employing Filipino recruiters
You can generally get started with HR outsourcing in the Philippines within 2 months.
It takes 6-8 weeks to hire a recruiter in the Philippines.
Technical recruiters are more challenging to hire because the talent pool is somewhat smaller, and the asking salaries are higher (and candidates are used to hire-based commissions). As a result, they typically take 8-12 weeks to recruit.
Recruitment professionals shy away from short-term or temp employment set-up. They prefer long-term, regular employment.
Career progression for recruitment professionals is fast, given the dynamic pace and growth in the BPO, ITO and KPO industries. A recruiter can become a supervisor in less than 2 years, and a supervisor can be a manager in 2 years.
A recruitment team catering to around 15-20 HC per month normally includes a recruitment lead (supervisor) and 2 junior to intermediate recruiters.
Sample recruitment profiles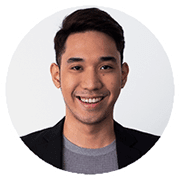 SKILLS
Source applicant pool for several positions, schedule potential candidates for interview, administer recruitment examination and can conduct initial interviews.
RECENT ROLES
Recruitment Researcher
HR Assistant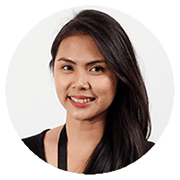 SKILLS
End-to-end Recruitment
Benefits Administration
Employee Engagement
Social Media Marketing
Talent Management Software
RECENT ROLES
Talent Acquisition Officer
HR Senior Associate
Guidance Counselor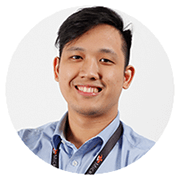 SKILLS
Handle multiple accounts; specific to technical and non-technical talent segment (Data Analytics, Product Management, Enterprise/IT Enable services, Logistics and Admin Support, Retail Store Operation, Information Security and Data Piracy, and Consumer Business).
Breadth of experience across the US with different cultures, quickly adapting to various environments and hiring needs
Design, Maintain and Create Job Advertisement using different graphics media applications
RECENT ROLES
Manager
Recruitment Consultant
HR Associate
Want a HR professional – or a team of recruitment specialists – in the Philippines?
Since our inception in 2006, MicroSourcing has become one of the biggest providers of offshoring solutions in the Philippines. With over 4,500 employees, 7 offices and 250 clients, we can help you build a dedicated outsourced recruiting team in the Philippines, regardless of the roles and level of specialization you require. We have more than 1,200 recruitment professionals in our candidate database, and we've employed more than 80 recruitment roles since 2006.
Ready to start the process of HR outsourcing to the Philippines? Call +1 888-731-0023 today or send us an email to discuss your company's recruitment needs. You'll have your offshore recruiter up and running in as little as 6 weeks.

ISO/IEC 27001:2013
ISO 9001:2015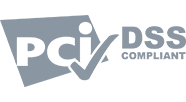 HIPAA & PCI DSS compliant