Organizations have become increasingly anxious about aspects of their HR and recruitment functions in wake of labor shortages and the post-COVID landscape. One study found less than half of companies believed their HR departments were moderately ready to deal with looming challenges1, while an incredible 69% of U.S. employers claim they are having difficulty filling jobs2.
Companies are under increasing pressure to meet their HR and recruitment needs while keeping costs down. The answer? Outsourcing. Organizations of all sizes – from small and mid-sized businesses to global companies – are turning to HR and recruitment outsourcing as a resourcing strategy. With technology helping bring in-country teams and their offshore partners closer together than ever, outsourcing HR and recruitment officers to the Philippines is an obvious choice.
What are the benefits of outsourcing HR and recruitment officers?
Cost savings: with the cost of living in popular outsourced countries often lower than in Western countries, partnering with a quality outsourcing provider can save businesses up to 70% on employment costs for the same level of talent and output quality.
Increase in output efficiency and quality levels: outsourcing allows local teams to focus their efforts on more productive and rewarding work. With offshore teams equally committed to their roles, the combination has consistently been shown to improve efficiency, productivity and job satisfaction across an organization.
Business growth and scaling opportunities: outsourcing providers can help navigate seasonal demands to support sustainable growth. Organizations can find the right people offshore quickly to tackle growing demand without all the usual hassle and expenditure.
Book a Free Consultation
Want a HR professional – or a team of recruitment specialists – in the Philippines?
How to hire offshore HR and recruitment officers?
To decide which offshore HR and recruitment support you need, start by identifying what level of experience you require:
Junior – less than 1 year of HR or recruitment experience. Tasks completed could include sourcing and screening candidates, setting up interviews and providing administrative support.

Intermediate – 1-3 years of HR or recruitment experience. Tasks completed could include conducting interviews, supporting in the development of staff well being programs and supporting the onboarding of new staff.

Senior – 3+ years of HR or recruitment experience. Tasks completed could include facilitating recruitment offers and employment term negotiations, support in the development of training programs and providing advice on policy and procedure.
Save up to 70% on labor and occupancy costs
Because living costs are so low in the Philippines, labor and occupancy costs are too. We can employ and accommodate fully qualified, very experienced recruitment professionals for your team in the Philippines for up to 70% less than you'd pay in your local employment market. An outsourced recruitment team and HR outsourcing in the Philippines just makes good business sense.
What tools and systems do HR and recruitment officers need to be successful in their roles?
HR and recruitment officers use applicant tracking systems (ATS) and HR management systems (HRMS) to perform their jobs efficiently and effectively. ATS examples include:








Filipino recruitment officers are also experienced in using various tools for sourcing or leads generation including:
Tips for employing Filipino HR and recruitment officers
You can generally get started with HR outsourcing in the Philippines within 2 months.
It takes 6-8 weeks to hire a recruiter in the Philippines.
Technical recruiters are more challenging to hire because the talent pool is somewhat smaller, and the asking salaries are higher (and candidates are used to hire-based commissions). As a result, they typically take 8-12 weeks to recruit.
Recruitment professionals shy away from short-term or temp employment set-up. They prefer long-term, regular employment.
Career progression for recruitment professionals is fast, given the dynamic pace and growth in the BPO, ITO and KPO industries. A recruiter can become a supervisor in less than 2 years, and a supervisor can be a manager in 2 years.
A recruitment team catering to around 15-20 HC per month normally includes a recruitment lead (supervisor) and 2 junior to intermediate recruiters.
Reference:
1 COVID-19: HR's main challenges revealed
2 ManPower Group Talent Shortage Survey

Frequently Asked Questions
How long does it take to get an offshore HR representative, recruiter or team up and running in the Philippines?
Your outsourced HR representative or recruiter can be up and running in as little as six to eight weeks when you outsource through MicroSourcing. From discussing the requirements and qualifications desired of your HR representative(s) or recruiter(s), to assigning your new team member their very first task, MicroSourcing can help meet your requirements. Keep in mind, if you require a larger team of HR representatives or recruiters, then our talent acquisition team may require additional time for the extra recruitment, training and onboarding needed to establish your qualified, offshore team.
What are the costs of outsourcing to the Philippines?
Outsourcing to the Philippines can result in significant cost savings of up to 70%. Here at MicroSourcing, we offer a monthly fee to help reduce overheads and allow you to focus on scaling and growing your business. Included in the monthly fee is infrastructure, recruitment and training, security, staff benefits and management.
What are the qualifications and skills of a great HR representative or recruiter?
Successful HR representative and recruitment skills include:
Experience liaising with hiring managers to develop hiring strategies and profiles
Time management and excellent verbal and written communication skills
Keen organization skills to maintain HR records
Strong attention to detail and familiarity with hiring platforms and processes.
A higher education degree or certification is completely dependent on company requirements. Some businesses have the resources to train entry-level HR representatives or recruiters in the way they like to recruit. Whilst others, especially for the more executive and senior management roles, prefer an experienced and educated employee who understands the techniques and questions that will find the right fit for more critical roles.
How can I ensure quality when hiring offshore HR representatives or recruiters in the Philippines?
MicroSourcing's talent acquisition team works just as an in-house recruitment team would. They screen, interview and test candidates to ensure candidates meet the needs and requirements as illustrated in your position descriptions. With over 10 years of experience pioneering a new way of offshoring, MicroSourcing's expertise is backed by being one of the largest and most experienced offshoring providers in the Philippines - so quality is not a concern.
With a dedicated management team on the ground, working one-on-one with your staff in the Philippines, MicroSourcing has 192+ talented staff in operations who keep the communication between your business and your offshore team streamlined. We also have operational departments that help your employees function efficiently and productively.
Sample recruitment profiles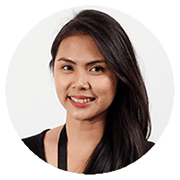 SKILLS
Source applicant pools across a variety of positions
Schedule potential candidates for interview
Administer recruitment examination
Conduct initial interviews
End-to-end recruitment
Benefits administration
Employee engagement
RECENT ROLES
Recruitment Researcher
HR Assistant
Talent Acquisition Officer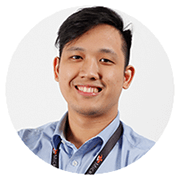 SKILLS
Social media marketing
Talent management software
Handle multiple accounts; specific to technical and non-technical talent segment
Breadth of experience across the US with different cultures, quickly adapting to various environments and hiring needs
Design, maintain and create job advertisement using different graphics media applications
RECENT ROLES
HR Senior Associate
Recruitment Consultant
HR Associate
Interested in recruiting team(s) in the Philippines?
Since our inception in 2006, MicroSourcing has become one of the biggest providers of offshoring solutions in the Philippines. We can help you build a dedicated team in the Philippines, regardless of the roles and level of specialization you require. MicroSourcing is backed by our parent company, Probe CX, one of Australia's fastest-growing offshoring solution and customer engagement firms. So, it's safe to say we're experts in outsourcing to the Philippines.
Call +1 888-731-0023 today or send us an email to discuss your company's offshoring needs.

ISO/IEC 27001:2013
ISO 9001:2015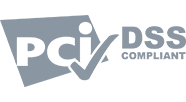 HIPAA & PCI DSS compliant